Junk Kouture, powered by RTÉ, is on a mission to empower young people to embrace the principle of sustainable living.
Watch the 2022 Dublin City Final here on the RTÉ Player!
The competition is part of a movement to raise awareness of a global issue - fast fashion. Here, the Junk Kouture crew have five facts about fast fashion that you need to know.
1) A mind boggling 100 billion items of clothing are produced each year

Overproduction and over-consumption are two of the worst side effects of the fast fashion industry. Over the past twenty years, clothing production and consumption have doubled, yet consumers keep their clothes only half as long.
2) Three out of five fashion garments end up in a landfill within a year of purchase

As businesses cut costs and speed up production over the past decade, clothing sales have continued to skyrocket. This unprecedented access to cheap, trendy clothing has caused consumers to shift their mindset around apparel. BoF's 2019 State of Fashion Report found that one in three young women consider a garment worn once or twice to be old, and one in seven consider it a fashion faux pas to be photographed in the same outfit twice.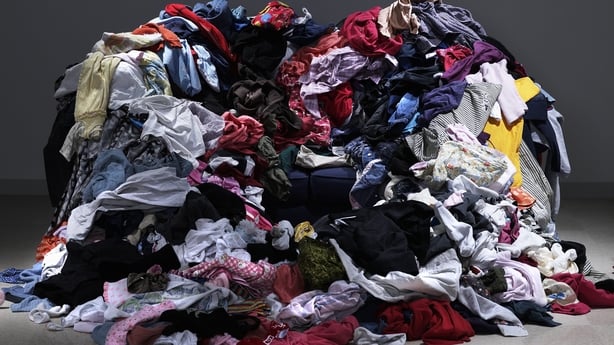 3) The fashion industry is the second largest polluter in the world - just after the oil industry

According to the UN Alliance for Sustainable Fashion, fashion was responsible for 8-10% of global carbon emissions in 2019— more than all international flights and maritime shipping combined.
4) Over a third of all microplastics in the ocean come synthetic textiles

Did you know that every time you wash your favourite leggings and jumper it sheds countless tiny pieces of plastic? Any garment made from synthetic fabrics such as polyester, will shed millions over its lifetime. Multiply that number by the billions and billions of polyester garments hanging in closets all across the globe, and you'll begin to understand how the fashion industry is responsible for over a third of all microplastics in the ocean.
5) It is estimated that only 4% of clothing and footwear is recycled

Over 225,000 tones of textile waste are disposed of in Ireland each year. Recycling these textiles would reduce direct greenhouse gas emissions by over 300,000 tonnes per annum (equivalent to reducing annual car use by almost 50,000 cars).
Learn more about what you can do with Green-Schools Ireland: Play your part!