While she waited an extra year for the Tokyo 2020 Paralympic Games, Team Ireland runner Greta Streimikyte kept busy with a special appearance at the Home School Hub Olympics!
Click here to get the full article on RTÉ.ie and watch the video above.
Who am I: I am Greta Streimikyte a Paralympian middle distance athlete. Originally from Lithuania living in Ireland for more than nine years.
1500m is my favourite even and that's the event I competed in the 2016 Paralympic Games in Rio, Brazil.
School Sports Record: In secondary school, I got to compete at the school's community race which was my first ever race where I came second in 800m.
After that, I have also ran in a school cross country. I always felt that running is something that I like to do. Even though I got to run the cross country a few times I always felt like the track was truly for me.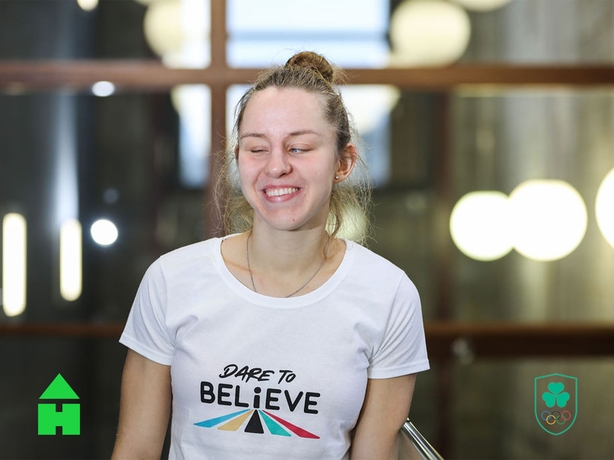 Olympic theme: Striving for excellence
Striving for excellence can mean a lot of things but for me, it means to be determined in achieving your goal no matter how big or small It might be.
It means not being afraid to fail but instead, embrace it and learn from it as all of these things will allow you to be as best as you can possibly be!
Best of luck to Greta and Team Ireland in Tokyo!
Read ALL about the Paralympics on RTÉ Sport Online - HERE!