"Just because you can't do one thing, it doesn't mean you can't be brilliant at something else."
Philip Bromwell of RTÉ News Digital Native Content team meets Team Ireland's Colin Judge. He is competing in the Paralympics for the first time and wants to be a role model for children with disabilities.
Click here to read Colin's full story on RTÉ News!
Click here to view the full article on RTÉ Learn to watch the video up top.
Check out Colin's profile here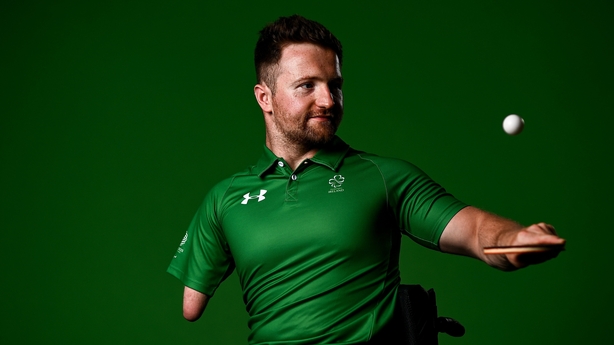 Name: Colin Judge
Event: Table Tennis
Age: 26
Colin Judge will participate in his first Paralympic Games in Tokyo.
He missed out on qualification for Rio, but didn't dwell on the disappointment for too long, becoming European champion in 2017.
But his ambitions for a Paralympic appearance were knocked in 2019 when he was reclassified from a 2 to a 3, meaning he was considered to be less physically disabled. It meant having to battle up the rankings once more.
The Dubliner reached the semi-final of the Paralympic Qualifying competition in Slovenia in June where he lost to Russia's Vladimir Toporkov who went on to win the tournament.
For more Paralympics on RTÉ CLICK HERE
GO TEAM IRELAND!