With the Tokyo 2020 Paralympic Games now less than a week away, the 29 athletes representing Team Ireland are making their final preparations.
Among the athletes carrying Irish hopes across nine sports is table tennis player Colin Judge.
The 26-year-old Dubliner, who was born with three missing limbs, will be competing at the Paralympics for the first time.
As he prepares to realise "a dream", Judge has been reflecting on his remarkable journey to the top of a sport that changed his life.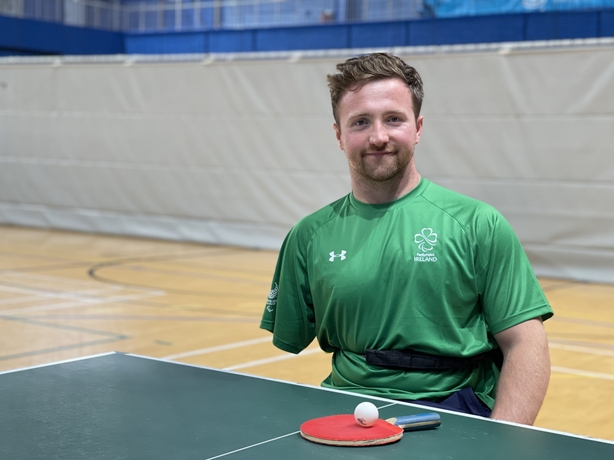 He said: "When I first found table tennis, I was struggling with my disability. I was born with one arm and no legs. I went to an able-bodied school, St Michael's College, which is a big rugby school.
"Around the age of 12, a lot of my mates started playing rugby and I began to feel left out. I knew I had to become more confident and happier in myself. So, I searched for sports.
"The first one I tried was wheelchair rugby. It was a lot of fun, but I wasn't very competitive at it. When I found table tennis though, it was the only sport I could beat my brother at. So, I thought I could give it a go - it could be the sport for me," he said.
By the age of 16, Judge was playing in competitions across the country.
"I was mainly competing against able-bodied players. I had never really compared myself to them because of my physical limitations," he explained.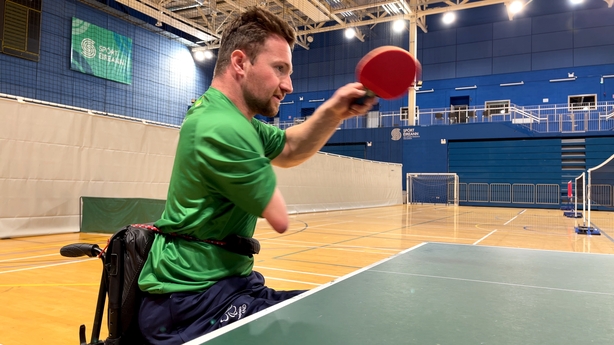 However, Judge's "light bulb moment" came when he attended the 2012 Paralympics as a spectator.
He said: "I remember being in London and just being blown away. I had never seen guys with disabilities competing at such a high level. It really motivated me and inspired me to work a lot harder. And I always dreamed that some day it could be me there."
Judge made his first appearance in Irish colours in 2012 and his first Irish title came three years later.
"If I can help the younger generation and share my experience with kids that are struggling with their disability, I think that would be really special"
He narrowly missed out on qualifying for Rio 2016 by one ranking place.
Further setbacks followed two years later.
The UCD graduate was re-classified in 2018 and was put into a class above, which meant losing his ranking and competing against athletes in a different class. It also made for a far trickier road to Tokyo.
He said: "It was one of the most difficult things that I have had to deal with and I've only really come to terms with it in the last year."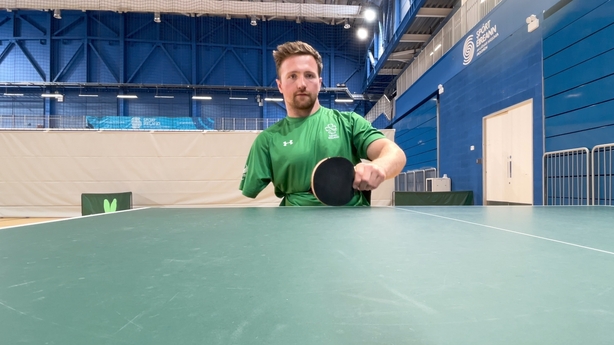 Following the cancellation of all events and international travel, Judge returned to action in May and his qualification for Tokyo was confirmed in July.
He tweeted that it was "hard to put into words how much today means to me. A dream come true and I can't wait for my opportunity."
Judge will begin his Games journey on 25 August, the day after the opening ceremony.
He hopes his story will inspire others who are watching at home and around the world.
"When I was growing up, I didn't really have a role model or anybody to look up to. But coverage of the Paralympics has really improved.
"If I had seen that when I was a child, I think I would have been involved in sport much earlier. Maybe I'd be twice the player I am today and I wouldn't have struggled as much as I did with my disability.
"This is an issue close to my heart - younger disabled kids getting involved in sports. I would love to be a role model for them. Help them find the sport that's right for them.
"Table tennis made me realise that even though there were a lot of things I can't do, there is a hell of a lot of things I can do.
"If I can help the younger generation and share my experience with kids that are struggling with their disability, I think that would be really special."