On her long journey to bring home gold Kellie called in to Home School Hub and gave everyone some top tips, talking about footwork and speed.
She even told us about one of her key moves, one that helped her win her big fight. The champ was able to switch fighting style in the middle of the contest.
We know there are loads of girls and boys all over the country who are inspired by our Olympic Champion - so let's get training!
Click here to view the full article on RTÉ Learn and watch the video!
There are two ways for fighters to stand in the ring, with right-handed people usually called orthodox while left-handed people normally fight in a southpaw stance. It's all explained in the video above.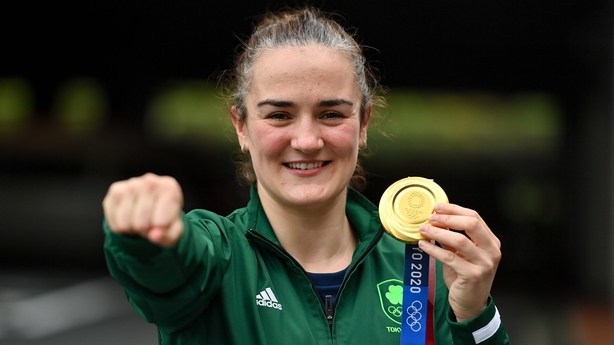 But, Kellie is something called a switch-hitter and this means she can fight both ways and that is what changed her Gold Medal contest on Sunday morning.
If you want to find out more keep an eye on the Irish Amateur Boxing Association (IABA) social channels this week as they will be sharing information on clubs in your area.
IABA on Twitter / Facebook / Instagram

AND they will be bringing back their Startbox initiative for schools this September. Keep an eye on RTÉ Learn for more on that or click here - IABA Startbox