If you have been following our GOLD MEDAL legend Kellie Harrington at the Olympics you will have heard her say something unusual at during interviews - Hakuna Matata!
View this article in full here and have a look at her interview with RTÉ sport above!
As she says it means no worries and you might have sang those words at home watching The Lion King, but did you know that you were singing a small bit of Swahili!?
Here, Nam Kibacha, who is originally from Tanzania, tells us a bit more about her mother tongue. She is the founder of Swahili Point and works with other groups to promote the language in Ireland.
Where does the phrase Hakuna Matata come from?
The phrase is from East Africa, the Swahili speaking countries of Tanzania and Kenya.
The word "Hakuna" means there are no.
"Matata" can mean troubles, problems or worries.
So put them together and you can say Hakuna Matata = no worries!
The phrase can be used in any occasion depending on the situation you're in. It can be used to set yourself or someone else at ease or to show confidence or being positive. It helps you to calm any situation.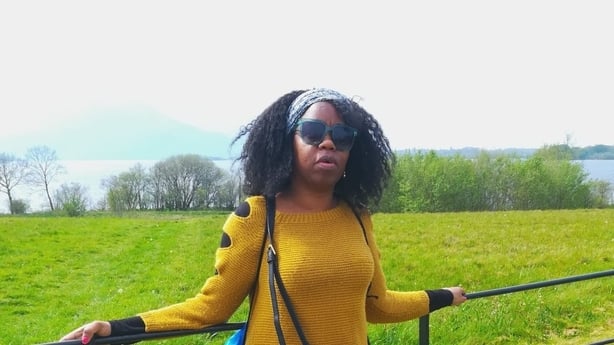 Where is Swahili spoken?
You will find the Swahili language and culture practiced at the coast of Kenya, Somali, Tanzania and the islands of Zanzibar and Comoros. It can also be found further afield in Uganda, Burundi, Rwanda, Congo and Malawi.
What is the culture connected to the language?
Swahili is predominantly a mix of local Bantu languages and Arabic. This cultural mix is seen in the food, clothes and dancing which are all influenced by Indian and Arabic cultures as well as Bantu.
Some of the foods the Swahili people eat every day include things like fish, tropical fruits, coconut rice, ugali (a dish made from from cornmeal) all mixed in with exotic spices.
Do people use the phrase Hakuna Matata much?
Yes, we would use it and there are other more informal ways of saying it too like "Hakuna Shida" and you would hear teenagers say "Hamna noma" to each other on the street.
They all have the same meaning but the other versions are just more casual Swahili.
How can we say good luck Kellie in Swahili?
"Kila la heri Kellie!"
If you want to find out more about Nam's work promoting Swahili follow these pages on Facebook:
@TanzaniansInIreland and @Swahilipoint
And don't forget to check out Mothertongues from RTÉjr Radio if you want to learn more about the different languages spoken in Ireland.