It has been a big week for everyone involved in Dyehouse Films as Tina Times Two, their film commissioned by RTÉ, picked up the Best Children's Programme at the RTS Ireland Television Awards.
The star of the film, Robyn Dempsey, had to play two versions of herself, the shy Tina and the outgoing Tina Two. In this story, shy Tina battles with the extrovert side of her personality.
Robyn is only 13, but fell in love with acting when she was just three! She is also a serious Irish dancer, winning titles in Ireland and competing at the World Championships!!
Robyn tells us all about her acting career so far, how she got the role and how important it is to keep going and believing in yourself. Plus, she says how much fun it was to work on the film too!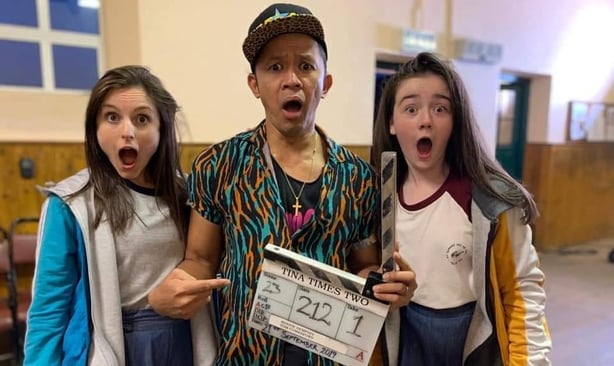 Of course the team behind the film loved working with Robyn too.
Director Bonnie Dempsey said: "Robyn in the lead roles of Tina and Tina Two had an enormous part to play in bringing the two different aspects of Tina's personality to life. It's hard to overstate the amount of work Robyn had to do, the concentration required and the physicality of the role yet she makes it look so easy. 
"It's a coming of age story in many ways. The message is an important one, learn to love your real self no matter how nutty or scary it feels."
Robyn and all the crew want you all to embrace the motto of the film and try to bring it to your own lives - Don't be scared, be spectacular!