Tina Times Two, the RTÉ-commissioned short film produced by Dyehouse Films has taken home the Best Children's Programme prize at the first RTS Ireland Television Awards.
Director Bonnie Dempsey said: "We'd love to extend our gratitude to all the creative people involved in bringing this story to life. We were so lucky to have been able to bring together an enthusiastic and super talented team who generously invested their energy and expertise.
"From the camera department to the choreographers, the composer and musicians and all the various disciplines in between - this really was a huge team effort but ultimately wouldn't have been possible without the belief and creative freedom afforded to us by of the commissioning team in RTÉ Young People's Department headed up by Suzanne Kelly and  and EBU Children's Drama Executive producer Beryl Richards."
The film is a surreal coming-of-age fable about a lonely girl whose wish comes true when she gains a magical friend - an exact double of herself! But the dream turns into a nightmare when her double wants to live her own life.
Tina Times Two came out on top in the Children's category which also featured Home School Hub produced by Macalla Teoranta and Sol from Paper Owl Films. 
You can see the full list of the winners HERE!

It was first broadcast on RTÉ2 in May 2020 and in case you missed it, you can watch it here:

RTÉ Player: Tina Times Two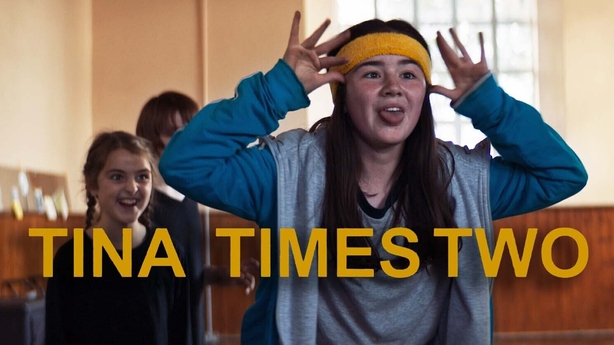 Writer Rodney Lee said: "Tina Times Two was inspired by the idea that we have different people inside of us - sometimes shy, sometimes funny, or smart or brave or dumb. And what if one of these other people suddenly popped into existence? Would you be friends or enemies? This was the journey that Tina goes on in the film - to overcome the conflict with herself and work out who she is. The same journey we all took as kids."
Starring: Robyn Dempsey, Eilish O'Carroll, Noni Stapleton, Gus McDonagh, Eva Whittaker, Luke Lally.
Directed by Bonnie Dempsey.
Written by Rodney Lee.
Produced by Dyehouse Films 
Don't be scared, be spectacular!