Meet Mollie Molumby who is a writer from Dublin who is working with The Ark to help bring a Christmas play to everyone at home watching After School Hub.
She first began writing stories, plays and poetry when she was six years old. Mollie is here to give some great tips on how to become a writer and especially how to write a play, so you can create your own show.
She wrote A Wintry Play for everyone at home and you can download here script HERE

Let's get to know a bit more about Mollie and why she loves what she does here...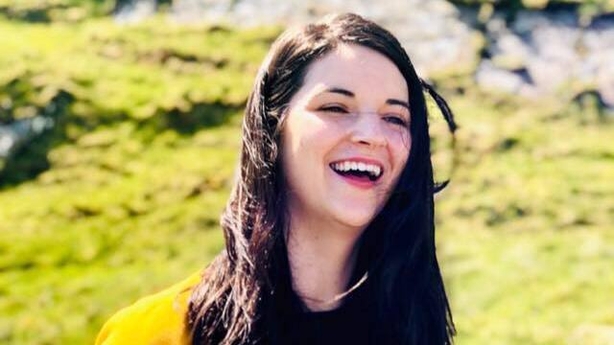 What do you do as a playwright?
As a playwright, I usually write plays for children and families. Sometimes I direct and produce plays too. 
How did you get into it? 
I always loved writing and performing in plays growing up. My siblings and I enjoyed staging our own plays at home every Christmas, often adding songs and dance routines. We would perform these for the whole family!
When I was in school, I enjoyed writing short stories and poetry. If I was reading a series of books, I often wrote my own book to add to the collection - I remember writing book five and a half of A Series of Unfortunate Events.
When I finished school, I studied Drama and Theatre at Trinity College Dublin. When I first went into the course, I was interested in all aspects of theatre. While I was there I realised that my favourite thing about theatre was getting to write stories and collaborate with a large group of people to bring them to life. Nowadays, I usually make plays with a company called Bombinate Theatre.
What are some of your favourite projects you have worked on?
One of my favourite projects was a play called Susie and the Story Shredder, which I co-wrote with Ursula McGinn. The play is for children aged 6+ and is set in a world where stories are banned. In this play, Susie is a young woman who sets out on a mission to save stories.
At the end of the show, the audience help Susie save stories by writing a story together. I love hearing the different ideas the children in the audience come up with. The stories are always really creative and it's such a magical and unique moment in every show.
In 2018 and 2019, I was the assistant director on the premiere of Roddy Doyle's The Snapper at the Gate Theatre. I learned a lot from the show's amazing director, Roisin McBrinn. 
I've loved working on The Show Must Go On. It's been wonderful to see how families have made A Wintry Play their own and have come up with such brilliant ideas for staging it at home.
What is your favourite thing about your job? 
I love how every day is different!