Everything is building up to the big show on Friday, so it's time to get to work on how to perform A Wintry Play which was made especially for After School Hub by The Ark.

You can download the play HERE
After you have a read of the script it's time to step into character and we are really lucky to have Jade Jordan here to give you all some top tips.

Jade is an Irish actor from Dublin. She works in both stage and screen. Studied in Musical Theatre and Screen Acting. She is half Irish, half Jamaican. She is a big kid and loves laughing. 
Let's hear from Jade in her own words...
As an actor I get to play in every single job I do. Actors get to tell a story, create the character, make an audience somewhat relate to the choices you've made for the character. I get to express myself through words, voice and movement. Embody and become another character. Every performer enjoys the process, the feelings of experiencing something for the first time.

The journey you go on yourself individually, with your cast mates and with the audience whether that be with a live audience or on screen. Most of all I get to have fun but sometimes I get to try on crazy looking costumes, dance wildly, make crazy sounds and make mistakes too. Making mistakes is important, that is how we learn and grow in every discipline.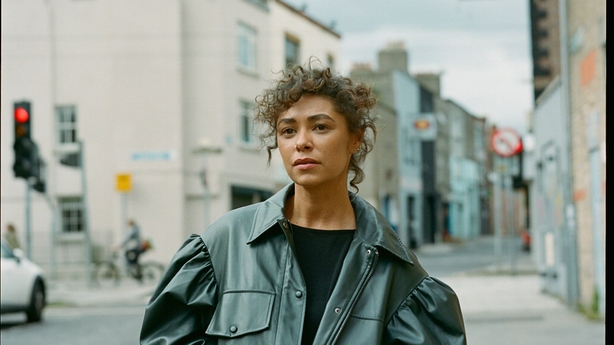 I started performing at a young age by attending dance, singing and acting classes weekly. I was very lucky from an early age I knew what I wanted to do. After school I decided to move to London and train in drama school. Once you train as an actor it doesn't end there you have to always keep yourself pro-active, take class, write and be brave and put yourself out there. When acting work is quiet find other things that make you smile too, that is super important. 
I feel very blessed that all my projects thus far have honestly been amazing. I've got to do a wide variety of work. If I really had to give one…well I'll give two. Making my debut last year on our National stage "The Abbey" in a beautiful piece called Citysong   which was all about Dublin's Fair City, that was a dream come true. I still can't believe it actually. Secondly, I have just finished rehearsing and working on a piece called What Did I miss? with The Ark, which was super in many aspects, the cast and crew were a dream but mainly I love working with children its not for every actor but for me its just brilliant. Young actors have no fear and as we grow and become adults, we doubt things and lose some confident so for me it's a real well Jade you got this. If that all makes sense. 
My favourite things about performing is the buzz, the anticipation, the feelings (new feelings I didn't even know I had", the rehearsal process (its where you ask questions, mess up, try out new things and bond as a family), the sense of imagination, the live performance, the cast and crew, making new friends, I get to be a bog kid and lastly I get to escape my own world Jades own world when I'm working on something and that's cool to drop all your worries or silly things you have going on. 
Actors need the stage to be set, so here is a bonus lesson on stage design with Sarah Bacon.
 
Have a look at how you can make your own props and design your own sets with little things you can find around the house.
You can take people to a different world with dropping a different picture on to the set. You can have small things that can change the setting and help the actors perform.
Have a look at Sarah's video and maybe even try your own at home.