The show must go on! After School Hub and The Ark have teamed up to help you put on your own home produced play. 
You can download your script HERE
We are going to give you loads of help all week. To put on a show there needs to be a Director, so let's get to know Shaun Dunne a bit more.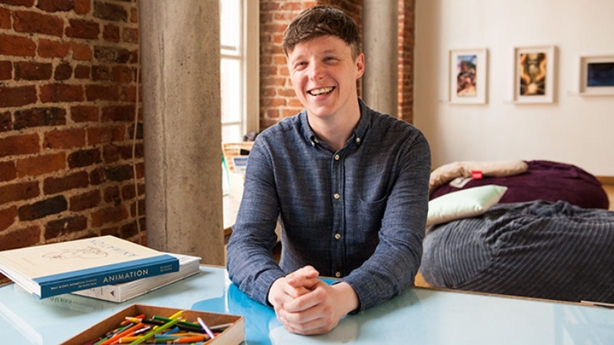 What do you do as a Director?
As the director, it's my job to work with the team and create a vision for the piece from all our different opinions and ideas.
A director works closely with the designers, writer, and actors - it's a really fun job where you're always challenged to think outside the box. Every day feels different.
How did you get into it? 
I started young. I went to youth theatres, I was in the Independent Theatre Workshop for years. We used to put on our own plays all the time there. So, it's something that I've always done and been involved with. It's been a nice progression to go from doing it for fun, to do it as work.
What are some of your favourite projects you have worked on?
My last project with The Ark was called What Did I Miss and it would be a favourite of mine. I got to work with an amazing child performer called Naomi and another great actor called Jade Jordan who audiences will meet this week on the After School hub. The play, unfortunately, didn't get to go on because of restrictions but we're excited to bring it to audiences in the new year. 
What is your favourite thing about your job? 
I'm a people person, so I love the social element. I love working with a mix of different heads, discussing story and creativity. I love the process so getting to work overtime with a team is a real gift for me. It can be a stressful job from time to time but ultimately it's a gig that brings a lot of great, interesting people into my life.