When you are putting on a play in a big venue or just at home there are so many things to think about. After School Hub and their friends at The Ark are here to give you some top tips on how to make your own play at home to send to all your friends and family.
Music is one of the things that make a show great so composer and musician Tom Lane is going to tell us about his work and show you how to make some cool sound effects at home.
Let's get to know Tom a bit better here...
My name is Tom Lane and I'm a composer and sound designer based in Dublin. I'm originally from Bristol in South West England but I've lived in Ireland for the past eleven years.
I create recorded music and sound effects for productions in theatres like The Ark, The Gate or The Abbey. I also compose live and recorded music for dance productions with companies like Ballet Ireland and Irish Modern Dance Theatre.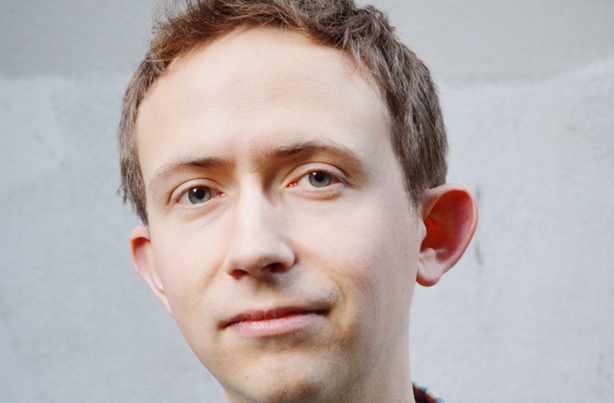 Opera composition is also a big part of what I do. Recently I've been commissioned by Cork Opera House and Northern Ireland Opera to write new scores using texts by some really exciting writers. I very much enjoy the variety of projects which I get to work on and I've also  travelled to some amazing places with shows I've composed for. Earlier this year I was in New York with the Gate Theatre's production of Hamlet starring Ruth Negga. It was an incredible experience to work in such an amazing city. 
I started my musical life with violin and piano lessons from a young age. I also sang in choirs and performed in plays at school. I didn't go to a fee paying school but we had some truly exceptional teachers who worked hard to get the best out of what we had available.
Every single year there were multiple productions of plays and musicals involving a huge amount of students. It was all organised by a handful of inspirational and hard-working teachers. A highlight for me was travelling to the National Theatre in London with my school at the age of 16. We were selected to perform a new play by Bryony Lavery as part of the NT Connections programme.
I had a small role in the piece and I also played live music as part of the show. It was a wonderful experience to perform in such a prestigious location and to meet other young theatre makers from around the world. 
You can catch up on all the theatre tips so far here: RTÉ The Ark Hub