Today, Science Foundation Ireland will be hosting a day of engaging online events for all the family including live quizzes, interactive workshops and brilliant presentations.

It has been such an amazing week as we all celebrated the 25th year of Science Week, so it's really great to be able to keep it going over the weekend until it all wraps up on Sunday.
Check out the full family day schedule below:
1.05PM Electrified with Mark the Science Guy (ISL and Captions)
1.35PM Dinos Down Under with Dale Treadwell (ISL and Captions)
1.50PM That's Non-Sense with Ginny Smith (ISL and Captions)
2.20PM Foodoppi's 'EAT YOUR SCIENCE' (ISL)
2.55PM SEAI Children's Book Reading with Lucinda Jacob (ISL)
3.25PM Junior Einsteins' The Forensic Science Show (ISL and Captions)
3.55PM KenMystery with Dr Ken (ISL and Captions)
4.25PM Surprising Science with Matt Pritchard (ISL and Captions)
You need to register here: SFI Family Day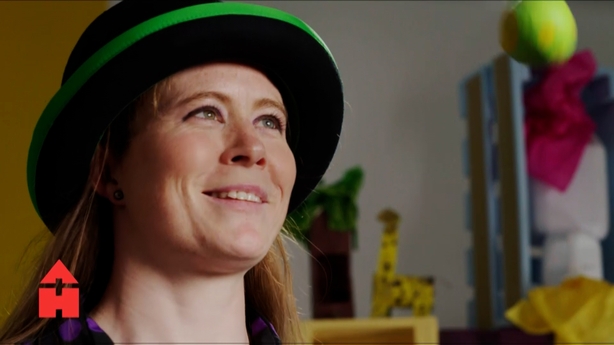 Ever wanted to know how circus artists do their balancing tricks?

Discover the science behind their astounding acts.
In Balancing – Tips and Tricks, scientists turned performers, Aoife and Maria show through balancing objects of all shapes and sizes how the centre of gravity works, and how you can find it.

You might recognise Maria's name from After School Hub: After School Hub Circus
In tomorrow's online workshop, they show you how to make your own balancing stick, and how, with the help of science and the centre of gravity, you can do an amazing trick too.
What do you need to take part?
Newspaper
Scissors
Sellotape
Check out the links below to find out more about this event and many more.
It's part of the Wexford Science Festival