Maria Corcoran is a circus artist from Portlaoise and she is going to show you how to do some deadly circus tricks this week on After School Hub. There has been some juggling and now it's time to try some skipping with a twist!

She first got into circus performing when she joined the juggling society in DCU where she was studying Environmental Science in 2007. Little did she know that she would go on to become a professional juggler.
Maria hasn't let go of her science background though, because she now performs with Circus250 on a show called StrongWomen Science, which teaches the science behind circus tricks.
Have a look at her intro at the top of the article and, then check out the second class below.
After some juggling it's time to move on to something new and we will need a bit more space for this one. In the latest class Maria is going to be skipping.
Now, you might think BIG DEAL, but wait till you see the tricks you can try with your skipping rope as well as getting some fun exercise in too!
And now it's time to work on her our hand to eye co-ordination as we try some balancing tricks with Maria. There is a bit of science involved her too, so you might even learn something!

Boys and girls all over the world love to see the tricks and fun of the circus so Maria works Clowns Without Borders.
In 2017 and 2018 she went to Jordan and Lebanon bringing shows to refugee camps that serve people fleeing from conflict in Syria and other surrounding areas. These shows bring emotional relief to people living with trauma and the aim is to have no child without a smile.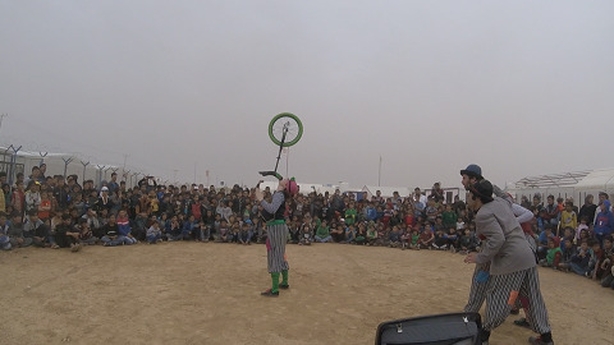 Maria appeared on After School Hub and you can catch up on RTÉ Player