Just because you can't get out and about this Halloween trick or treating doesn't mean you can't have loads of fun. In case you missed it on After School Hub, Múinteoir John showed everyone some old school games to play.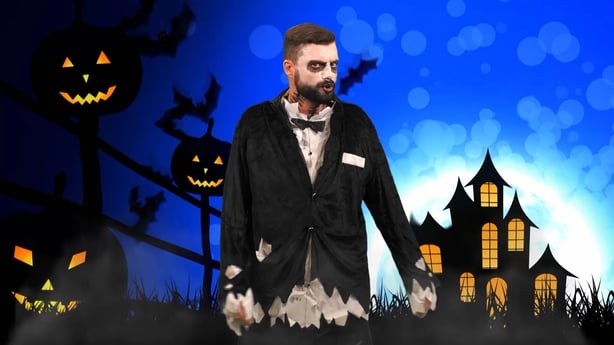 All you need to take part in the games are:
Apples
String
A bowl of water
John also looks at another tradition at this time of year involving a traditional cake known as breac.
When the breac is being mixed before it goes into the oven, whoever is baking it would put in the following objects. A coin, a ring, a pea and a piece of cloth.

A Recipe for Breac from Eunice Power

These are hidden in the mixture so that when the breac is finished no one knows what they're going to get.
If you get a slice with the pea in it, it means that for the next year you will not be married.
If you got the piece of cloth or rag, it meant you would not be rich for the next year, if you found the coin it meant that you would be rich the following year and that you would make lots of money and if you found the ring it meant that you would be married!

You can check out more ideas for Halloween games in this RTÉ article: Five Easy Halloween Party Games