We are going to take it from the top with Dancing with the Stars champions Karen and Jake as they show you som deadly moves.
Starting from the top with day one, take it all the way through to the Lesson Five and show what you can do. There's loads of jumping and big energy that will have your heart pumping and your feet moving. Jake is getting a bit too sure of himself...
This is where you can learn a full routine to become top class jive dancers thanks to After School Hub.
There is a slightly rocky start as they decide who is in fact a better dancer...no offence Jake but Karen is a professional.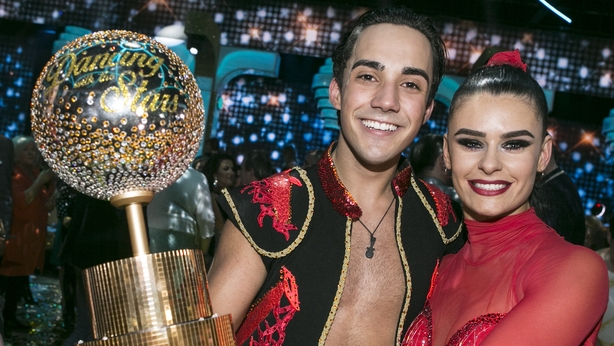 Check out Part Two of the routine here!
And these new steps are about pointing your toes!
The latest lesson will actually make you sweat, but we promise it will be fun. One more day until the grand finale so keep practicing.
And all your work has been building up to this. Karen has literally worked Jake to the bone...
You can see all of Karen's solo routines here: Dancing with Karen
This was all part of After School Hub, and you can catch up on the series with thanks to the RTÉ Player