Check out this amazing advent calendar of books! It was compiled by Juliette Saumande, a children's book writer and professional bookworm whose latest title, My Little Album of Ireland (illustrated by Tarsila Krüse and published by The O'Brien Press) is out now.
This year has been rich in great reads, and rather than stick to a handful of brilliant titles, writer and professional bookworm Juliette Saumande has laid out for you a whole advent calendar of super books to share with your young readers.
Ages 0–8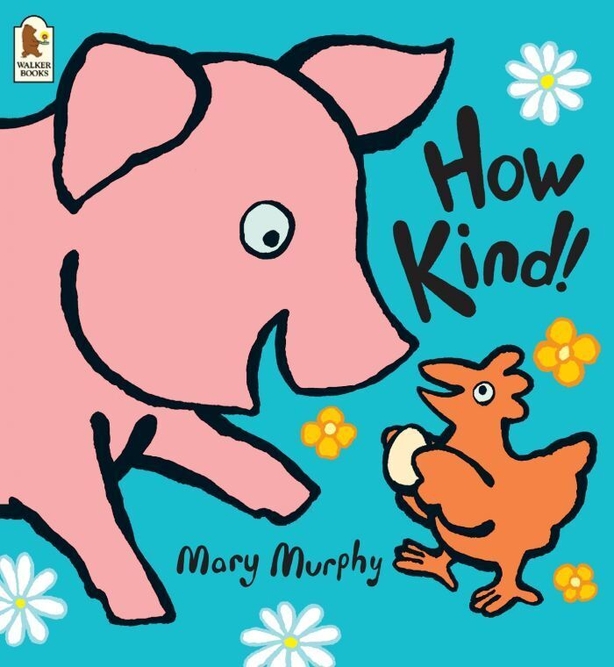 1. In her latest board book for the very young, How Kind! Irish writer-illustrator Mary Murphy shows us the ripple effect of one act of kindness as a string of friendly, smiling animals give each other small, thoughtful presents, from carrots to flowers to a chunk of their time. (0-2, Walker Books)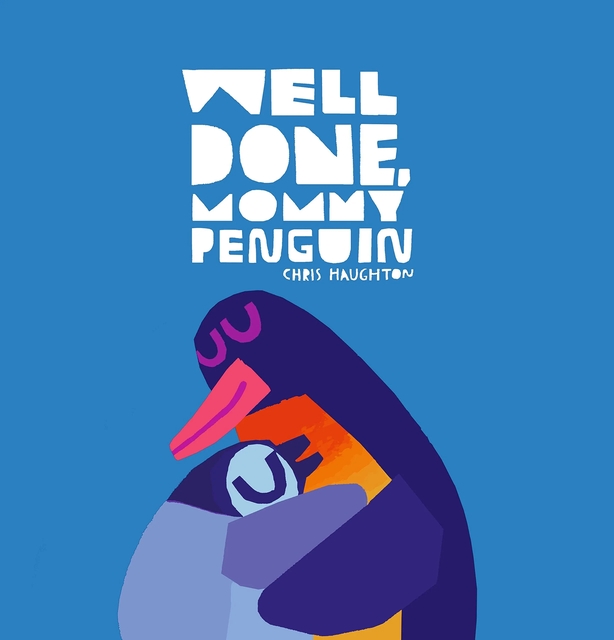 2. Well Done, Mummy Penguin! is the new, blue, fresh offering from Irish picturebook-maker Chris Haughton. Perfect for reading aloud and acting out, it celebrates somewhat frazzled but resilient Mummy Penguin as she climbs, jumps and swims after her family's dinner. (0-4, Walker Books)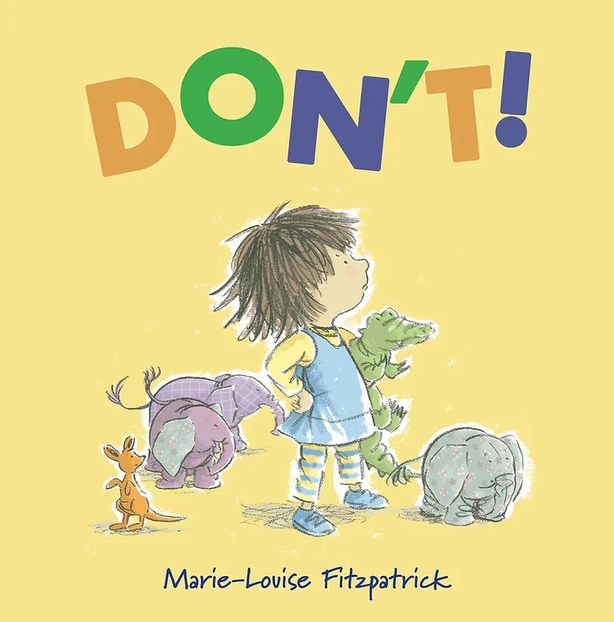 3. Anything you can do, I can do better, seems to be Geraldine's motto in Irish artist Marie-Louise's Fitzpatrick latest book, Don't! Yes, the new baby can roar and kick and bite, but so can Geraldine. So why isn't anyone impressed with her? A subtle take on the conflicted feelings caused by a new arrival, full of big emotions and soft moments. (0-4, Otter-Barry Books)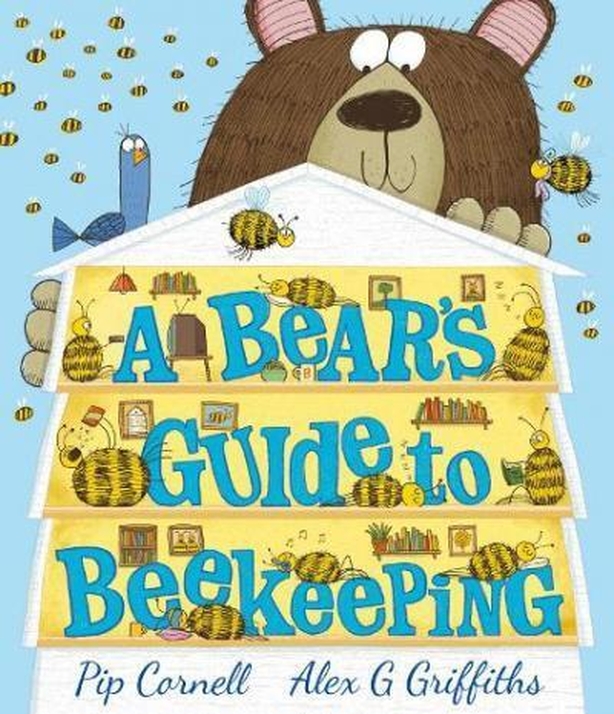 4. A Bear's Guide to Beekeeping by Pip Cornell and Alex G Griffiths is a hilarious primer on how not to keep bees... or anything else. An unreliable instructor, an eager but somewhat misguided bear and lots and lots of bees make this half-picturebook half-comic a great tongue-in-cheek read. (4-8, Andersen Press)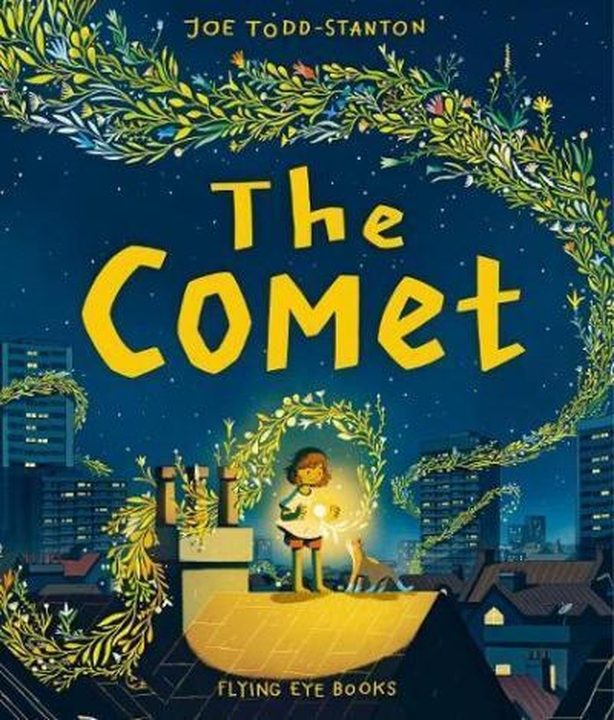 5. The Comet by Joe Todd-Stanton is the gorgeous tale of Nyla and her dad who move to the city from their home by the sea. Nyla struggles with the move until a comet appears in the night sky and changes everything. Superb illustration and great visual storytelling will make this one a favourite. (4-8, Flying Eye Books)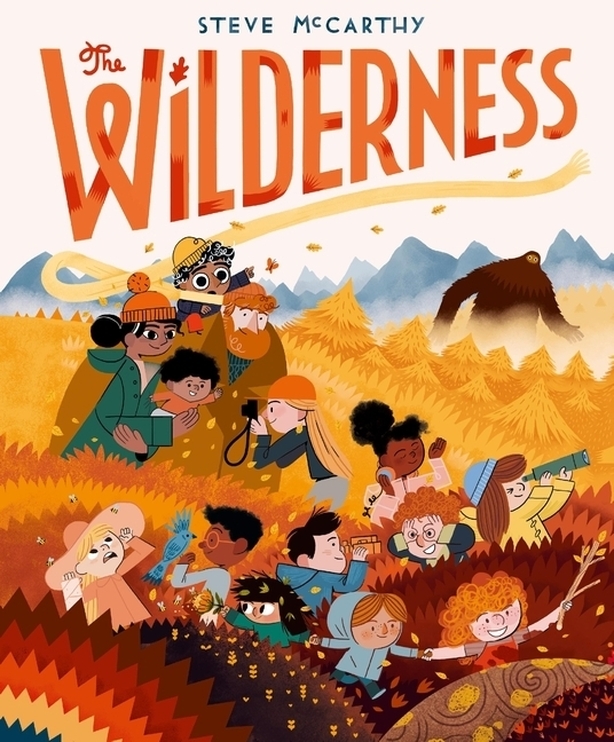 6. Irish artist Steve McCarthy's The Wilderness is one of those books you'll want to curl up with as you follow the adventures of the very not adventurous Oktober who inadvertently gets lost in the wild and gets to meet the mysterious Wilderness. Cosy and glorious in equal measure. (4-8, Walker Books)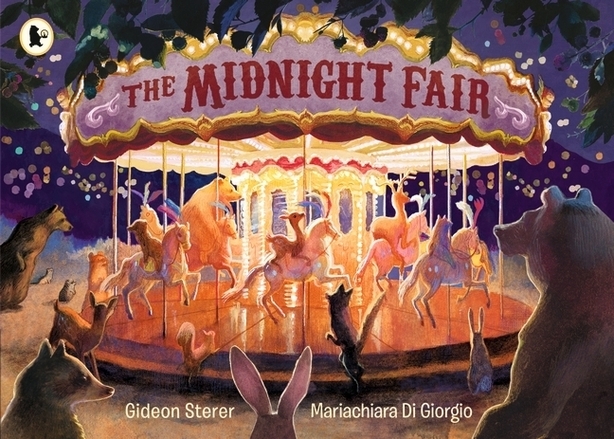 7. The Midnight Fair by Gideon Sterer (illustrated by and Mariachiara Di Giorgio) shows us what happens at the fair after it closes up for the day. Under the cover of night, an assortment of forest animals sneak in to enjoy the ride. What fun! This is a wonderful, dream-like picturebook that's also strong on humour. Could it get any better? Well, it's also wordless, meaning non-readers can enjoy it, as can anyone speaking any language. (3-6, Walker Books)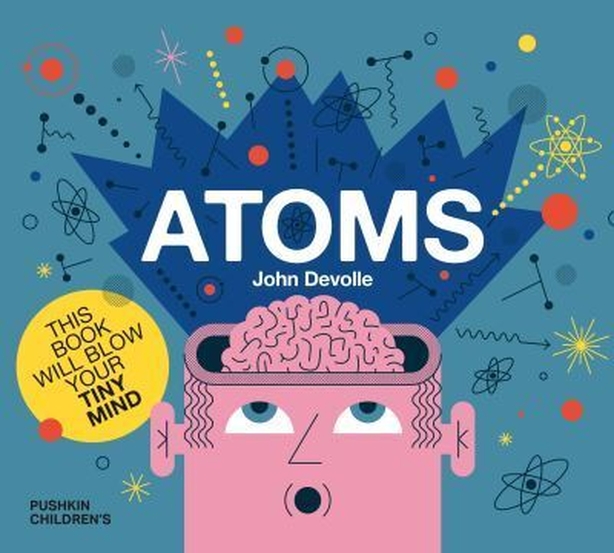 8. Atoms by Irish artist John Devolle is a clever approach to physics for curious minds. Using design, colours and patterns to great effect, Atoms makes its scientific point visually, while keeping the text clear and accessible. A great combination! (Non-fiction, 5-8, Pushkin Children's Books)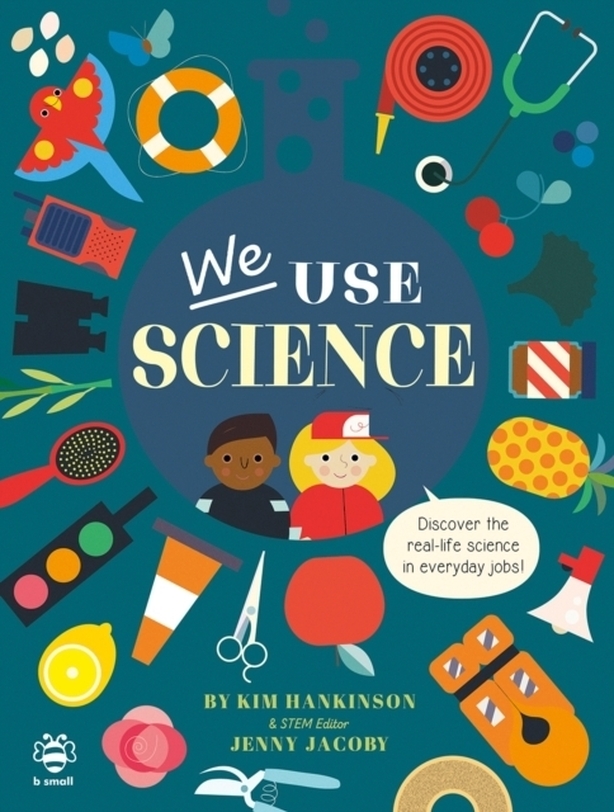 9. We Use Science! Discover the Real-Life Science in Everyday Jobs by Kim Hankinson is another brilliant book for budding scientists and for anyone who is curious about the world in general. Through everyday jobs (doctors but also bakers, florists, delivery drivers…), scientific concepts and phenomena are explored in a very surprising, yet accessible way! (Non-fiction, 5-8, b small publishing)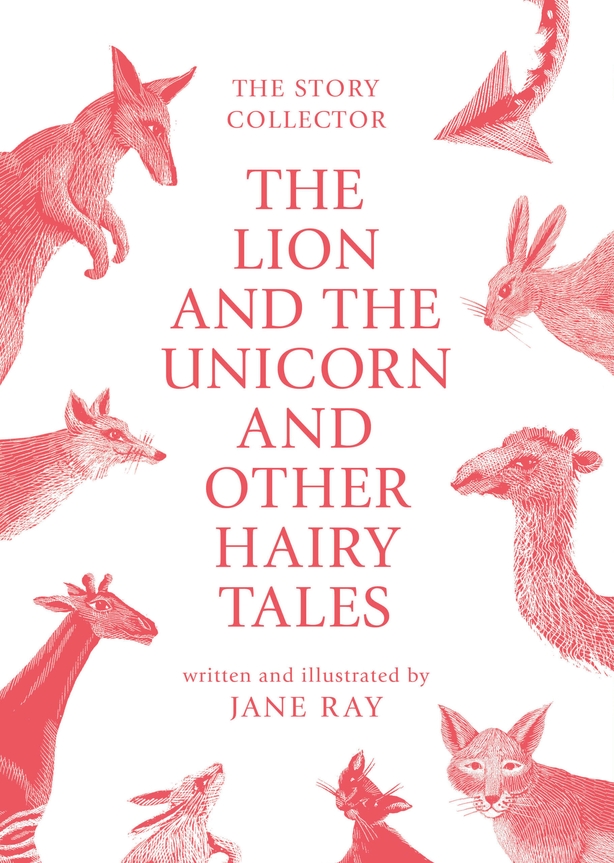 10. The Lion, the Unicorn and Other Hairy Tales by Jane Ray in its latest swish edition would make a great gift for lovers of traditional and folk tales, not to mention animal enthusiasts. With beautiful illustration throughout, this collection of short stories, songs and rhymes spans continents, centuries and cultures. (5-8, Boxer Books)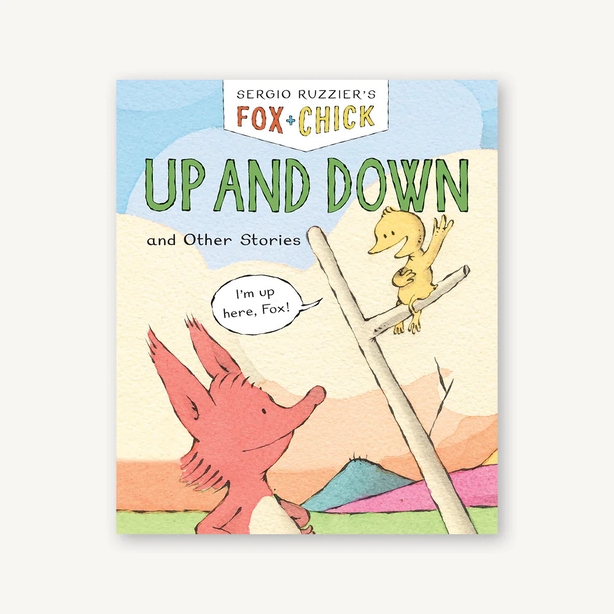 11. For newly independent readers, Sergio Ruzzier's Fox and Chick series is a fantastic stepping stone on their reading journey. In Fox and Chick: Up and Down and Other Stories, we meet our lovable heroes once more as they learn to climb up trees (also down, hopefully!), build a bookcase and wait for snow. The bright and gentle illustrations are a delight, the comic book format with minimal text is perfect and the humour throughout spot on! (5-8, Chronicle Books)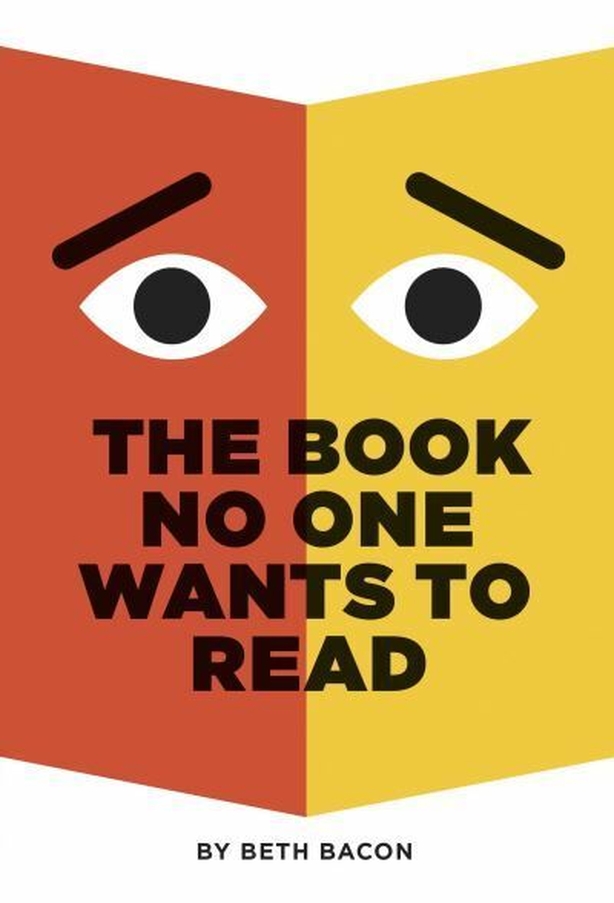 12. Has your kid yet to find the book that will make them a reader? Try them with Beth Bacon's hoot of a book The Book No One Wants to Read. Super interactive and with striking graphics, it is full of very cheeky but very practical tips on how to pretend to be reading… until you realise you've read all of its 176 pages! (6+, Pushkin Children's Books)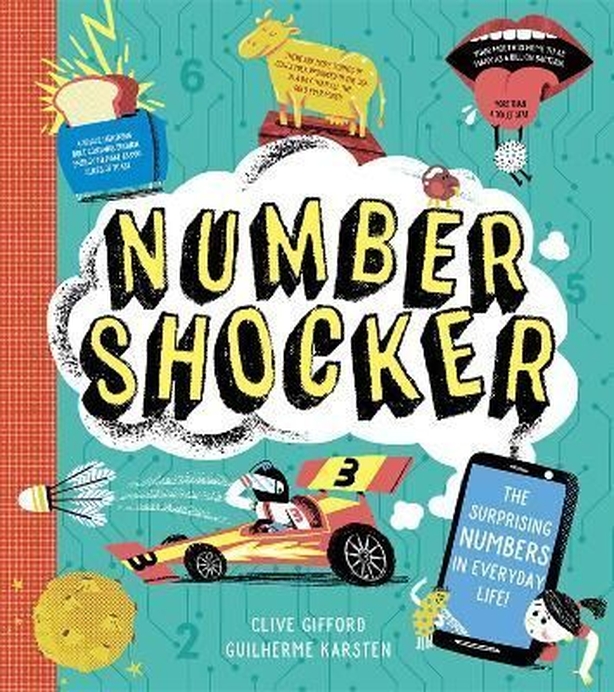 13. For facts lovers, Number Shocker by Clive Gifford, illustrated by Guilherme Karsten, looks at pretty much everything through a numbers lens. Biology, history, climate change… are explored via clever infographics, revealing illustration and luminous stats. (Non-fiction, 6+, Red Shed)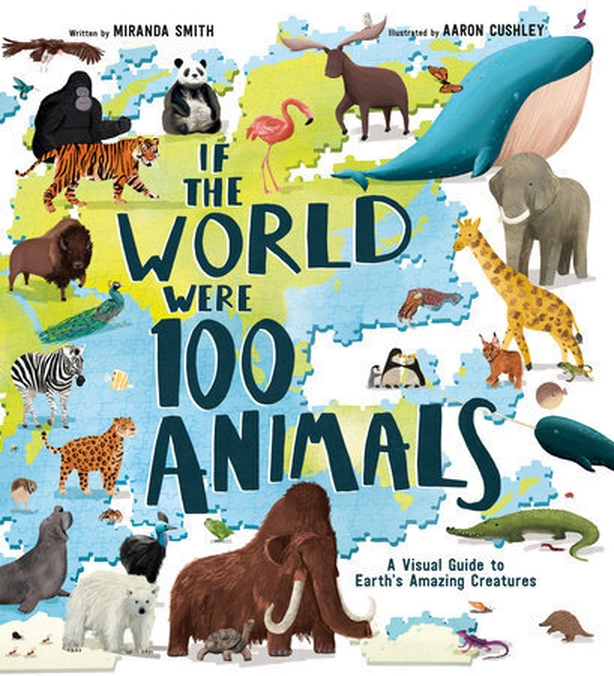 14. Two companion books for number 13! If the World Were 100 Animals by Miranda Smith and If the World Were 100 People by Jacquie McCann, both illustrated by Belfast artist Aaron Cushley, make the complex, huge world that we live in instantly graspable. Rounding everything down to 100, it looks at wealth, gender, language, species, diets and more, highlighting diversity as well as common ground. (Non-fiction, 7+, Red Shed)

Ages 8–12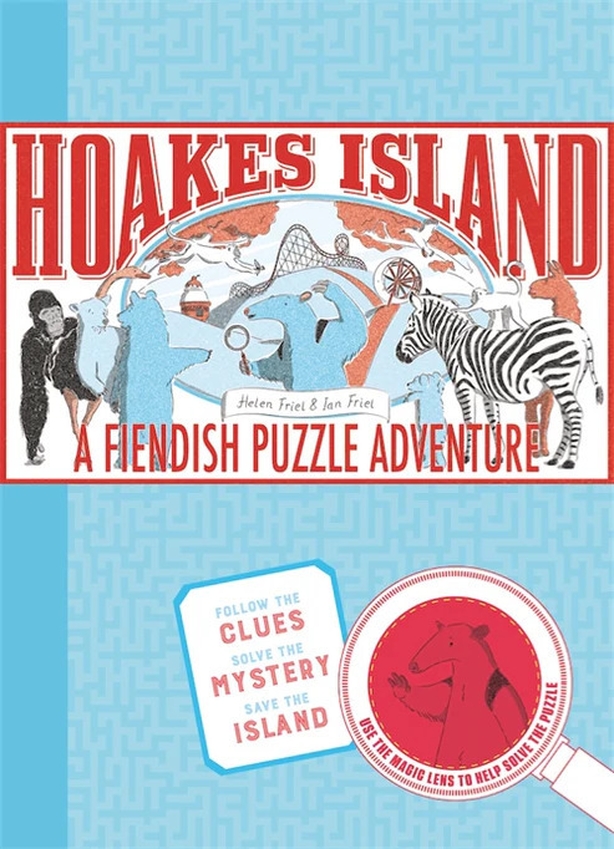 15. Puzzle experts will love exploring Hoakes Island: A Fiendish Puzzle Adventure by Helen and Ian Friel. An amusement park, talking animals, a disappearance, lots of clues to find and tons of problems to solve, this comes complete with a fold-out map and special red lens to help young sleuths in their investigations! (Non-fiction, 8-10, Laurence King Publishing)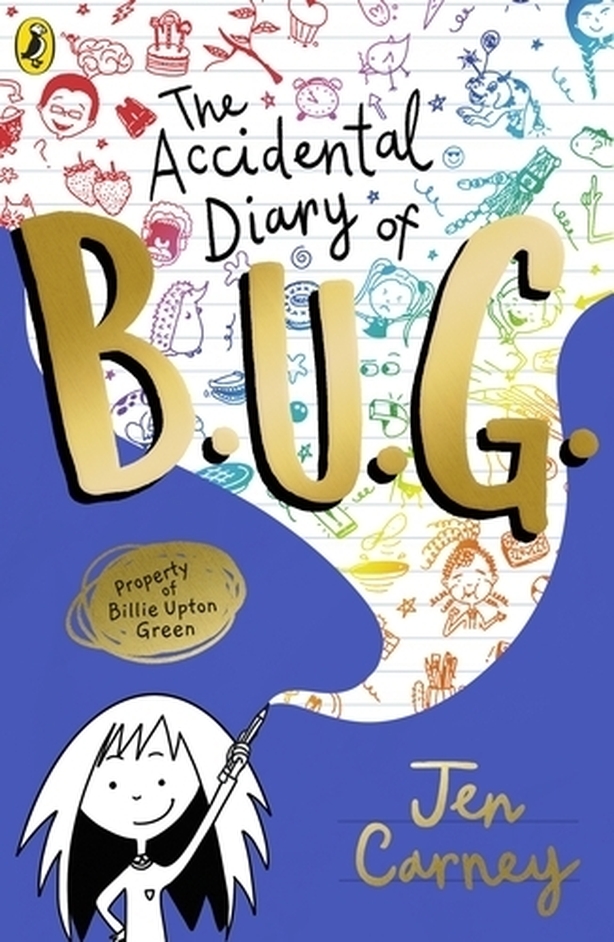 16. The Accidental Diary of B.U.G. by Jen Carney is for all the fans of the Wimpy Kid looking for a new series of super illustrated diaries that will have them giggling away. B.U.G., sorry, Billie Upton Green is a hilarious narrator who cheekily invites us into her world of family drama, friendship ups and downs and school shenanigans. (8-10, Puffin)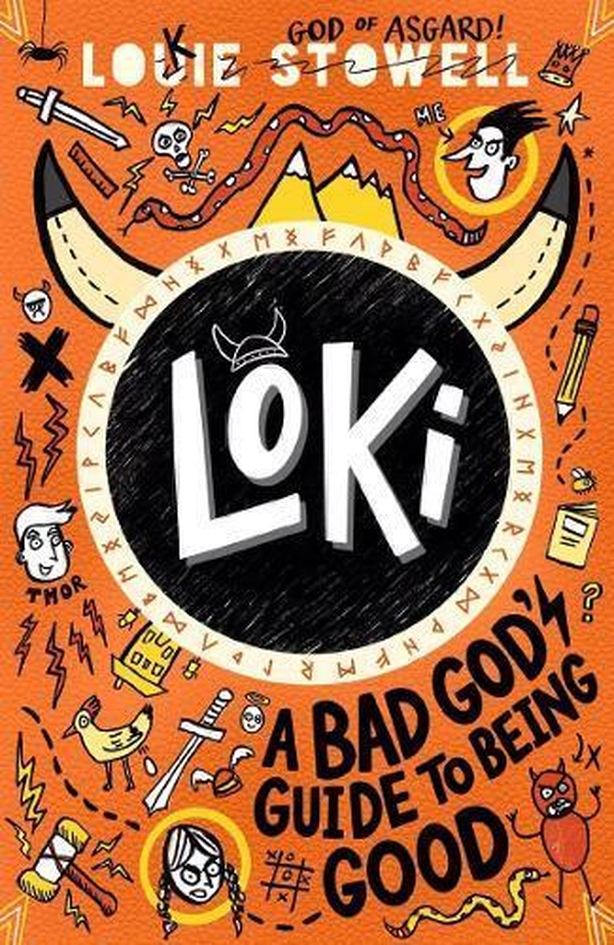 17. In a similar category, Louie Stowell's Loki: A Bad God's Guide to Being Good is likely to have your reader in stitches as they meet Norse God and trickster extraordinaire Loki stuck on Earth in the shape of a 'puny mortal boy' after one prank too many. Can Loki prove himself 'good' and go back to Asgard? Unlikely! (8-12, Walker Books)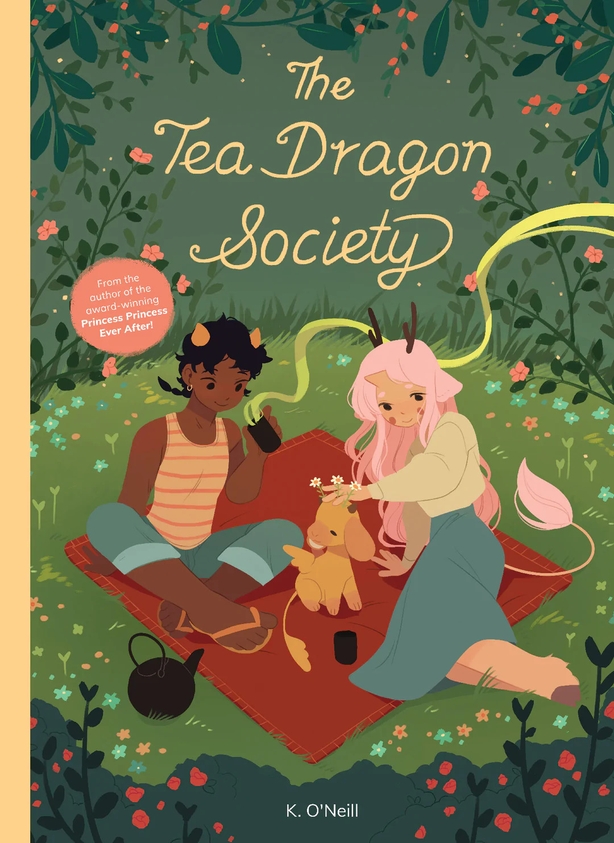 18. The Tea Dragon Society by Katie O'Neill is a feast for the eyes. A gentle graphic novel about blacksmith apprentice Greta who rescues a Tea Dragon and gets to meet Erik, Hesekiel and Minette at the Tea Dragon Tea Shop. With wonderful illustration and a thoughtful plot, this is for readers who enjoy quiet, slow-burning stories. (8+, Oni Press)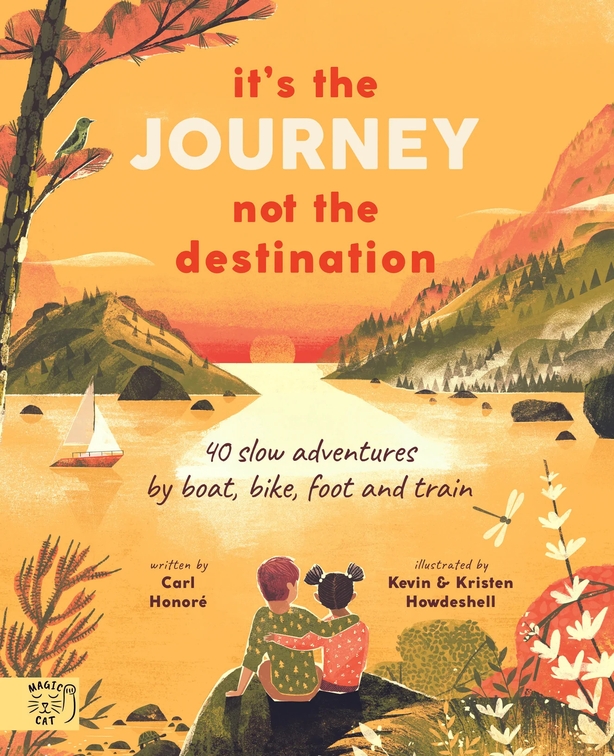 19. It's the Journey not the Destination by Carl Honoré, illustrated by Kristen and Kevin Howdeshell, also offers a slower pace as it presents curious readers with '40 slow adventures by boat, bike, foot and train.' Beautifully atmospheric illustration and sensory prose take you around the world on a peaceful and unforgettable journey. (Non-fiction, 8-12, Magic Cat Publishing)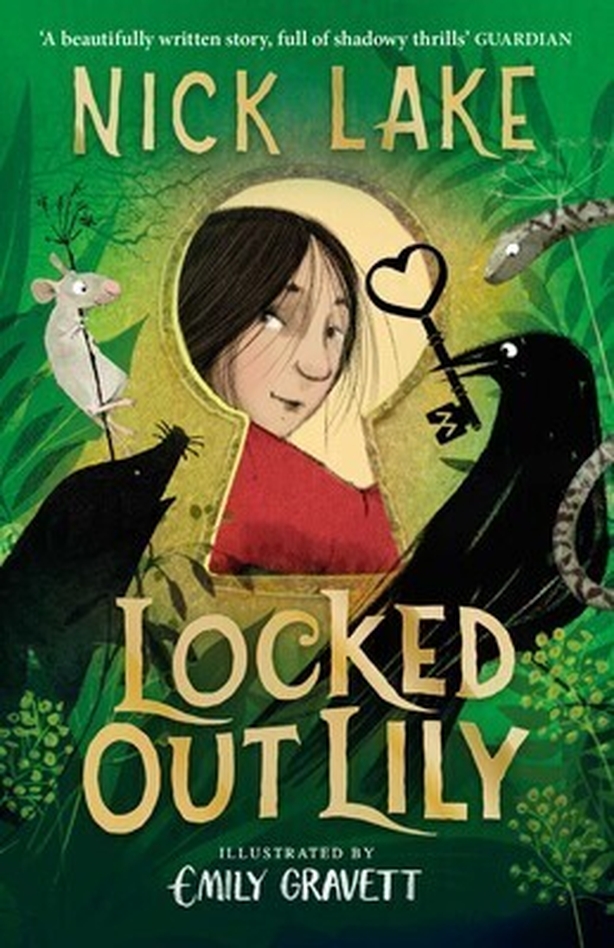 20. Locked Out Lily by Nick Lake (illustrated by Emily Gravett) is an atmospheric, at times creepy read about Lily who finds herself locked out of her family home one night and faced with the mysterious, nasty creatures posing as her parents that appear to have moved in. Featuring a healthy dose of magic, a lot of big feelings, and a reflection on illness, family and identity, this is a strong and very moving short novel. (9-12, Simon & Schuster)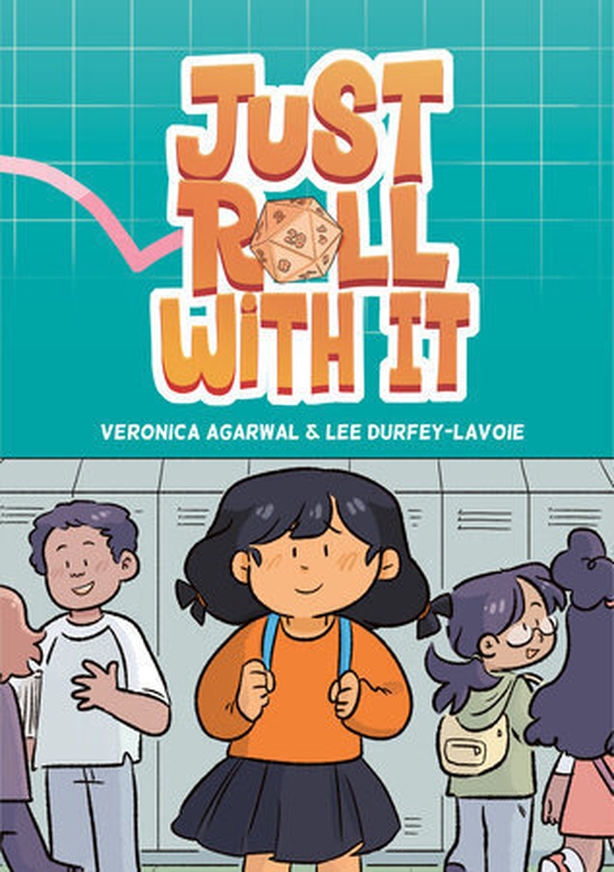 21. Just Roll With It is an absolutely brilliant graphic novel from Veronica Agarwal and Lee Durfey-Lavoie about Maggie, who feels the urge to make up rules, however fanciful, to put some shape on her life. With the help of family, of new friends and new interests (and, maybe, a dragon!) Maggie will grow up, grow calmer and grow into herself. (9-12, Random House Graphic)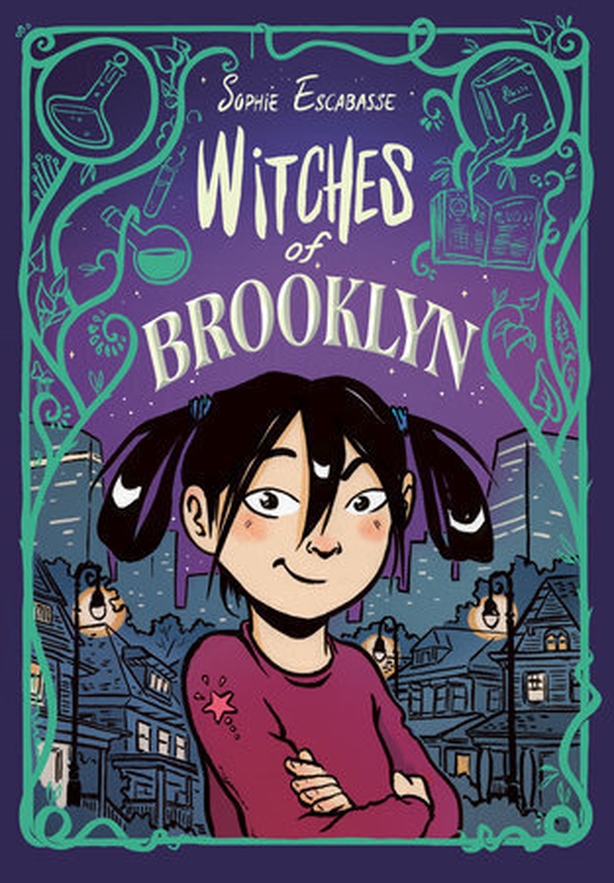 22. The Witches of Brooklyn by Sophie Escabasse have magicked up Book 3 in the series this year (S'more Magic) and it's as super as the first two (The Witches of Brooklyn and What the Hex?). If you haven't met Effie and her whimsical aunts, or indeed Francis the living suit of armour in the basement, you're in for a treat! A fantastic series of graphic novels with friendship, fun and magic at its heart! (9-12, Random House Graphic)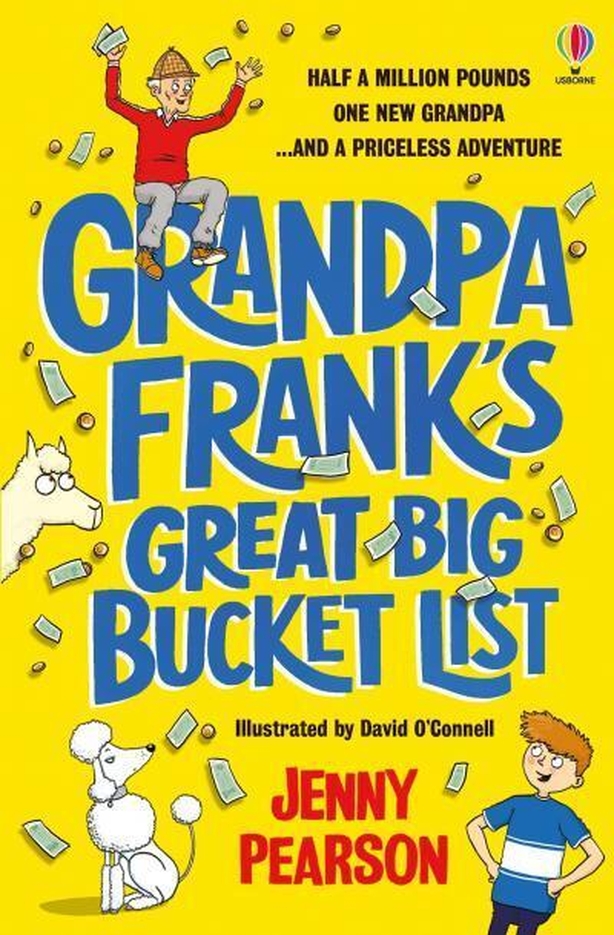 23. Grandpa Frank's Great Big Bucket List by Jenny Pearson features Frank, a grandfather he didn't know he had and a very nice pile of cash… with peculiar strings attached. The duo of blustery, pig-headed and sometimes 'fuzzy' grandpa and cash-obsessed, secretly lonely grandson works to hilarious effect in this madcap adventure of disastrous dog shows and hot-air-balloon fiascos. (9-12, Usborne Publishing)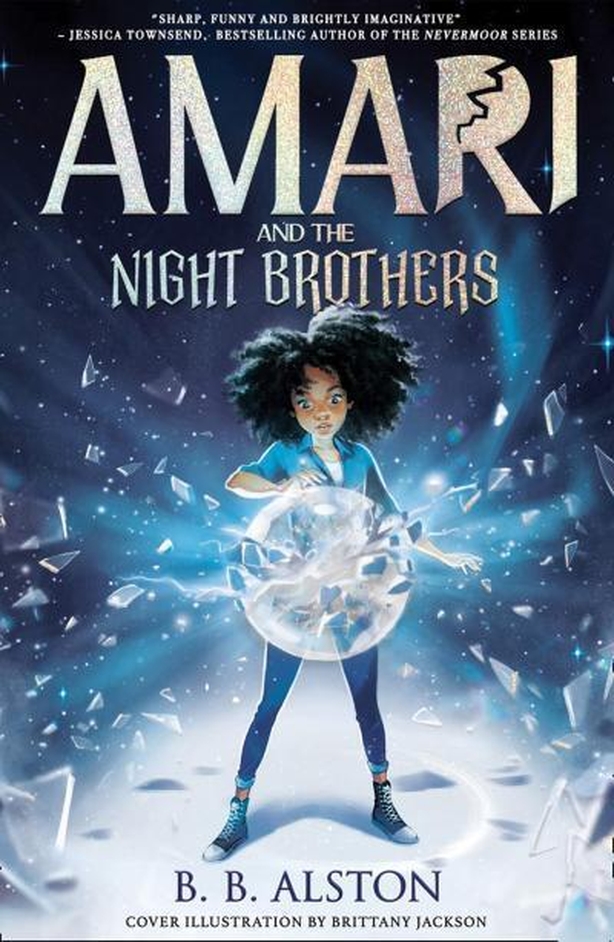 24. Fans of Harry Potter and Morrigan Crow, rejoice! There is a new kid on the magic and adventure block! B.B. Alston's Amari and the Night Brothers is a deep dive out of the 'known world' and into the Bureau of Supernatural Affairs, whose job it is to keep them separate and safe from each other. Enter Amari whose peculiar talent is the one thing that can endanger all. Action-packed and full of fun detail, with a sequel just out (Amari and the Great Game), this is a winner! (9-12, Egmont)
Enjoy reading all those great recommendations! Have a lovely December and Christmas!!
Click here to see more from RTÉjr Book Club!
Thanks to our friends at Children's Book Ireland - visit their website here!