Even after we say goodbye to Halloween, November is a month where we still celebrate our mythology from Ireland and around the world.
This month's RTÉjr Book Club article is written by Ruth Concannon. Ruth is a Book Doctor and book reviewer. You can follow Ruth's reading recommendations on Instagram here or keep in touch via her website here.
Ruth will be hosting an exciting online event on the 10th of November recommending books for early readers, find out more here.
As the nights begin to draw in and the weather gets chillier, there is no better time to snuggle up with a good book. At this time of year, having passed the ancient festival of Samhain at Halloween and coming towards the Winter Solstice, I am often inspired to explore tales of folklore, myths and legends. When it comes to folkloric tales, readers are truly spoiled for choice: from Irish myths and legends to tales of wonder from around the world, these classic tales are simply waiting for new generations to discover.
In Ireland we are so lucky to come from an island of storytellers, with endless ancient tales for all ages. For our youngest readers aged 4+, The Pooka Party by Shona Shirley Macdonald is a magical tale, filled with captivating and intricate illustrations of the shapeshifting Pooka's party and their attempts at making friends. Young readers aged 6+ might also enjoy delving into traditional Irish myths and legends like Laura Ruth Maher's retelling of The Children of Lir illustrated by Conor Busuttil. A story familiar and popular among many Irish readers, Fionnuala, Aodh, Conn and Fiachra are forced to wander Ireland for 900 years when their evil stepmother transforms them into swans.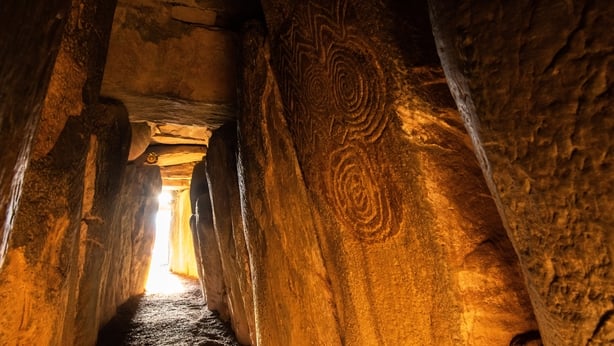 For readers aged 9+ or younger readers who like a long story read aloud, Tales from Old Ireland by Malachy Doyle and illustrated by Niamh Sharkey is a fantastic choice. Including seven stories from the Irish oral tradition, this immersive collection also includes a pronunciation guide and a gorgeous CD, narrated by folk singer Maura O'Connor. Younger teens and readers aged 11+ will be spellbound by Why the Moon Travels, written by Oein DeBhairduin and illustrated by Leanne McDonagh. This unique collection of folktales from the Traveller and Mincéir community is a one of a kind collection that interweaves the natural world and the supernatural, beautifully speckled with the Gammon language throughout.
Although we come from an island brimming with myths and legends, the fun does not stop here, as there are endless folktales to explore all around the world. For readers aged 5+ The Great Race by Christopher Corr is an excellent story to explore the origins of the Chinese Zodiac and the traditions of the Lunar New Year.
Spinning the globe again, Quill Soup by Alan Durant and illustrated by Dale Blankenaar is a South African variant of the European folktale 'stone soup' filled with West African-influenced illustrations. Sailing onwards to New Zealand, the beautifully illustrated Ariki and the Giant Shark by Nicola Davies and illustrated by Nicola Kinnear is a charming story exploring Māori folktales and traditions.
Readers aged 8+ will also adore The Glass Mountain: Tales from Poland by Jan Pienkowski, retold by David Walser, a great collection of eight Polish folktales.
Of course, the tales of ancient Greece have captivated readers for generations and there are some amazing collections and retellings available of these best-loved myths and legends. A great place to start for new readers of Greek mythology aged 7+ is Myths, Monsters and Mayhem in Ancient Greece by James Davies. These engaging retellings in a comic format are a fun introduction to the Greek Gods and tales such as Pandora's box, the hand of fate and the journey through the underworld.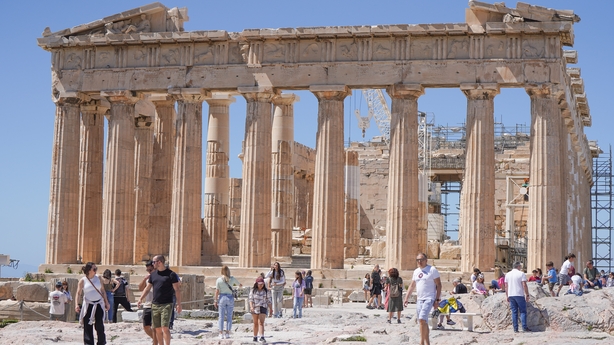 Older readers aged 12+ who are more familiar with Greek myths and legends might enjoy Homer's Iliad and Odyssey by Gillian Cross and illustrated by Neil Packer. Combining two classic tales, these heroic and sometimes gory stories are brought to life by suspenseful storytelling and eye-catching illustrations. For readers aged 9+ who enjoy a feminist tale, Athena by Imogen Greenberg and illustrated by Isabel Greenberg is a graphic novel exploration of the wisdom, war and courage of the goddess Athena's story.
If goddesses and female folktales are something readers would like to explore more, there is an abundance of options. Gaia Goddess of Earth, also by Imogen and Isabel Greenberg. is another fantastic feminist exploration of the goddess Gaia who created the Earth and all of its beauty. Told in graphic novel format, it is a compelling story of inner strength and finding peace that will inspire many young girls.
A fantastic collection of tales about goddesses from around the world and different cultures is Goddess by Janina Ramirez and illustrated by Sarah Walsh. This is a compendium of fifty goddesses, spirits, saints, witches and demons whose stories have shaped our beliefs today. Featuring original sources from the British Museum, this is an action-packed and intriguing collection.
Hot off the press and certainly not to be missed, is Girls Who Slay Monsters by debut author Ellen Ryan and illustrated by Shona Shirley Macdonald. This is a collection of daring tales of Ireland's forgotten goddesses that will change the way you look at the heroines of Irish folklore forever.
Finally, a fantastic overall collection on folktales about the world around us for readers aged 10+ is The Lore of the Wild by Claire Cock-Starkey and illustrated by Aitch. This sumptuously illustrated collection draws on the superstitions, stories and ancient tales inspired by the weather, animals and the natural world.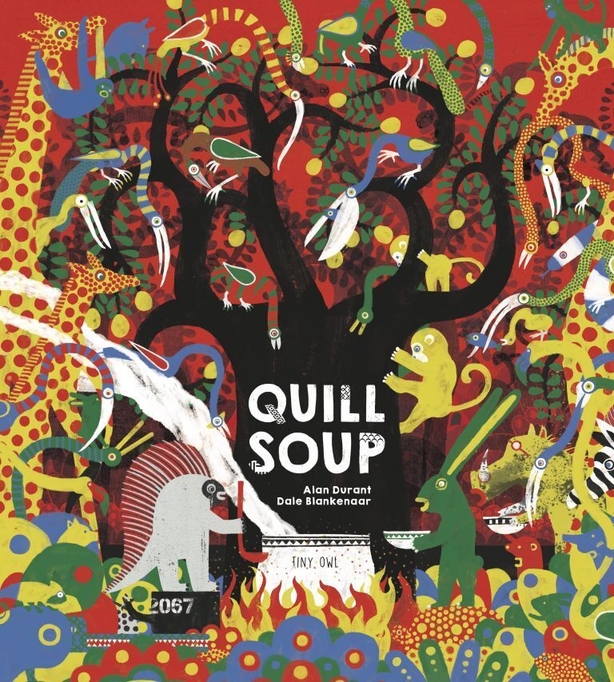 Quill Soup by Alan Durant and illustrated by Dale Blankenaar, Tiny Owl Publishing, 32pp, ISBN 9781910328408
Collected and retold by Alan Durant, Quill Soup is a South African variant of the folk tale known in Europe as 'Stone Soup'. Noko the porcupine arrives at a new village with an empty stomach looking for food. The villagers pretend they have none so as not to have to share with this stranger. Noko constructs an elaborate story about making Quill Soup for the king of the jungle, and, dazzled by Noko's apparent proximity to power, the villagers agree to contribute after all. From their shared contributions Noko makes a feast of soup and everyone eats together, dancing late into the night. Quill Soup is both ancient and timely, and will prompt conversations about who we extend hospitality towards and under what circumstances.
Durant keeps the language simple, which allows us to focus on both the story and the fascinating animal characters. Pangolins, warthogs, aardvarks and more feature – and the publisher Tiny Owl dedicates the book to their protection and conservation. Dale Blankenaar makes much of the difference between Noko and the villagers in his magnificent illustrations, inspired by West-African wood carvings. The colour palette is striking and distinctive; Noko is depicted in monochrome against a sparse background, while the villagers are portrayed in homes teeming with activity, life and colour. Each spread contains a multitude of smaller stories, and repeated reading will surely uncover treasures within.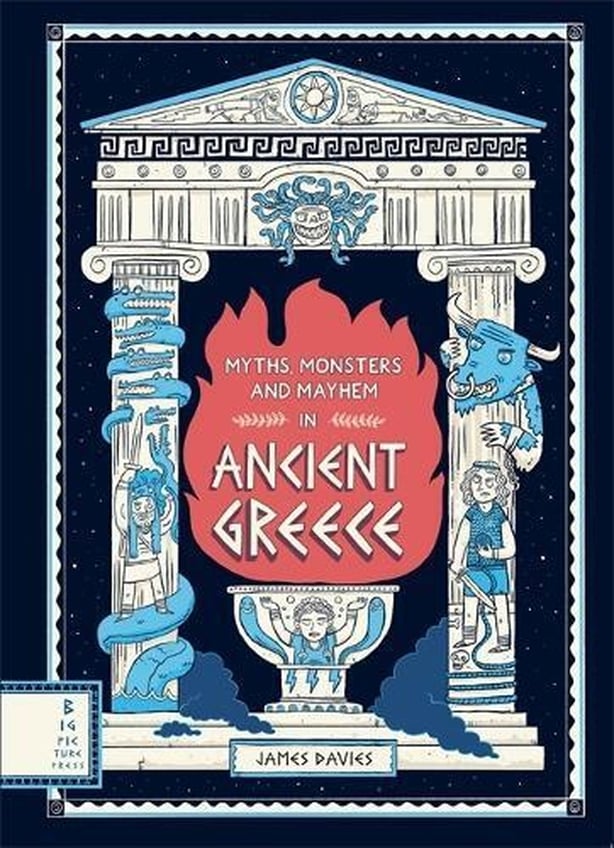 Myths, Monsters and Mayhem in Ancient Greece by James Davies, Templar Books, 64pp, ISBN 9781787416413
Myths, Monsters and Mayhem in Ancient Greece delivers just that! Some of the oldest stories ever told, those of the ancient Greeks, are given new life in the format of this book – comic in both senses of the word. Woven with the same thread as Terry Deary's Horrible Histories series, Davies's retellings are engaging and fun with a large dollop of educational merit thrown in for good measure. Full-colour illustrations do their bit to encourage reluctant readers to give the book a go, and they are duly rewarded.
Tales of one-eyed monsters and heroes and heroines getting themselves into sticky situations abound. So much pedagogical value is packed into this unassuming comic-book format that you are left feeling like a scholar of ancient Greece. Learn the stories behind Pandora's box, Achilles' heel and, of course, a scattering of wonderful new characters you'd never even heard of. The narrative injects such theatrical entertainment into the ancient Greek stories that you can almost hear a family acting out the roles of the characters as they read through them. Guaranteed to cause a few chuckles before bedtime, sending kids off to sleep dreaming of worlds where flying on the backs of winged horses is as commonplace as eating your cereal in the morning.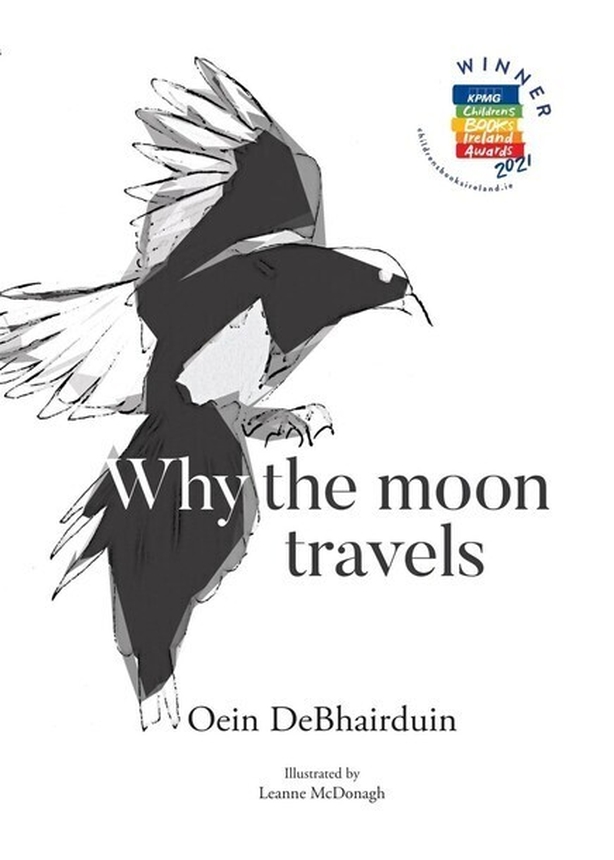 Why the Moon Travels by Oein DeBhairduin and illustrated by Leanne McDonagh, Skein Press, 144pp, ISBN 9781916493506
In the introduction Oein DeBhairduin describes the heart of the Traveller community as 'a bonfire of remembrance and connection.' I can think of no more eloquent or fitting phrase with which to introduce this, the first collection of folk tales about Travellers written and illustrated by Travellers.
Here are the bones of the work: twenty folk stories from the Mincéir community, interspersed with glimpses of a love-soaked childhood. Black and white illustrations accompany. There is an introduction to the collection that manages to be at once inviting, informal and endlessly informative. There is a glossary at the back. DeBhairduin is a born storyteller.
The stories here are both ancient and contemporary, always rooted in a closer relationship with the natural world. Many are origin stories; of dandelions, stars, spiders and more. All are love stories, to some extent. The old man of the mountain – A kris féin tom glit – is a beautiful tale, reminding us that romantic love can find us at any stage of life if we make room for it.
The women who gather – A beoir thú mala aswuirt – tells of a larger love, that of one generation for the next. Leanne McDonagh provides atmospheric illustrations that invoke the supernatural alongside the natural with skill and ease. Here is a book that extends its hands generously across a boundary. A gift to the settled community, it belongs in every school and household.