Síne Quinn, a Children's Books Ireland book doctor, has curated December's RTÉjr Book Club and reminds us all what a great gift a book can be this Christmas.
She is the commissioning editor at Cubicle 7 and creative writing facilitator, whose debut Holy Shocking Saints: The Extraordinary Lives of Twelve Irish Saints is illustrated by Margaret Anne Suggs and published by Veritas.
As we come to the end of 2021, another very challenging year, it is so important to take time and truly celebrate the festive season.
Some people won't be able to physically be with family and loved ones, but we know now that there are many different ways to stay connected.
One special way is to share a story or give the gift of one, whether it's a book you know and love, a new one that stands out, or one you know will be treasured.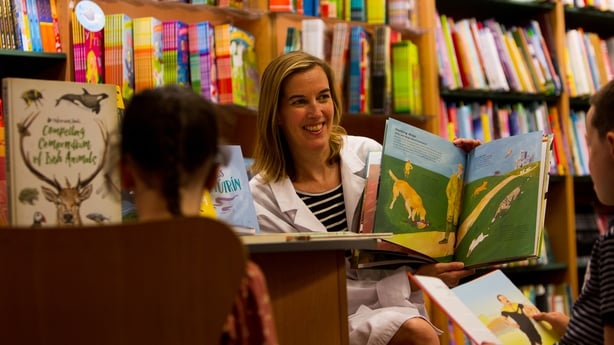 Artists, illustrators, writers, publishers and booksellers have all faced many obstacles in 2021, but despite this they have created, published, promoted and are selling some exceptional books!
We have many irresistible picture books, stories and fact books to settle down with for a good read this Christmas.
Young readers will really enjoy A Letter for Bear by David Lucas, while Puffling fans will absolutely love Puffling and the Egg by Erika McGann and Gerry Daly.
Nicola Colton's A Dublin Christmas will bring joy to readers of all ages and Evie's Christmas Wishes by Siobhán Parkinson, illustrated by Shannon Bergin, is sure to be a classic. Up on the Mountain by Peter Donnelly is breath of fresh air, inspiring readers to get outside and discover the wilds of Ireland for themselves.
Júlia Sardà's debut The Queen in the Cave is an enthralling tale, with spreads of rich illustrations drawing you straight into the story. Feast your eyes on more gorgeous illustrations, and learn some Irish while you're at it, in My Little Album of Ireland by Juliette Saumande and illustrated by Tarsila Krüse. Rachel Pierce's stunning debut Ireland: The People, The Places, The Stories is a magnificent book illustrated by a team of ten talented illustrators.
Noelle Rock's A Robin's Tale by Currach Press is a beautifully illustrated book that addresses death and grief with a simple, humane and gentle story. Robin appears when loved ones are near and watches over them, a tale offering families a safe space to talk and heal.
Noni and the Great Chawwwklit Mystery by Dermot Whelan, featuring cartoon-style artwork by well-known illustrator Fintan Taite, is an amusing caper. Introducing young readers to social justice and science, Peigí's Adventures in Science by Dr Shane Bergin (a physicist) and Dr Declan Fahie (a teacher educator), illustrated by Steve McCarthy, is out of this world and a must read.
Copies of the book in English, Irish and Braille, as well as other teaching and learning resources can be found at www.peigisadventures.com.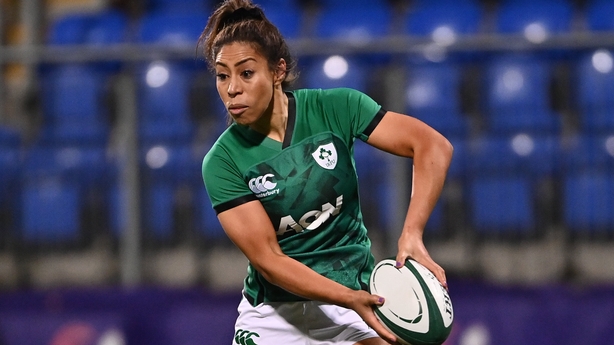 For ages 9+, Jacqui Hurley's second book Girls Play Too: More Inspiring Stories of Irish Sportswomen is another empowering book that celebrates twenty-five Irish sportswomen, from Easkey Britton to Sene Naoupu.
Illustrated by the talented Sinead Colleran, Rachel Corcoran, Jennifer Farley, Jennifer Murphy and Lauren O'Neill, this collection of inspiring role models sends a powerful message to the next generation, including ways to overcome adversity.
Danger is Everywhere fans will love The Summer I Robbed a Bank by David O'Doherty, illustrated by Chris Judge – if they haven't already read it ten times over. A Town Called Ennis by Chris Judge and the students of CBS Ennis is another highly entertaining and thrilling adventure.
For budding writers and storytellers, Unleash Your Creative Monster: A Children's Guide to Writing by Andy Jones, illustrated by Olaf Falafel, is amusing, engaging and practical. A must have for all writers, young and old, it's definitely on my wish list!
If the festive excitement gets too much, find a quiet spot, get cosy and escape into a book. Happy reading.
For more recommendations, look for Children's Books Ireland's festive reading guide, Deliver the Joy of Reading, in your local bookshop or find out how to get it HERE!
Now, check out some reviews below...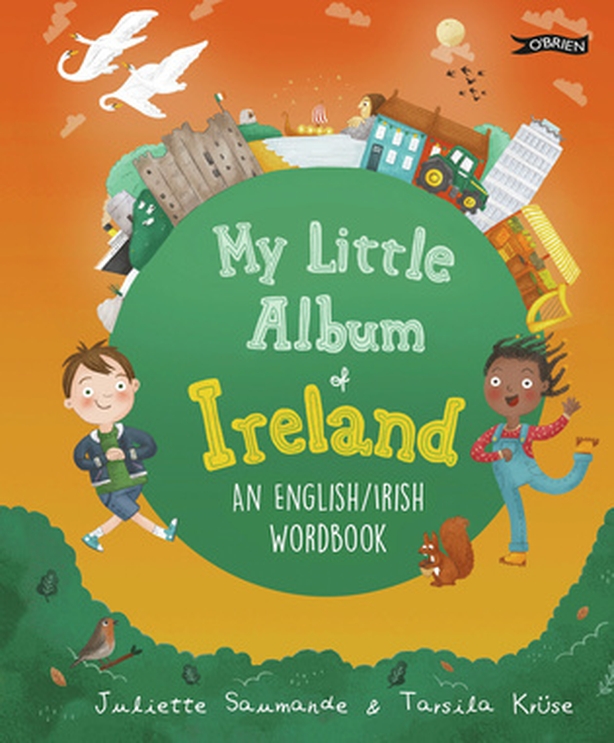 My Little Album of Ireland by Juliette Saumande, illustrated by Tarsila Krüse, The O'Brien Press, €12.99, ISBN: 9781788492195
The dynamic duo Juliette Saumande and Tarsila Krüse are back with another gorgeous book. This time they have ventured further afield and headed beyond the capital to the whole of Ireland. My Little Album of Ireland is jam-packed with lots of useful Irish words and phrases, as well as some fun ones that will make you giggle.
Turn the vibrant pages of illustrations brimming with life; travel down the Shannon and along the Wild Atlantic Way, cheer on the Liffey swimmers and admire the cattle at the Ploughing Championships. A number of my favourite words which are very fitting for the festive season are maisiúcháin (decorations), coinnle (candles), milseáin (sweets), and spideog (robin). So head to your nearest siopa leabhar (book shop) and pick up a copy! Age 5+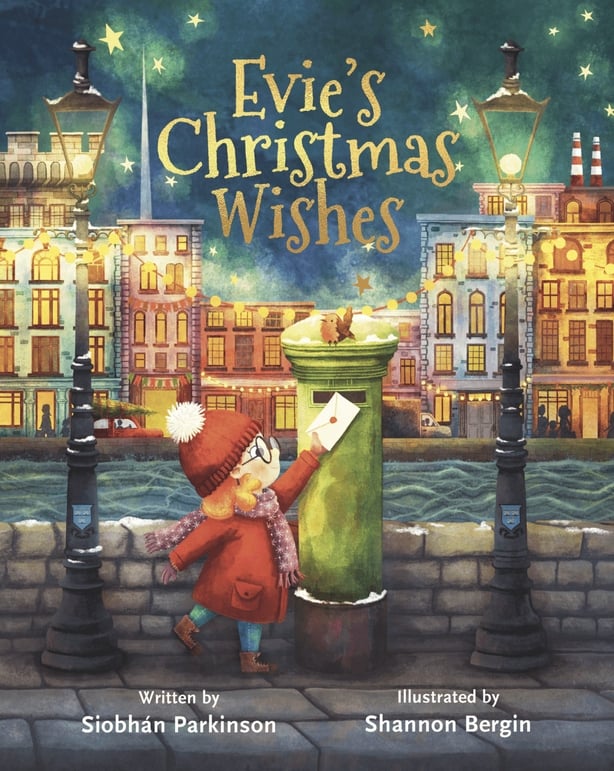 Evie's Christmas Wishes by Siobhán Parkinson, illustrated by Shannon Bergin, Little Island Books, €16.99, ISBN 9781912417797
Evie's Christmas Wishes is a sheer delight from cover to cover. Step into this captivating picturebook which buzzes with the excitement and expectation of the countdown to Christmas. From one of our most acclaimed storytellers, Siobhán Parkinson's charming yuletide story follows Evie as she wishes for many things, including a reindeer and an angel, as she prepares for Christmas and her uncle's visit. Shannon Bergin's illustrations are inviting and comforting.
You'll long to step into each scene and make yourself cosy by the fire, or admire a Christmas window display on a bustling street. Each double-page spread is executed with incredible detail, highlighting Bergin's wonderful imagination and talent. Make sure to add this magical book to your own Christmas list. Age 3+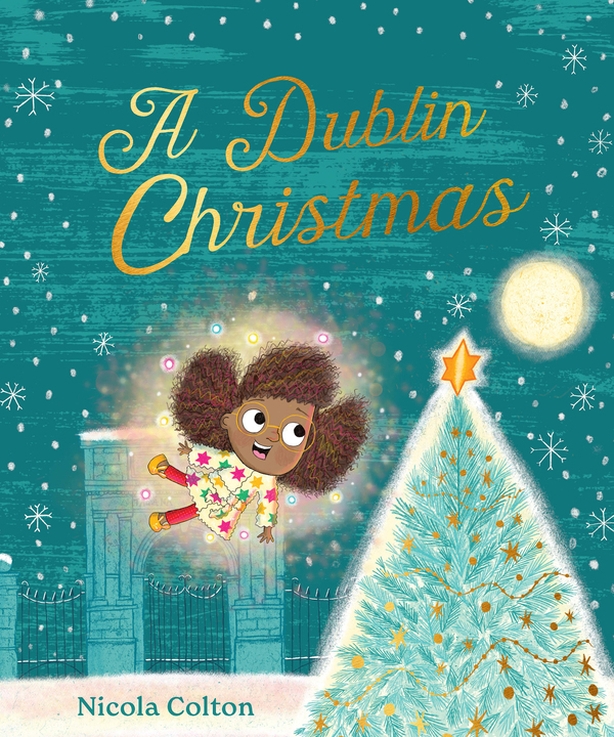 A Dublin Christmas by Nicola Colton, Gill Books, €14.99 ISBN 9780717190843
Best-selling Irish author and illustrator Nicola Colton is back with another charming and magical story. Fans of A Dublin Fairytale and the entertaining Jaspur & Scruff series will love her latest picturebook, A Dublin Christmas.
Follow Orla as she sets out on an incredible journey through Dublin with her fairy friends; 'Together, they floated up to Grafton Street. As they passed, Christmas lights turned on above them.' Nicola's lively illustrations add excitement and awe to this warm, festive story. An enjoyable tale to brighten up a dark winter day. Ages 2-5.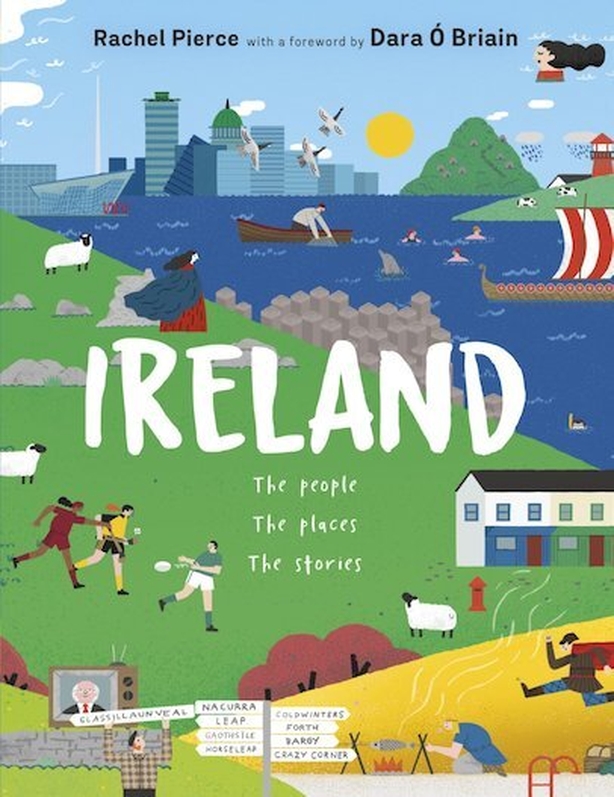 Ireland: The People, The Places, The Stories by Rachel Pierce, Scholastic, £12.99, ISBN 9780702302411
Step into beautiful Ireland, vibrant and brimming with life. From mountaintops right down to a maze of underground tunnels and caves, discover it all in Ireland: The People, The Places, The Stories by Rachel Pierce.
The range of artwork by ten talented artists is captivating: Graham Corcoran, Alan Dunne, Linda Fahrlin, Jennifer Farley, Brian Fitzgerald, Lydia Hughes, Ashling Lindsay, Conor Nolan, Diarmuid Ó Catháin and Donough O'Malley. Travel through Ireland from its early years to the present day, with fun, facts and excitement leaping from each page as you go. A must read for all the family. Age 6+