Fleadh Cheoil 2022 is coming home to Mullingar, running from 31 July to 7 August, and there will be music on the streets and in venues to keep your feet tapping all week!
It's hosted by the Mullingar Comhaltas Branch and they are expecting 500,000 people to attend. So, here's a question - are YOU coming to the Fleadh?
RTÉ has partnered with Fleadh Cheoil na hÉireann and Comhaltas as the official media partner to support Ireland's largest celebration of traditional music, culture, song and dance. Check out the RTÉ promo up top to get you in the mood!
Of course, there are some serious musicians coming to town to compete, but the guys at the Fleadh want you all to know about some fun events where you can just give it a go and have a dance in the street!
The Youth Sessions
Running from Monday to Friday at 11am to noon each day, experienced musicians will lead the young musicians in a big trad sess. Join Tom Flood, Enda Seery, John Byrne and Karen Gavagan as they play away for the young people to follow.
The sessions take place in the beautiful surroundings of The Tranquility Garden beside Áras an Mhuilinn, Mullingar. Just walk up and join in!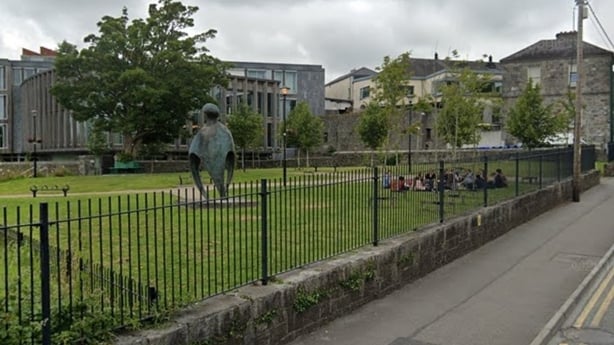 Give It A Go!
Head along to the The Instruments Tryout on Thursday, 12pm to 5pm at the Old Library Building, Church Avenue in Mullingar.
Young people (and grown-ups too) can come along to try out various traditional Irish instruments. There will be everything from uileann pipes, guitar, mandolin, fiddle and bodhrán to pick up and play.
And, there will be demonstrations from top class musicians to see how far you can take your new favourite instrument.
This event will be in association with Na Píobairí Uillann and Music Genaration Offaly/ Westmeath and all are welcome with no booking.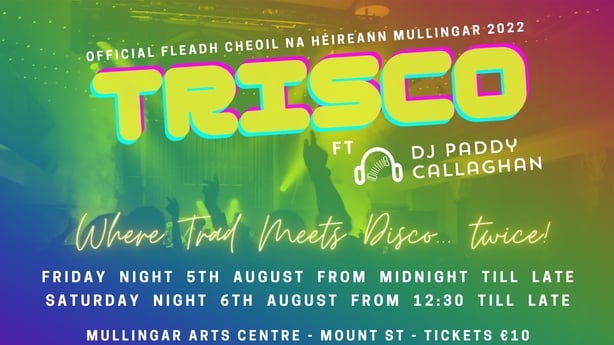 What's a Trisco?!
The Trad Discos (Trisco) are firm Fleadh favourites with the younger age groups. DJ Paddy Callaghan will mix traditional Irish music with a range of other beats and sounds. These will take place till late in Mullingar Arts Centre.
Not everything is open to the public but we want to say well done to the young musicians from County Westmeath Comhaltas branches who are visiting nursing homes in Mullingar on Tuesday and Thursday afternoon to provide lively entertainment for the residents.
The official site will have tickets soon...
Click here to see all the events!
Keep an eye on RTÉ Social Media over the next week for updates and click here to find out more about our coverage of this amazing event!