We're right in the middle of #BiodiversityWeek 2022, held each May to encourage all of us to get out in nature, celebrate it and learn how to make space for it in our own communities.

And, this Friday, 20 May is World Bee Day! So, Ecolution decided to celebrate both in style.
Biodiversity covers so much it's hard to know where to start. Because biodiversity is life! Every living thing in a particular area. From an oak tree higher than your house, to microbes living in the soil beneath its roots. Animals, plants, fungi. All of them are the building blocks of our natural world.

So, let's stick with the idea of blocks a bit longer. Did you ever play jenga? When you're setting it up you carefully lay the blocks in a strong pattern to build a tower. And then, you start to play. You start sliding out blocks. Every time you slide another block out the tower gets more and more fragile. The blocks left behind, more and more precarious. Until...eventually...with one last block removed, it teeters on the brink...and then the whole tower comes tumbling down.
Well, let's apply that to the natural world. The living things are the blocks and they've been built over millions of years. Built into ecosystems, interconnected towers of natural strength where every species, every organism works together to maintain balance and support life. So what might happen if we start to remove some of these blocks?
Much like our tower, things could start to fall apart. Ecosystems are so complex. And insect life is as central to a strong structure as an otter or squirrel.

But the world's insect population is in crisis. Biodiversity Ireland wrote recently about international research that found 41% of the insect species studied were in decline.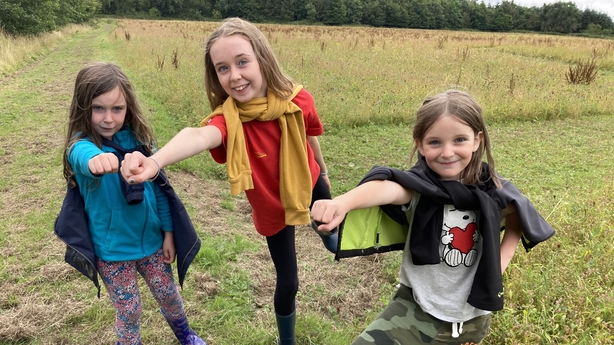 About 1 million insect types have been catalogued over the years. But it's estimated that there are almost 5 million more yet to be discovered. If only we have the time to do so before they disappear.
The world that we've built sometimes isn't the best home for insects, even if they were once described as "the little things that run the world." But what if we took more notice and gave them the credit they're due?
Today, we send intrepid explorers Sadhbh and Rosa to The Bee Sanctuary of Ireland to be insect superheroes. Host Meadow leads them on a biodiversity adventure with her mum Claire Louise and dad, Paul to see what happens for all creatures great and small when nature is allowed to take its course.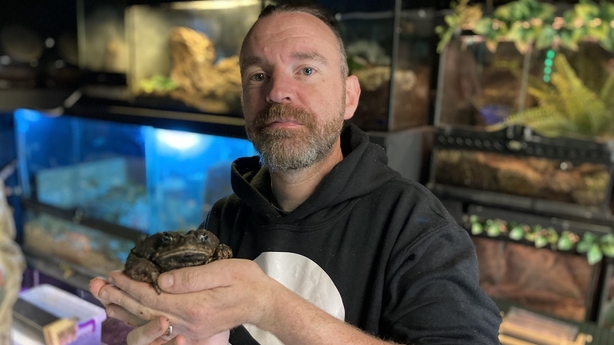 And we stay in Wicklow to venture into the Critter Shed with Collie Ennis to talk insects, habitat and survival. Plus, our brain trust discuss bugs and more and we see what the Garden Committee of St Anne's, Navan did for tiny beasts in the corner of a field at the WRI Wildlife Hospital.
Ecolution goes out at 7pm every Wednesday on RTÉjr Radio or listen to the podcast on all platforms.
Click here to subscribe on RTÉjr Radio!

Get involved with Biodiversity Week 2022!

From cities to farms, there are events all month long to help investigate and celebrate the biodiversity of Ireland.
One easy exercise that we can all do easily is help the All-Ireland Pollinator Plan by keeping count of how many insects we can see around us by conducting a FIT count.

To conduct a Flower-Insect Timed Count. Just choose a patch of flowers to watch for 10 minutes and count how many insects visit. It's a seriously useful tool for children, community groups and others to measure change in their local biodiversity.
Plus there's now a free app that helps you count and submit your findings all in one go. You can find it HERE!
When we pay attention to all the layers of our ecosystem, and understand how one affects the other; when we do all that we can to encourage that biodiversity, it pays off.
Click here to find out how to be a citizen scientist!!