It's time for another Mothertongues. The RTÉjr Radio show where we look at different languages and cultures from all around the world with Irish families.
Here, we say hello to Niko and Mia who were born in Dublin and they have dual Finnish and Irish citizenship.
Press play above now to listen or tune in to RTÉjr Radio at 7.15pm this evening!
Their dad, Ben, is from Dublin, and the kids love having the Irish side of the family nearby.
Niko and Mia's mum Linda is from Finland. She moved to Dublin in 2015 after having lived in Brussels where she met Ben. The Finnish side of the family live mainly in Helsinki and Turku in the south of Finland.
Linda, Ben, Niko and Mia fly over to visit family during holidays, but they have travelled less frequently than they would have liked to in the last two years because of Covid-19.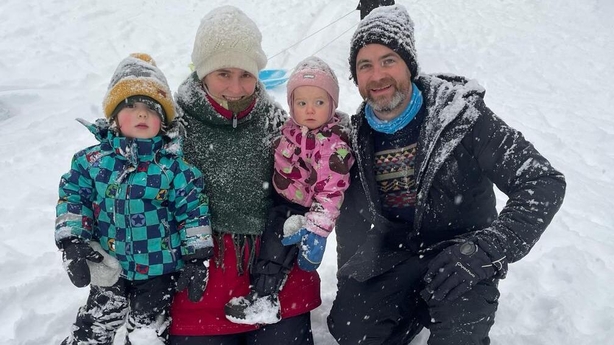 This summer the kids will finally get to visit the family's wooden summer cottage built by Niko and Mia's great-grandad by the sea in Hanko, the southernmost tip of Finland.
Once a month, the family attend Suomi-kerho, the Finnish club in Dublin, a playgroup for Finnish children, their guardians and others interested in activities for children in Finnish. The initiative is supported by the Finnish Ministry of Education and Culture.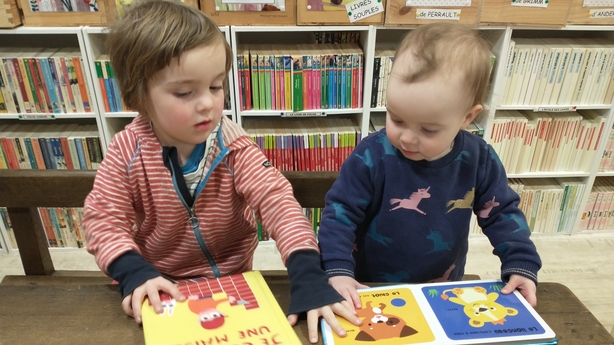 Niko is full of questions about how you say this or that in English or in Finnish. He knows his favourite bedtime stories by heart and he sometimes retells parts of them to his little sister who happily copies and repeats the funny words and sounds.
Click here to subscribe and listen to all the podcasts!
If your family, or your school would like to share ways in which you make language a part of your day, why not get in touch? Email junior@rte.ie.
Full details on how to take part are HERE!
Thanks so much to all the families who have taken part so far and to everyone at mothertongues.ie for helping connect the dots. They do amazing work and this is only a small addition to the help they give multilingual families across the country.