The Mothertongues podcast will return with a new series in 2022 but we need your help to make it even better.
Since it began, the podcast for kids and schools has worked hard to hear from families across Ireland speaking multiple languages.
From Irish to Xhosa, Italian to Arabic, Japanese to Dutch and lots more besides. We've helped families share their culture and lives, along with some useful words and phrases in their parent tongue to show that, having a second language is a bridge and not a barrier to communication.
But there are hundreds of languages we haven't included yet! And we're keen to, one day, include every language currently being spoken by families in Ireland.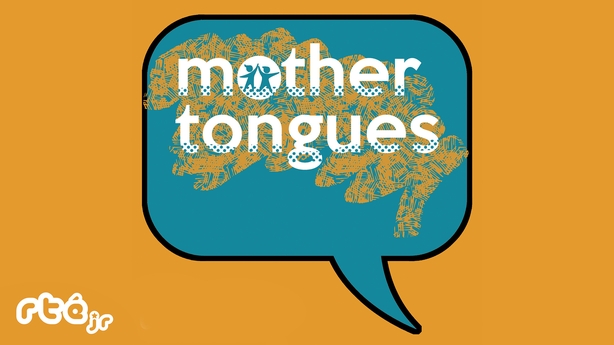 This list is in no way inclusive but just from a recent survey we know that all of these languages below are used daily by people in Ireland.
Armenian, Farsi, Danish, Finnish, Swahili, Cant, Urdu, Tagalog, Marathi, Lithuanian, Estonian, Croatian, Korean, Yoruba, Bulgarian, Creole.
NB: We are open to ALL suggestions so it's not just the ones listed above.
The quest has begun to find new people and new languages and cultures to celebrate!
If you're a family, with kids under the age of 12 who speaks any of these languages (or any other we have yet to cover) and you'd like to be a part of the podcast, please email junior@rte.ie.
And, if you're unsure whether we've already included the language you speak or just want to listen to the kind of thing we do, all 25 episodes so far are here for you - Mothertongues Podcasts
And you can read all the articles HERE!
So get in touch! And if you have an interesting approach or idea you'd like to cover, we'd love to hear from you too.
Thanks so much to all the families who have taken part so far and to everyone at mothertongues.ie for helping connect the dots.
They do amazing work and this is only a small addition to the help they give multilingual families across the country.