The Imagination Machine is here on RTÉjr and RTÉ Player! Let's meet the main characters!!
Click here to watch the box set now on RTÉ Player!
The really cool thing about the show, apart from the fact a magic cardboard box can bring kids anywhere and anytime in the works, is that it was all made by a family!
The characters Ella, Blaze and Lucy are in fact real life brother and sisters - Matilda, Ralph, and Penelope Kenny.
Their Mum, artist Isobel Henihan, was in charge of costumes and set design while their Dad, filmmaker Ian Benjamin Kenny, is the creator and Director of the show. He even made the producing the majority of the CGI himself.
And if that wasn't enough the green screen special effects shots were all filmed in the kids' very own school!
It's time to meet the gang...
Ella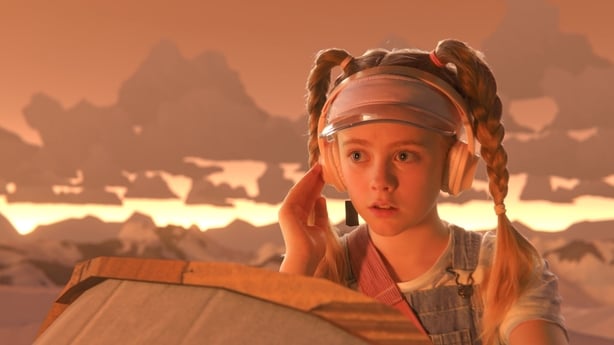 She's 10 is the eldest of the trio. She's cool. She's calm. She likes wild hairstyles....Oh and she loves going on adventures with her bro Blaze and little sis Lucy! An intelligent, imaginative, budding young historian with an insatiable thirst for knowledge Ella is a born leader and is usually cool under pressure.

Blaze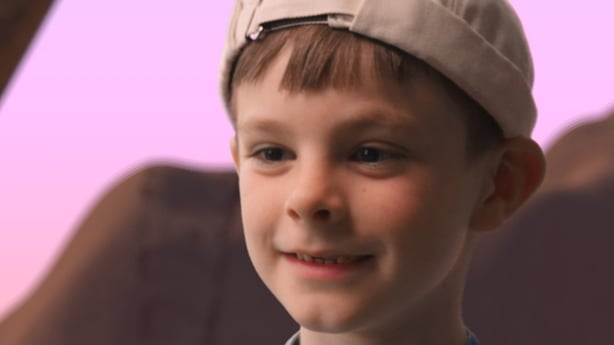 He is a fun loving 8 year old who likes to ask questions, ALOT of big questions. What's the deepest part of the ocean? What's the tallest thing on earth? How did the Vikings navigate the seas? Is moondust really real and does it really help you fall asleep??!
Being the only boy stuck in the middle of two girls isn't always easy but Blaze is sure to look out for his sisters no matter what.
Lucy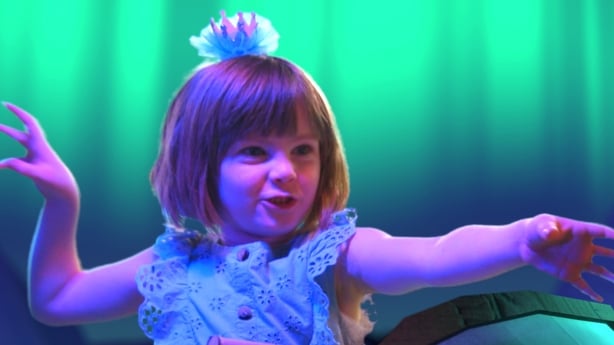 What you see: A sweet, *cute, cuddly little girl who somehow never seems to be wearing matching socks. DON'T. BE. FOOLED. Lucy is a stealthy, highly skilled pro racing driver who, no matter what the vehicle, will stop at nothing to get her bro and sis to their next destination, unscathed and in record time!

*Also, extremely cute and happens to find matching socks boring.

This 5 year old bundle of joy is big hearted and always up for some fun. A tough cookie, she brings a lot of big laughs for someone so small.
Dr Dotty and Mr Fluffy Pants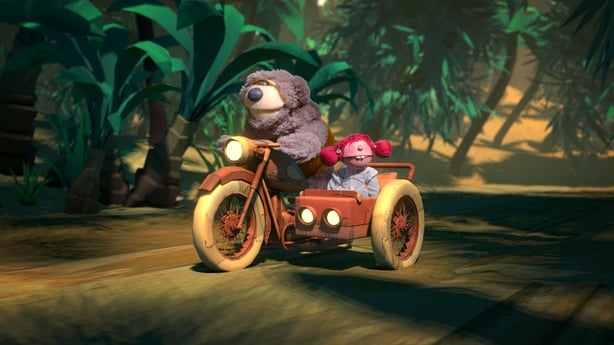 Dr Dotty is more than just a dolly, she is a dolly who wants it all, especially Ella's encyclopedia. Cute looks coupled with a killer instinct, she will do everything in her power to get the book from the children.

Mr Fluffy Pants is a loveable, cuddly Teddy Bear who is completely loyal to Dr Dotty and will do anything to help her no matter how crazy her demands. He is not the brightest stuffed animal in the playroom, but he is always trying to better himself with new hobbies and interests - horticulture, baking, knitting, to name but a few.
Watch it all now on RTÉ Player HERE!!