Monday, 21 February is International Mother Languages Day and we wanted to mark it in a special way on the Mothertongues podcast. So we went to school!
Philip McCarthy, a fourth class teacher at Our Mother of Divine Grace in Finglas, invited us into the classroom to meet the children and see how they make every day one that celebrates their Mothertongues.
Tune in to RTÉjr Radio this evening, press play above or subscribe to the podcast now here!
From shouting present in their parent language, to games inside and out. There were 14 different languages spoken in the one day we visited so we couldn't ask for a better example.
In the next four episodes we'll share games that you can use in your classroom to make the most of all the languages spoken there in a way that's fun.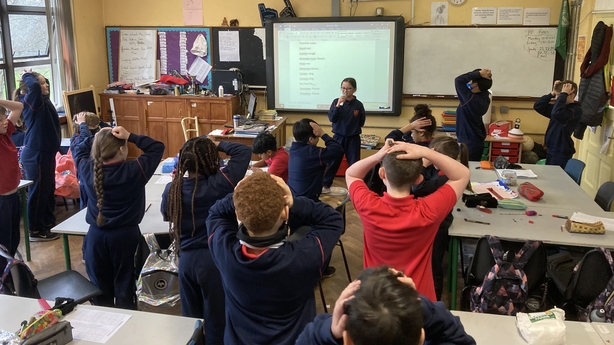 Firstly, Baramu, a word matching game you can play in the school playground. Baramu is the yoruba word for "Match".
Next, it's Teacher Says a variation on Simon says but with an opportunity to add lots of vocabulary from all the languages spoken in class.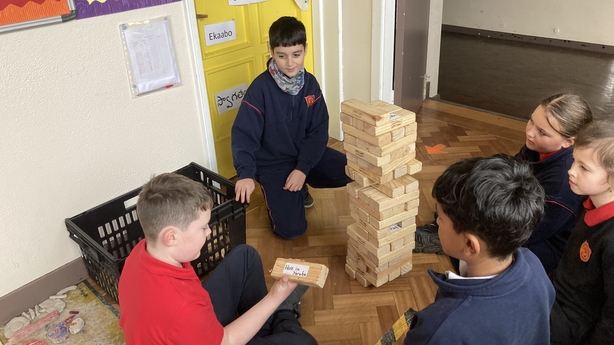 Then, giant Jenga. The game we all know and love but now with added opportunities to share some new words.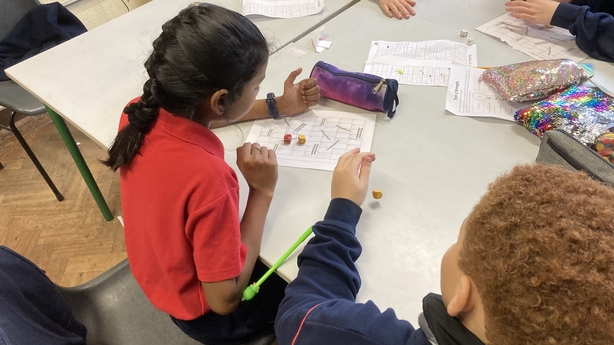 And finally, Snakes and Ladders, with a twist.
Do you have any games you'd like to share with other students? Why not email junior@rte.ie to share how you got on with these games or tell us about ones you've invented?
Click here to listen to all the podcasts!
Full details on how to take part are HERE!
And you can read ALL the articles from Series 1 HERE and Series 2 HERE!!
Thanks so much to all the families who have taken part so far and to everyone at mothertongues.ie for helping connect the dots. They do amazing work and this is only a small addition to the help they give multilingual families across the country.