It's time to celebrate the Lunar New Year. This year the first year of February marked the bginning of the Year of the Tiger and our friends at the Dublin Lunar New Year festival are here with some great events and activities for you to try!
To celebrate the Year of the Tiger, Dublin Lunar New Year will run until Sunday, 6 February with a wide range of events for the whole family to enjoy, many of which are free!
There are lots of interactive events for all ages to enjoy, from K-Pop dance tutorials and storytelling workshops, to learning about the colourful Taiwanese Third Prince. Kids can also get stuck into some tiger-themed arts and crafts workshops or learn about the City's resident Amur tigers at Dublin Zoo!
You can check out our full list of events here.
And find out more about the celebration here.
Taiwanese Third Prince
Join us and the Dublin School of Mandarin Chinese for a special online performance of the Third Prince. An important symbol of Taiwan's cultural diversity, the Third Prince was originally a deity in Indian Buddhism and later became an important idol within Daoism.
The Third Prince is known for his bright costumes and dynamic dances, which integrate the old cultural traditions of Taiwan with new and emerging trends such as electronic dance music. His widespread popularity can be attributed to his rebellious personality and his very cute appearance that is influenced by Japanese comic culture! This blend of influences reflects Taiwan's diverse culture of the past 400 years.
Amur Tigers at Dublin Zoo (9-12 Years)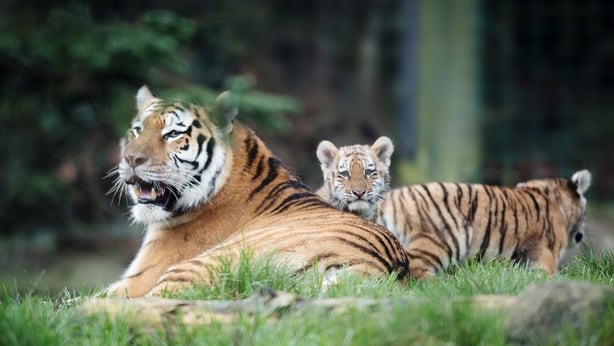 From their sharp teeth and long claws to their unique striped pattern, there is a lot to learn about Amur tigers, the world's largest cat! Join us virtually at Dublin Zoo to celebrate the Year of the Tiger by taking a journey into the world of the Amur tiger. Find out about the amazing adaptations that help Amur tigers survive and thrive in their environment, what we can do to help protect them, and their important connection to the Lunar New Year.
This is a free event but booking is required - Click here!
Please note: live animals will not appear on screen.
Cantonese Lion Dancing and Korean Percussionist Celebration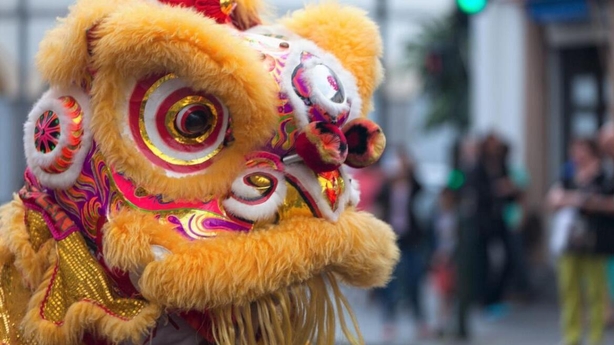 Join us on Saturday, 5 February for a vibrant family-friendly celebration for Dublin Lunar New Year. With traditional Cantonese lion dancers and Korean samul nori percussionists, this colourful performance is a celebration of the growing Asian community here in Dublin to mark the festive lunar period.
The first performance will be at Herbert Park at 12pm. The second performance will take place on Henry Street at 1:20pm.
Click here for all the details!
Cantonese Lion Dancing
The Cantonese Lion dance (舞獅) originated in Guangdong. The lion has a single horn and is associated with the legend of a mythical monster called Nian. Its head is traditionally constructed using papier-mâché over a bamboo frame covered with gauze, then painted and decorated with fur.
The lion dance is performed by mimicking a lion's movements to bring good luck and fortune. It is normally operated by two dancers, one of whom manipulates the head while the other forms the rear end of the lion.
Cantonese lion dance fundamental movements can be found in Chinese martial arts, and it is commonly performed to a vigorous drum beat.
The performers at this event are from Flower City Dragon and Lion Dance Association.
Samul Nori
Samul nori (사물놀이) is a genre of percussion music that originated in Korea. The word samul means "four objects", while nori means "play". Samul nori is performed with four traditional Korean musical instruments called pungmul.
These are Kkwaenggwari (꽹과리), a small gong; Jing (징), a larger gong; Janggu (장구), an hourglass-shaped drum; and Buk (북), a barrel drum similar to the bass drum. Samul nori's roots are in Pungmul nori (풍물놀이), meaning "playing Korean traditional percussion instruments", which is a Korean folk genre comprising music, acrobatics, folk dance, and rituals. Samul nori was traditionally performed in rice-farming villages in order to ensure and to celebrate good harvests.
Until modern times, nine-tenths of Korea's people were employed in agricultural work, and this genre defined Korean music. The performers at this event are staff and students from Korean School Dublin.
K-Pop Dance Tutorials with the Savage Family Dance Crew
Join world K-Pop champion, Sodem Solana and the Savage Family Dance Crew to learn some fierce moves for Year of the Tiger! Taking the world by storm, K-Pop or Korean popular music, includes many different musical elements and genres under its umbrella. Along with Korean pop, it can also include Korean rock music, hip hop, and electronic music.
The K-Pop we know and love today originated in the 1990's but its roots go back as early as the 1950's. Bands such as Blackpink and BTS are just two of Korea's many bands that have shot to international success. Do you remember Psy's Gangnam Style from 2012?
This K-Pop anthem quite literally broke the internet when it exceeded YouTube's view limit, prompting the site to upgrade its counter. Sodem Solana, Dublin native and winner of the Grand Prize at the 2019 K-Pop World Festival in Changwon, South Korea is the leader of the Savage Family Dance Crew.
Performing in front of over 30,000 in 2019 and beating over 6,400 other contestants from around the world, Sodem's win was an incredible achievement. Join in the fun this Lunar New Year and follow Sodem and his crew members with a variety of dance tutorials.
Click here to watch all the tutorials!
MoLI Storytelling Workshop: The Gruffalo (0-4 Years)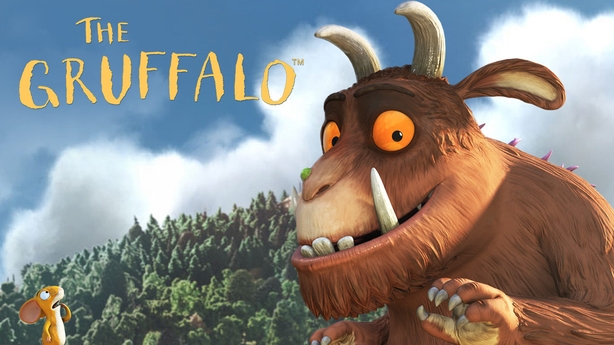 Inspired by a Chinese folktale, How the Fox Stole the Tiger's Power ( 狐假虎威 ), The Gruffalo is a beloved children's story all over the world. Join Mandarin teacher, Evan Furlong, and artist, Heather Gray, for a bilingual storytelling of this incredible tiger's tale! Colour in some characters from the story while you listen. No prior knowledge of Mandarin or English is necessary. All materials are provided.

Booking Required - so please click here!
MoLI Storytelling Workshop: The Mouse Bride (4-10 Years)
Journey into the world of The Mouse Bride ( 老鼠娶亲 ) for a bilingual storytelling and art workshop in Mandarin and English. Join Evan Furlong and Heather Gray to delve into this Taiwanese folktale, then create your own cast of mice and act out their story! We will be using scissors, card, tape and markers to create our characters. All materials are provided.
Click here to book your place!
Thanks to Dublin Lunar New Year for sharing all the great fun and events with us.
Click here to visit their official site Dublin Lunar New Year 2022 | Celebrating Year of the Tiger 2022.