The first day of February marked the Lunar New Year and our friends at Dublin Lunar New Year are here to tell us more about the festival and how it can help build a greater Asian-Irish friendship in Ireland with loads of fun events.
First, let's find out a bit more about why this is such an important time of the year...
What is the Lunar New Year?
Lunar New Year is always celebrated on the second new moon after the winter solstice. The years are represented by 12 zodiac animals that rotate through 12-year periods: rat, buffalo, tiger, cat, dragon, snake, horse, goat, monkey, rooster, dog, and pig.
There are a variety of countries that celebrate the Lunar New Year, such as China, Korea, Vietnam, Mongolia, Singapore, Malaysia, Indonesia, Thailand and Brunei. It is common to see the zodiac animals across many of the cultures that observe the holiday. In China, the Lunar New Year is called the Spring Festival. In Korea, it is called Seollal and in Vietnam it is called Tết.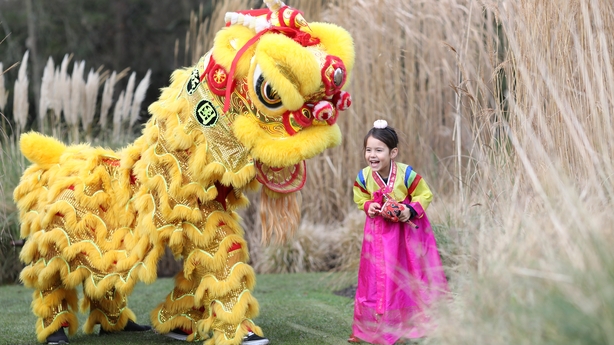 How is it celebrated in Dublin?
Since 2008, the Lunar New Year has been celebrated in Dublin with a festival of arts culture and exchange called Dublin Lunar New Year.
The 2022 festival will run until Sunday, 6 February with a wide range of events for the whole family to enjoy, many of which are free! Lunar New Year 2022 is the Year of the Tiger, starting from 1 February 2022 and ending on 21 January 2023.
Last year was the Year of the Ox and next year will welcome the Year of the Rabbit. Like their eponymous zodiac animal, people born in the Year of the Tiger are thought to be vigorous and ambitious, daring and courageous, enthusiastic and generous.
They are also self-confident with a sense of justice and a commitment to help others for the greater good. In China, some lucky things for Tigers are the numbers 1, 3 and 7. The colours blue and green and the plum blossom flower.
The mighty tiger can be found in a range of habitats around the world. From rainforests and grasslands, to savannas and swamps. We even have some tigers right here in Dublin! You can join in on Saturday, 5 February to learn more about the Amur Tiger and Dublin Zoo's conservation project.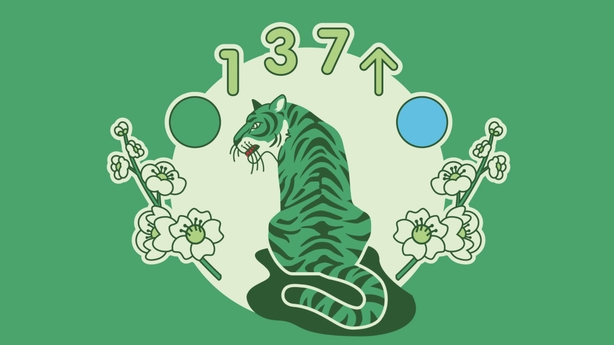 See below to learn how to wish someone a Happy Year of the Tiger in four Asian languages.
虎年快乐! (Mandarin)
호랑이해에 복 많이 받으세요! (Korean)
Chúc Mừng Tết Nhâm Dần! (Vietnamese)
Ирж буй Бар жилийн мэнд хүргэе! (Mongolian)
Lunar New Year Traditions
The Lunar New Year is a time for family. Families come together to celebrate by cleaning and decorating the house, eating lots of tasty Lunar New Year dishes and visiting relatives, such as grandparents who often give presents of money to their grandchildren.
Go to Dublin Lunar New Year for all the information or email info@dublinlunarnewyear.ie with specific queries.
RTÉ are proud to be supporting this festival with RTÉ Supporting the Arts.