South African politician Jan Smuts was an unlikely part of the Truce negotiations. Ciarán Reilly explains his role - and why de Valera never forgave him.
In the summer of 1921 two emissaries, Patrick John Little and Colonel Maurice Moore, were sent to South Africa on behalf of Dáil Eireann. With different objectives, both were successful in forcing the 'Irish Question' into South African politics and thus providing the context for which the country's prime minister significantly contributed to the concluding phase of the Irish War of Independence.
Writing in August 1921, Moore was fulsome in his praise for the role which Jan Christian Smuts (1870-1950) played. That Smuts and South Africa played a significant role in the Irish War of Independence is somewhat surprising, for, as Donal McCracken notes, the Irish in that country were only ever 'a minority within a minority'.
Yet the two emissaries in 1921 found flourishing Irish associations and even where 'only a few Irishmen were in a village...they would be bossing the whole place'.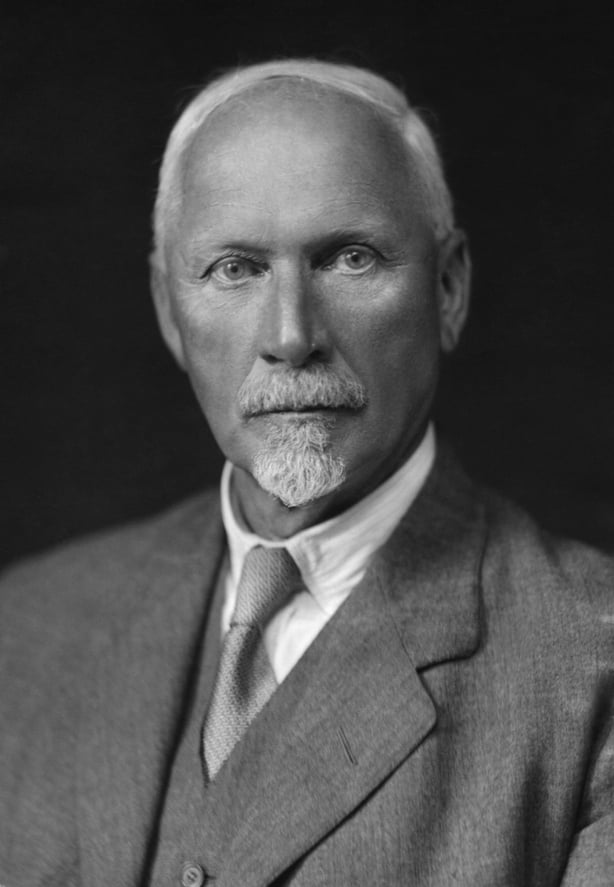 Cultivating support
As far back as the 1880s, Irish nationalists had seen the opportunity for cultivating support in South Africa, and in the aftermath of the Second Anglo-Boer War (1899-1902), these contacts were further exploited.
Irish nationalists also corresponded with influential figures within the South African parliament including the Wexford-born John Joseph Byron (1863-1930), who for twenty years was a member of parliament; Meath-born Sir Thomas Smartt (1858-1929), founder and leader of the Unionist Party, and J.F Hurley, private secretary to J.B.M. Hertzog (1866-1942), Prime Minister of South Africa from 1924-39.
Arriving in Cape Town in 1921, Moore made the most of these connections. His mission was twofold. He was to seek a meeting with Smuts and encourage him to raise the 'Irish Question' at the Imperial Conference in London in June, while he was also instructed to meet with Smuts' political opponents and urge them to lend support.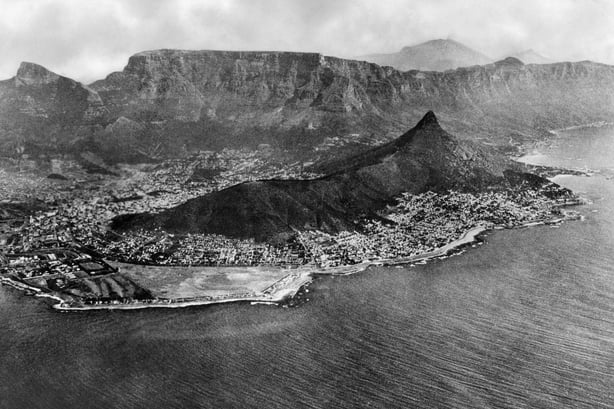 Patrick Little arrived in South Africa in May and was instructed to tour the country, raise support amongst the Irish diaspora and fundraise. Little's whirlwind tour was a noted success. He found flourishing branches of the Irish Republican Association of South Africa (IRASA) and was met by receptive audiences when he spoke at more than thirty-six locations in less than six weeks.
At Pretoria he was hosted by Eamon Burgess, brother of Cathal Brugha. Throughout the country Little's lectures also generated considerable interest outside the Irish population and nearing the end of his tour, he spoke at Malmesbury, Smuts' hometown.
Here, Little used the forthcoming Imperial Conference as the pretext to provoke the South African premier, denouncing Smuts' proposal that partition was a viable solution for Ireland.
Wining and dining
Moving somewhat more discreetly, Colonel Moore ingratiated himself within the political elite and dined with several members of the Legislative Assembly. Moore was also successful in gaining the support of some Dutch Republicans, in particular Dr Visser, who raised the Irish question with Smuts.
In advance of the Imperial Conference in London de Valera was delighted that the lines of communication with Smuts had been opened up. Moore was confident that Smuts could be trusted to do his best for Ireland.
Accompanied to London by the aforementioned Smartt, Smuts played an important role in the conference proceedings. His involvement in Irish affairs had begun as early as 1918 when he was made a member of the first British Cabinet Committee on Ireland.
By this time he had also established personal contact with a number of Irishmen, including Tom Casement, brother of Roger Casement, with whom he shared a keen interest in mountaineering and hill-walking. However, it was in September 1920 that Smuts first took decisive action in relation to Ireland.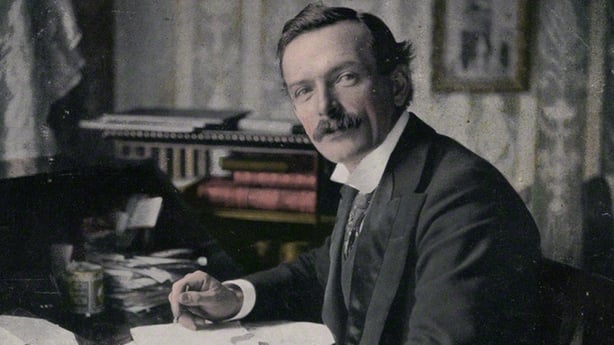 Smuts takes action
He urged Lord George to publicly propose that the Irish leadership should call a truce and appeal to the Prime Minister's conference. Although not willing to publicly embarrass Lloyd George, Smuts assured him that the 'constant' appeals which he received from the IRASA would provide the context for doing so. Although nothing came of his interjection, by June 1921, Smuts was firmly tied to the Irish question.
The Irish representatives waited to see how their British counterparts intended playing their South African card. A delegation of the Irish Women's Franchise League (IWFL), led by Hannah Sheehy Skeffington (1877-1946), went to London in an attempt to impress upon Smuts the importance of the Irish situation.
The fact that they did so in a public manner threatened to destabilise the negotiations before they had begun. Smuts refused to meet the IWFL delegation but was willing to meet Sheehy Skeffington personally, although this offer was declined.
Instead, communication was directed through Tom Casement. Throughout the month of June the conversation between Casement and Smuts continued, with the former stating that he was 'enthusiastic with these chats'.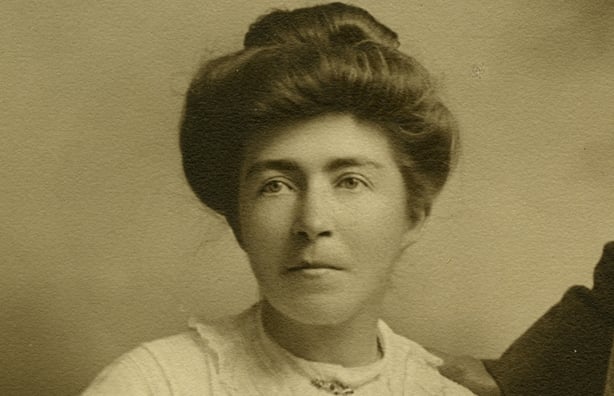 If negotiations appeared to be floundering elsewhere and with the war still raging, Smuts' involvement in the opening of the new Northern Ireland parliament in June accelerated events. Taking a personal involvement in the King George V's speech at the opening of the new parliament in Belfast on 22 June 1921, Smuts persuaded the monarch to offer a hand of reconciliation in his speech.
'We argued most fiercely...'
In early July, and with the full backing of the king, Smuts took a break from the Imperial Conference and travelled to Dublin incognito. A hastily arranged meeting was held with de Valera and other members of the Dáil; Smuts later confided his unhappiness that Michael Collins was not in attendance. He wrote:
'We argued most fiercely all the morning, all afternoon until late in the night and the men I found most difficult to convince were de Valera and Childers'.
Smuts was said to have irked de Valera with some of his responses to Irish demands; at one stage he turned to de Valera and asked outright what he hoped to achieve by a truce, to which the President of the Dáil replied, 'a Republic'.
Outlining the problems that the republic had created in the Transvaal, Smuts queried: 'Do you really think that the British people are ever likely to agree to such a Republic?' Concluding the conversation Smuts declared: 'as a friend I cannot advise you too strongly against a republic. Ask what you want, but not a republic'.
While both parties realised that the issue of Ulster was paramount to a peace settlement, de Valera argued that 'unless Ulster will come in no further progress can be made'. Later, back in London, Smuts gave his opinion on the question of Ulster:
My strong advice to you is to leave Ulster alone for the present. I know how repugnant such a solution must be to all Irish patriots...But the wise man, while fighting for his ideal to the uttermost, learns also to bow to the inevitable. And a humble acceptance of the facts is often the only way of finally overcoming them.
'I have brought both mules to the water...'
As time would show, de Valera did not think kindly of Smuts and his observations. However, before leaving Southampton on his return to South Africa, Smuts wrote to King George V, happy in the knowledge that
'I have brought both mules to the water...I have pushed their heads right into the trough; but the drinking is their own affair'.
His role did not end there, however. A leaked document to the press outlining his correspondence with de Valera caused considerable controversy in Ireland. Smuts always maintained that he had not leaked the letter to the press but with it, his direct involvement in the Irish question effectively ended.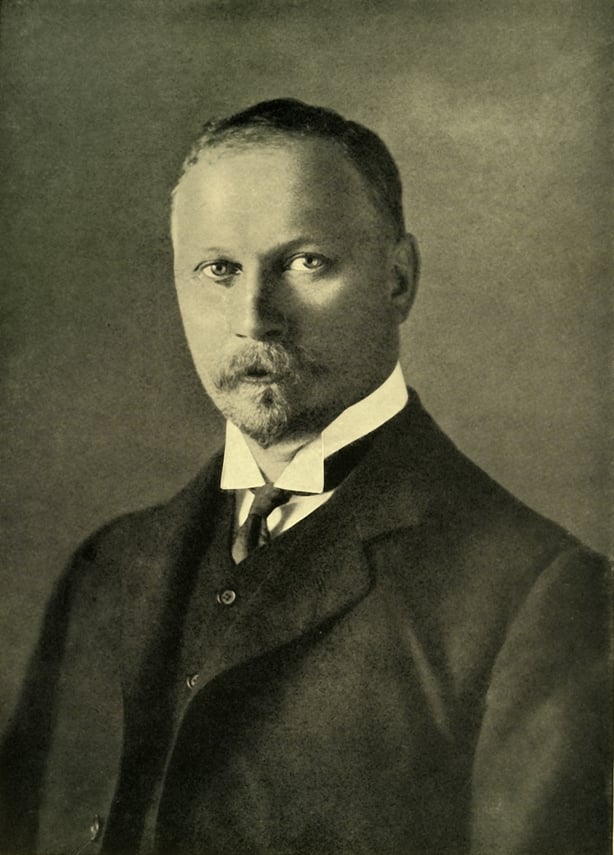 Within days of the signing of the Anglo-Irish Treaty in December 1921, Lloyd George sent a telegram to Smuts thanking him for the part he had played in the negotiations:
'You knew the difficulty as well as any of us and we look back with gratitude upon your counsel and cooperation at a difficult moment. None could render help so effectively as you and we shall always associate your name with our success.'
His role in the negotiations was important enough for an early biographer to devote a whole chapter of her book to the subject. Despite this, Smuts' role in the peace talks has been somewhat overlooked.
This may have been largely of de Valera's making, for as late as 1960, he wrote to Department of Foreign Affairs officials to clarify Smuts' involvement in the pre-treaty negotiations. According to some commentators, de Valera was incensed by Smuts' comments in Ireland in 1946 when he made no mention of the Sinn Fein leader's involvement in the peace negotiations, instead saving all the praise for Arthur Griffith.
Five years later, during the visit to Dublin of Dr A. L. Geyer, the South African High Commissioner to London, de Valera argued that Smuts had been responsible for the British rejection of his proposals in the summer of 1921. As Nicholas Mansergh would later write, 'de Valera never forgave Smuts'.
Dr Ciarán Reilly is an historian of nineteenth & twentieth century Irish history based at Maynooth University.
.