On 1 June 1919, Éamon de Valera, leader of Sinn Féin and President of Dáil Éireann, left his home in Greystones on the first part of an epic journey that would take him back to the country of his birth: the United States.
It might seem an odd destination, given the work to be done at home as the Dáil tried to establish itself and violence was on the rise, but at the time his journey seemed to make perfect sense. America was a vital source of the means to secure independence – money, political support, and, above all, publicity.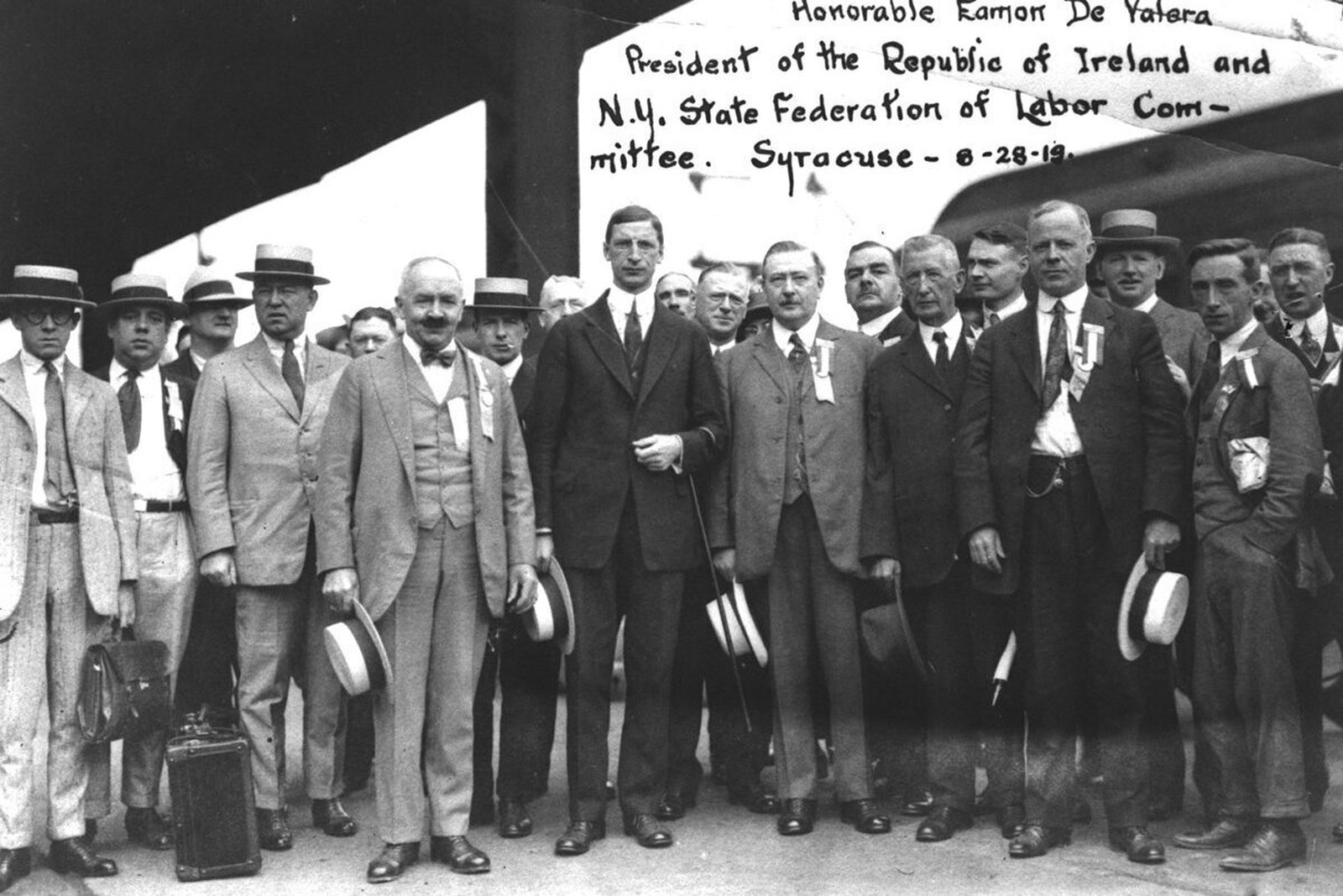 De Valera had been talking of going to America for months, starting in the days after he broke out of Lincoln Jail in February, while hiding in a safe house in Manchester. He was persuaded to return to Dublin first, but was then smuggled back across the Irish Sea to await passage to the United States. This plan was cancelled after the British released the remaining Irish prisoners, which allowed de Valera to appear in public again.
At the Sinn Féin ard-fheis in April, he urged President Woodrow Wilson to stand by the principle of national self-determination he had raised during the war, adding that he was 'very near to being an American himself', and that if he had gone to America, he 'would have gone not to the Irish people, but to the Americans themselves'. 
In other words, if Wilson wouldn't play ball at the Paris peace conference by opening the door to Irish independence, then de Valera would go to America, to appeal directly to the American people for their support.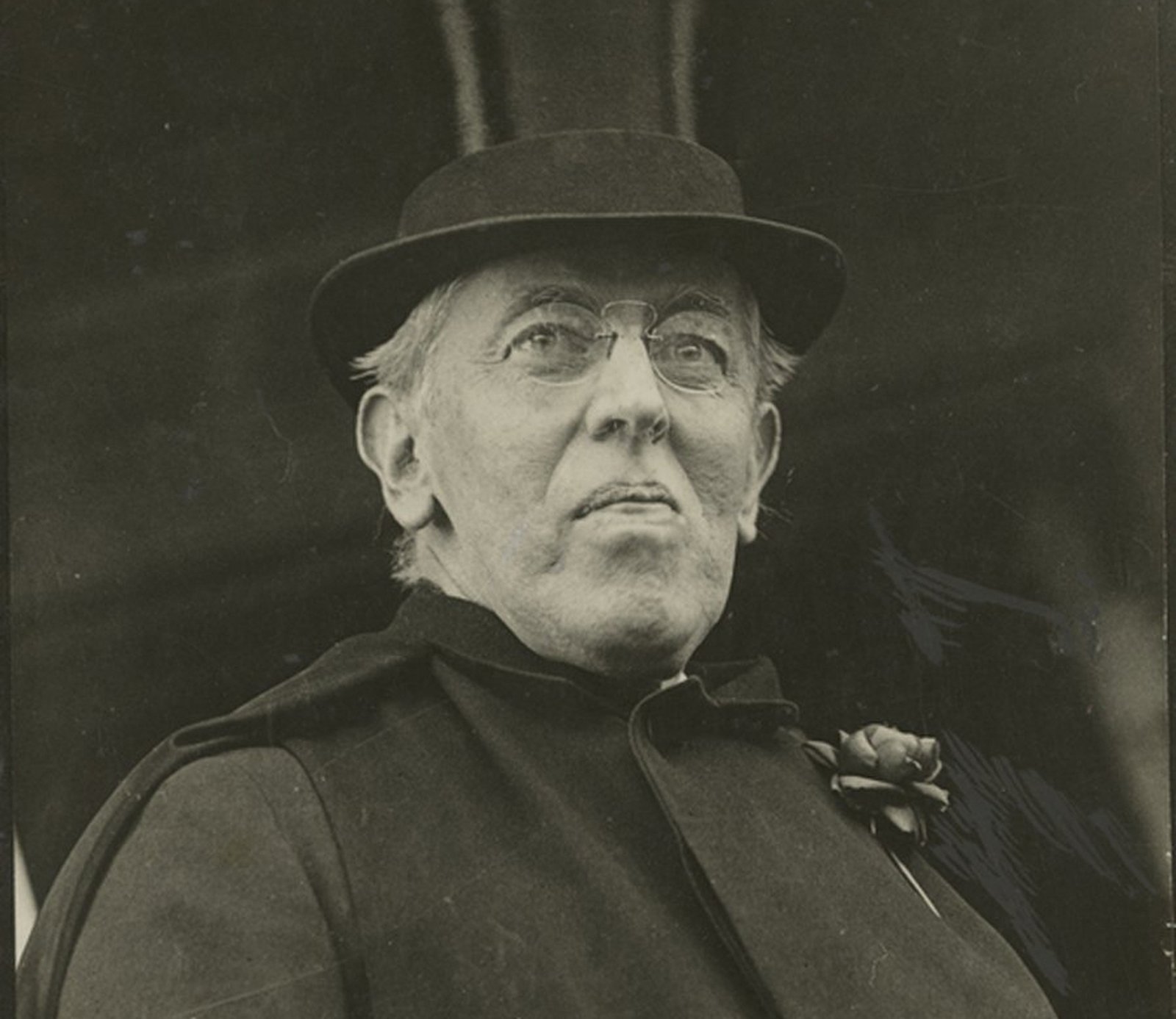 Rats, Bovril and extreme seasickness
Of course, Wilson had no intention of interfering in what he saw as the internal affairs of his British ally, and there was therefore no point in de Valera going to Paris to try to secure a hearing at the peace conference. But Irish-American allies advised that there was a great deal of value in going to America – in particular, if he wanted to raise money there, he would have to go himself.
And so, dressed rather unconvincingly as a sailor, he was smuggled aboard the S.S. Lapland, suffering the indignity of having the sandwich in his pocket eaten by rats, and enduring a terrible bout of seasickness - so bad that his guide, ship's bosun Barney Downes, thought he would die. 
He was revived with brandy, and kept going on a diet of Bovril until the ship reached New York on 12 June. 
But raising money, garnering publicity, or seeking political support were not the first thing on his mind as he docked. From the ship, he wrote to Harry Boland, who had arrived in the States a fortnight before him: 'Am anxious to travel to Rochester tonight. Hope it can be managed.'
Sentimental journey
And why did the Irish leader want to go to Rochester, in upstate New York? Because that was where his mother, Catherine, lived: the mother who had sent him home to Ireland at the age of just two and a half, and whom he had not seen for 12 years.

The priority de Valera gave to seeing his mother suggests that the trip to America offered certain emotional benefits, as well as the potential for political gain. The separation from his mother – as well as question marks over his paternity – had had an effect on his youth, and clearly still rankled. 
His triumphant progress through America in the following 18 months must have provided at least some balm to those scars.
As it happens, he didn't get to Rochester on the night of his arrival. He was met at a bar on Tenth Avenue by Boland, who introduced him to two figures who were to be pivotal in the faction fighting to come. One was Joe McGarrity, a prosperous Philadelphia businessman, publican and hotelier. 
McGarrity was born in Carrickmore in Tyrone, and remained a die-hard Republican – he went on to oppose the Treaty and support the rump IRA in the 1930s. 
The other was John Devoy, the veteran Fenian, editor of the Gaelic American, and leading figure in Clan na Gael and in its front organisation, the Friends of Irish Freedom.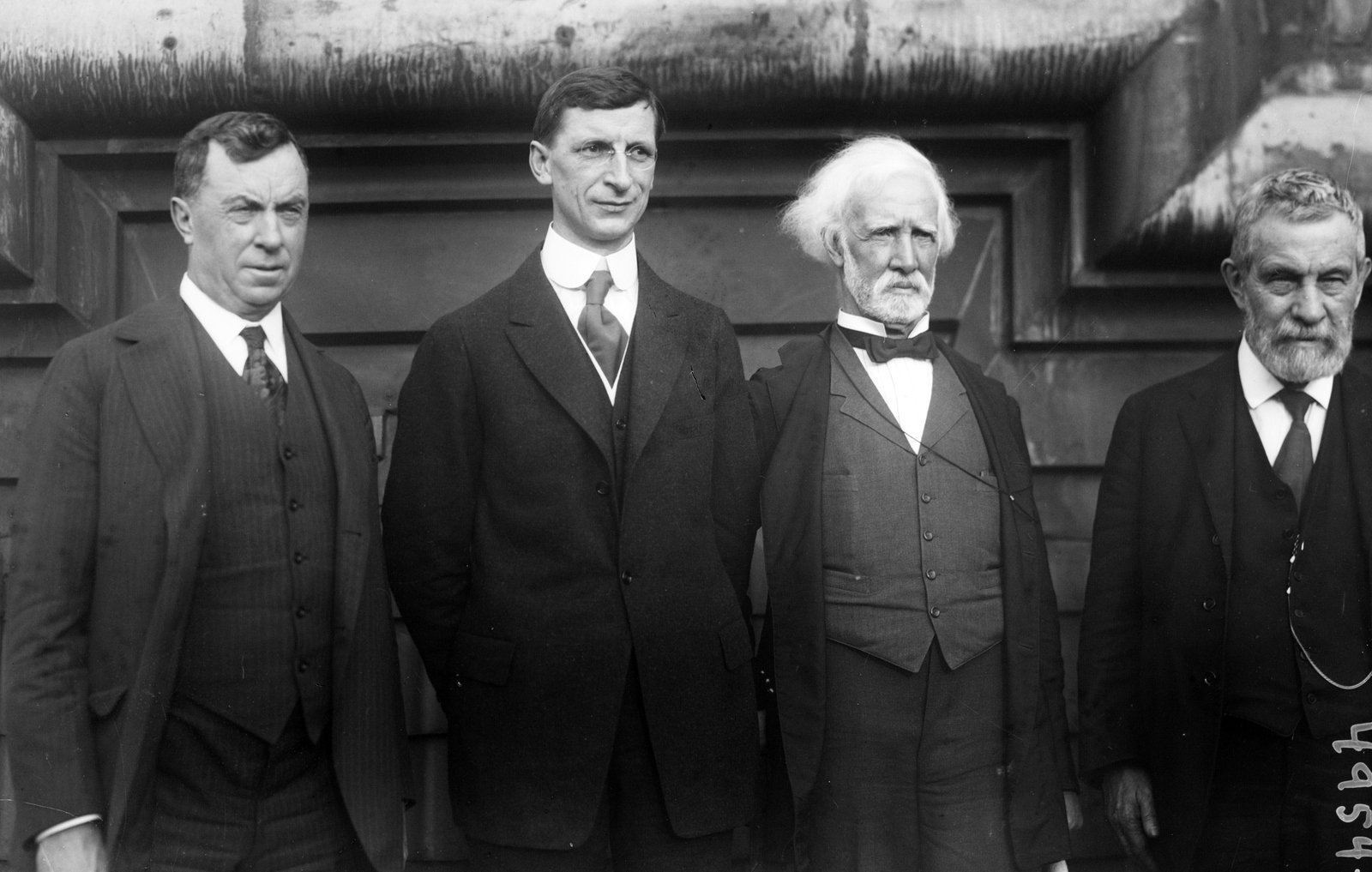 In the following days, de Valera made it to Rochester to see his mother, but had to leave abruptly when some journalists got wind of his presence. He then went to stay with McGarrity in Philadelphia for a few days. McGarrity thought he should look the part, buying him new suits and expensive luggage. 
He also thought he should sound the part. De Valera's official title was President of the Ministry of Dáil Éireann. McGarrity thought he needed a title that was snappier and more easily understood by Americans: 'President of the Irish Republic' would fit the bill admirably, he thought. 
\De Valera later recorded that 'I was popularly referred to as President of the Republic almost from the beginning, and much more so from the time I went to the United States'. The reason, of course, was that he had appropriated the title.
The newly minted President of the Republic's next stop was the Waldorf-Astoria, one of New York's most prestigious hotels, which was to be his permanent address for the next 18 months – a rather expensive luxury, but arguably worth the money if its lustre rubbed off on the Irish delegation.
A news conference in the Waldorf was followed by a public reception where de Valera met many leading Irish-Americans. The reception was organised by Judge Daniel Cohalan, who along with Devoy would later lead the opposition to de Valera. Cohalan was an experienced politician, well versed in the ways of Tammany Hall, and incidentally a leading opponent of President Wilson within the Democratic Party.
For Cohalan (and therefore for Devoy), the most important issue was the prevention of an alliance between the United States and Britain, which led them to oppose the League of Nations. To them, it was entirely logical to use funds raised by the FOIF to fight the League of Nations, rather than sending it back to Ireland. 
For these Irish-Americans, America came first; it was not unreasonable of de Valera to want to put Ireland, and particularly the struggle in Ireland, first, and therein lay the seeds of the row.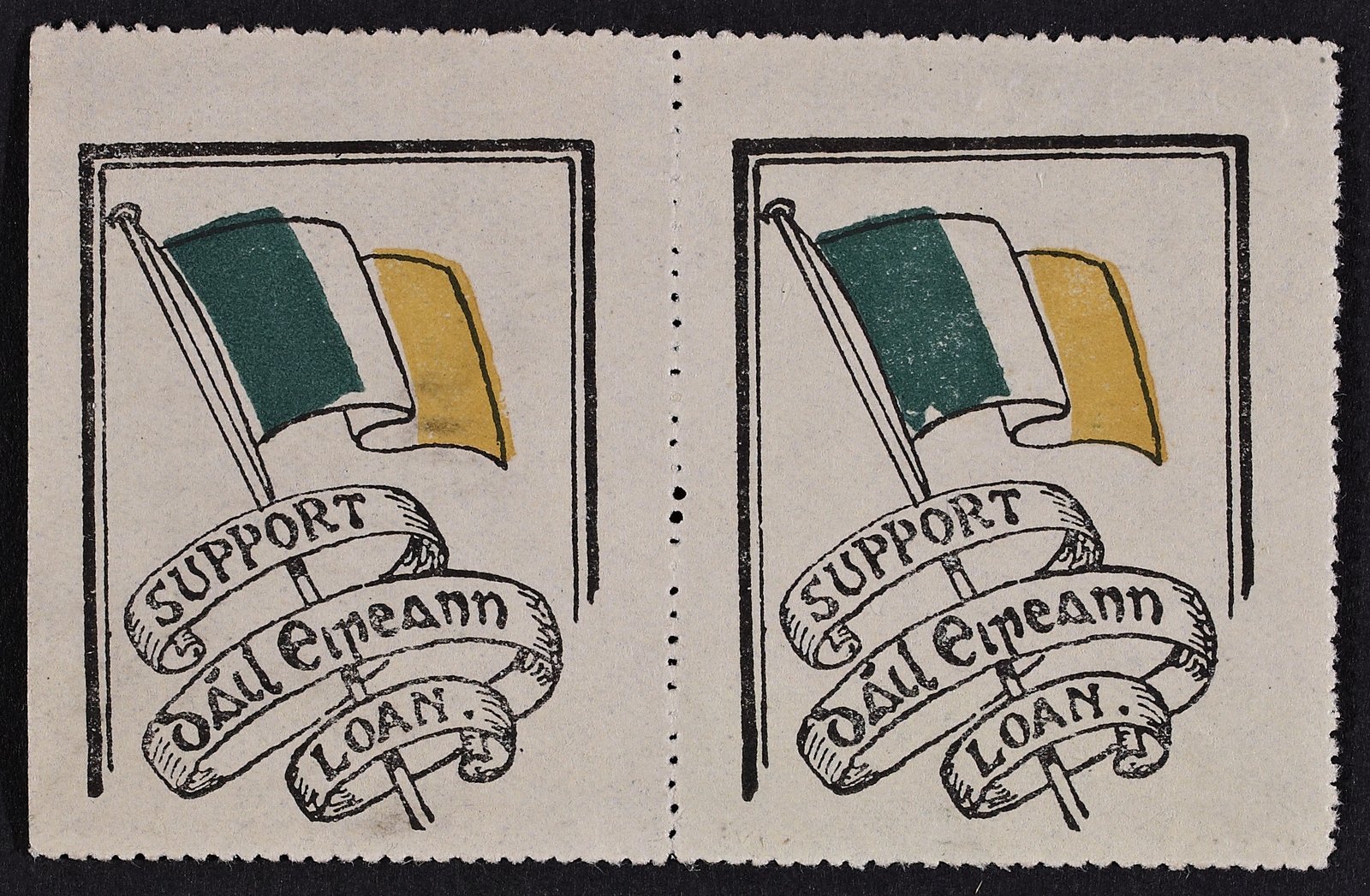 The split first emerged over money. De Valera explained his plan to raise a loan of $10 million through selling bonds, which Cohalan regarded as preposterous and probably illegal. His alternative was that that the FOIF should continue raising its Victory Fund, from which a significant proportion would be given to de Valera. 
This didn't suit his purposes: apart from the question of the amount of money involved, the floating of a bond would help the propaganda campaign in favour of recognition of the Republic. Charities solicit donations; States issue bonds. But if he wanted to float his bond, it appeared he was going to be on his own.
"I spend most of my time shaking hands..."
Before those squabbles could develop further, de Valera went to meet the people. His first public meeting was in Fenway Park in Boston, where local papers estimated the attendance at 60,000, and de Valera had to apologise at the start because his voice wouldn't carry to the edges of the crowd. 
A few days later in Wrigley Field in Chicago, he was unable to begin his speech as the crowd cheered for a full half an hour as he was lifted shoulder high on the platform.
The reception was just as enthusiastic everywhere he went on an initial swing through several states – New Jersey, Rhode Island, Maryland, Pennsylvania, Utah, Montana and California. He wrote home to Collins, complaining:
'I spend most of my time shaking hands. I'll have the biceps of a blacksmith before I'm finished – had I time I'd get articles into all the newspapers. Am out today in private house lent by a friend. May get some work done now – Lord as I write here comes another visitor . . .'
With the Friends of Irish Freedom proving uncooperative, de Valera began establishing a new organisation to run the bond drive, taking legal advice from a young but politically experienced lawyer by the name of Franklin D. Roosevelt. 
 Future U.S. president Franklin Delano Roosevelt, around the time that he offered De Valera legal advice (Photo by Gamma-Keystone via Getty Images)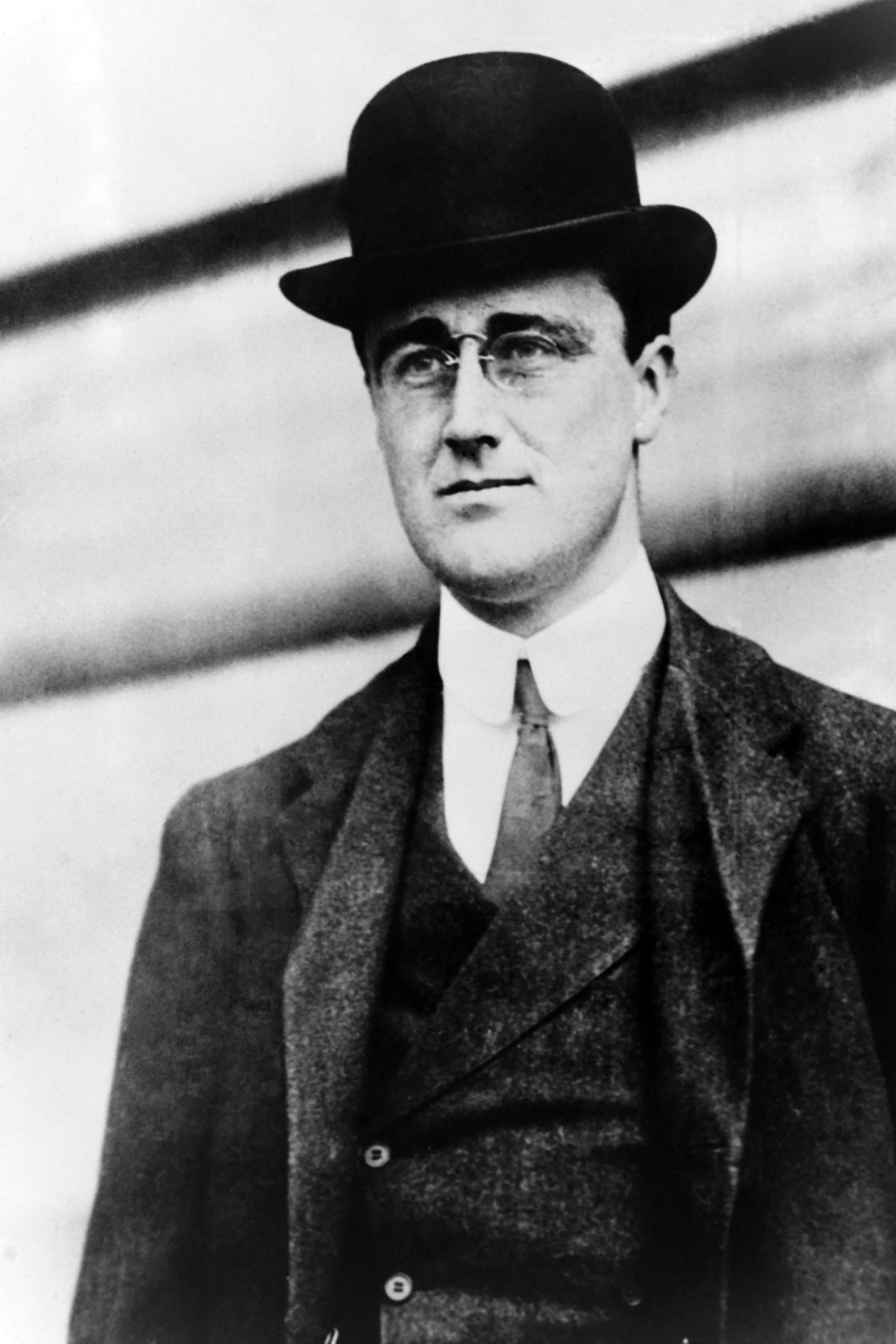 The original aim was that the bond drive would begin in October 1919, as de Valera began his full national tour, but that proved impossible, and Sinn Féin's financial expert, former Home Rule MP and businessman James O'Mara was brought over from Ireland to sort out the organisation. O'Mara proved brilliant at raising the bond money – though he eventually fell out with Dev.
"Wish we could translate cheers into deeds..."
The nationwide tour began in Philadelphia on 1 October, with de Valera speaking in front of the Liberty Bell in Independence Hall, and to 3,000 people in the Opera House the following evening, with his departure from the city delayed by a crowd of 10,000 people, with another 10,000 greeting him in his next stop, Pittsburgh.
Boland noted:
 'If cheers and parades mean anything we have won. Wish we could translate cheers into deeds.'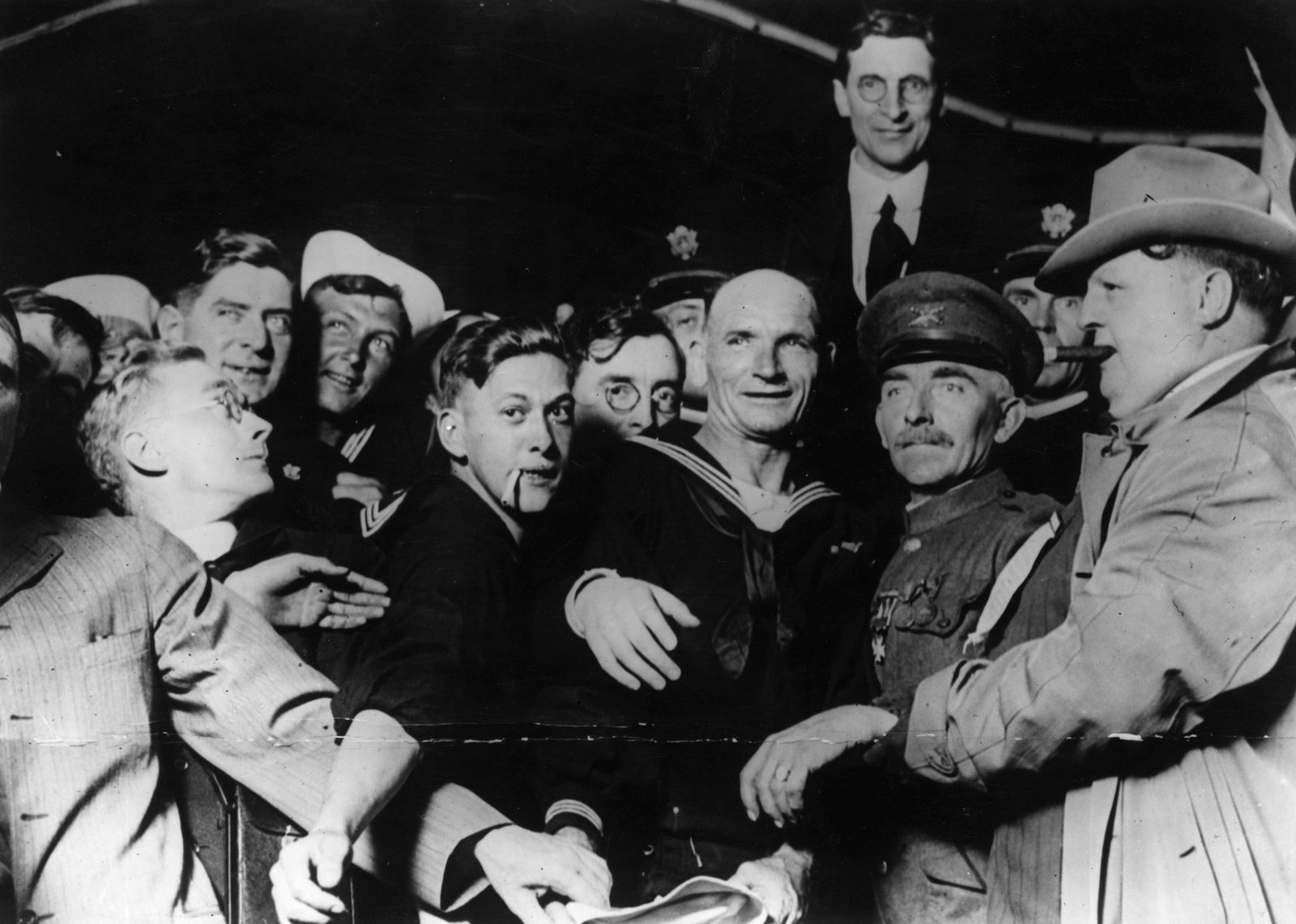 The tour was hard, relentless work, though there were compensations. Boland vividly described Louisville, Kentucky: 'Dark and bloody soil, lovely women, fast horses, strong whiskey'. 
De Valera probably wasn't interested in the women, the horses or the whiskey, but he was delighted with a day on an Indian reservation in Wisconsin, where he was made a chief of the Chippewa Nation - an honour he later said meant more to him than all the freedoms of all the cities he was ever given.
De Valera after he was named a chief of the Chippewa Nation. Image reproduced by kind permission of UCD-OFM Partnership P150-871 2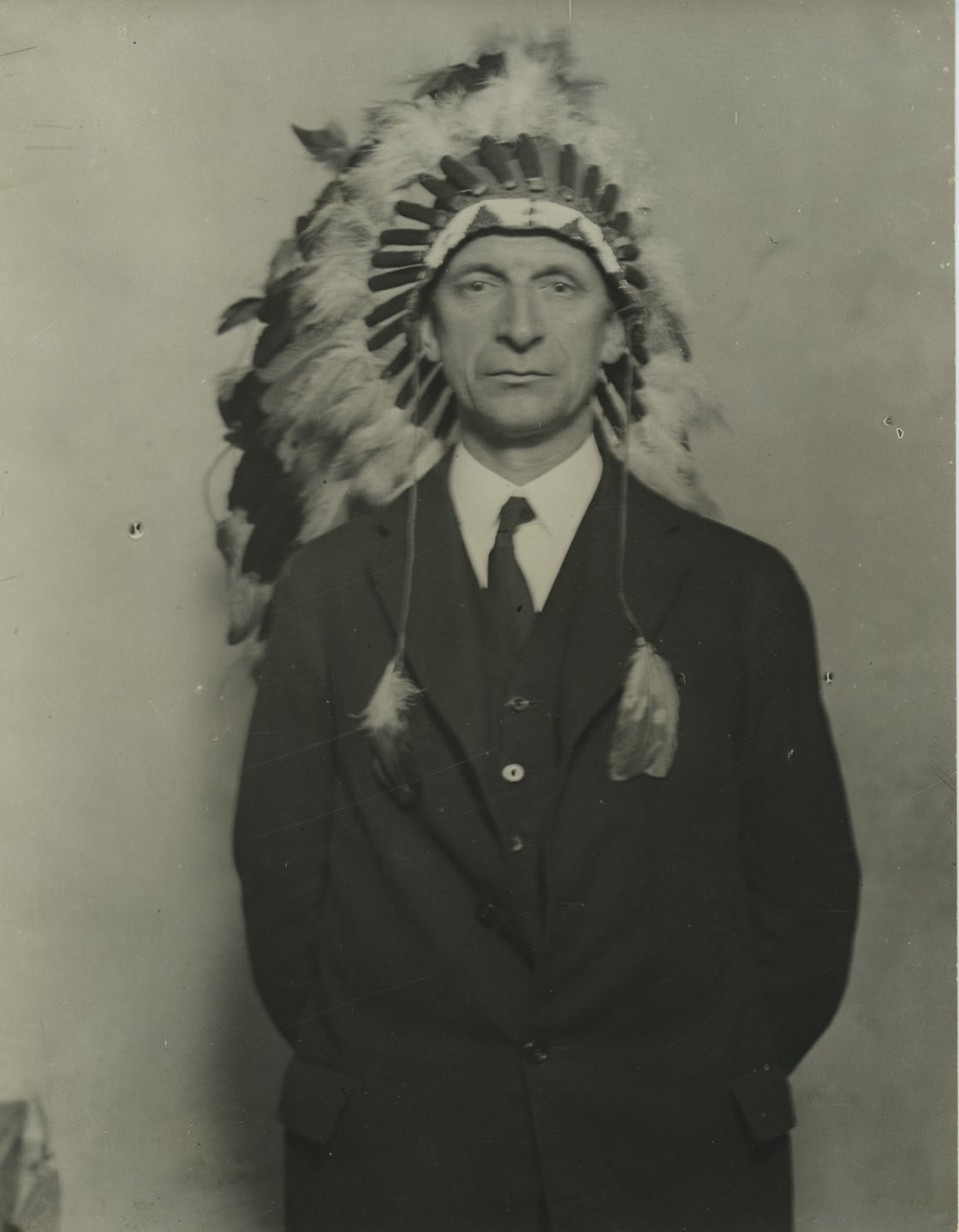 De Valera gives a speech in Los Angeles. Photo by Topical Press Agency/Getty Images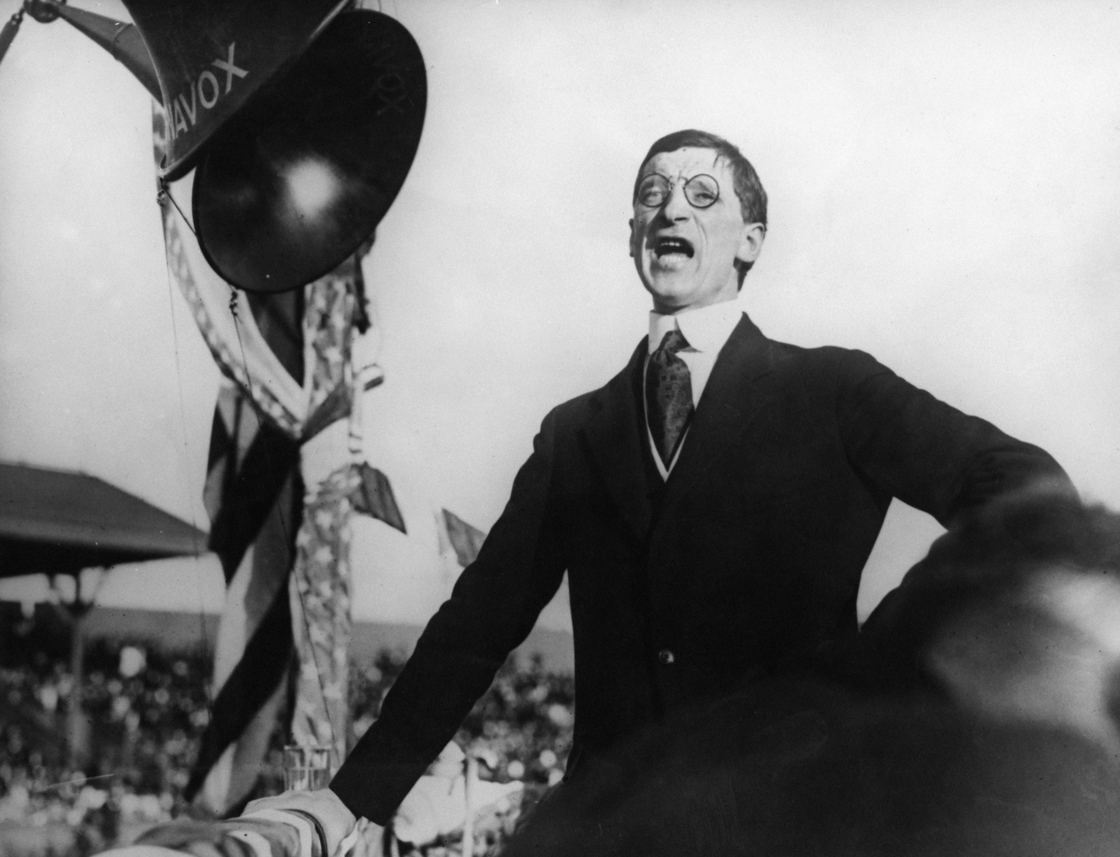 Cuban comment crisis
The tour was gruelling, but hugely successful, with massive crowds meeting the Irish leader wherever he went. He returned to New York at the end of November, where he had plenty of work on hand to get the bond drive organised, to arrange future speaking engagements, and to continue his feud with Cohalan and Devoy.
He managed to score a massive own-goal with what has gone down in history as the Westminster Gazette interview, though in fact it was not an interview, and did not originally appear in that newspaper. 
A reporter for the New York Globe had asked for an interview; pressed for time, de Valera gave him notes he planned to use for a speech instead. This 'interview' was then reprinted in the Westminster Gazette. 
De Valera was trying to rebut British claims that Irish independence would present a security threat, by outlining various ways in which this could be prevented. 
These included: a treaty obligation not to allow Irish territory to be used as a base of attack against Britain (similar to an article of the Platt Amendment relating to Cuba); a ban on foreign powers intervening in Ireland, similar to the 'Monroe Doctrine'; an international treaty safeguarding Irish neutrality, similar to Belgium; or a guarantee by the League of Nations an international guarantee of Irish neutrality.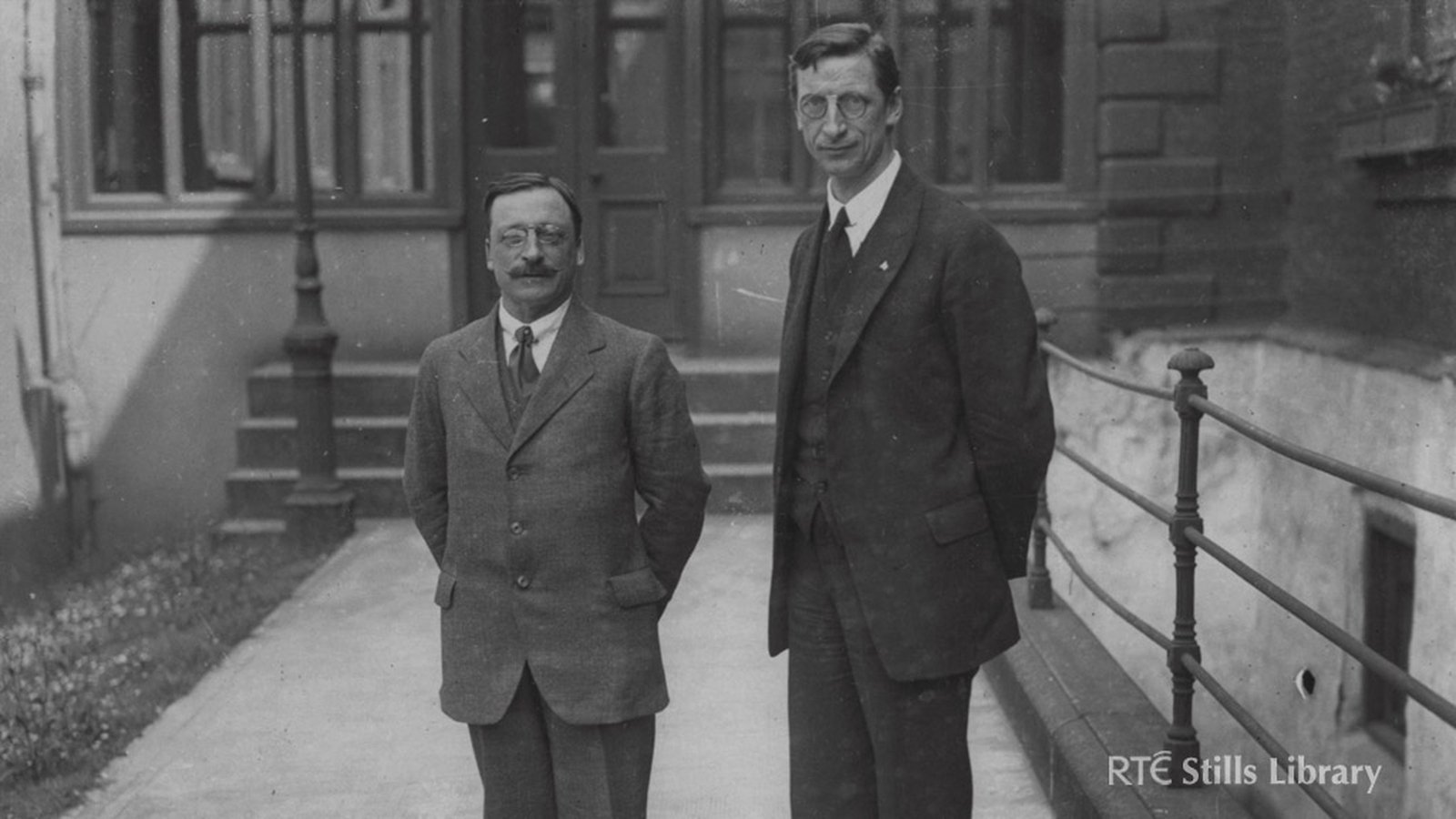 Although these proposals suggested neutrality rather than subservience, de Valera's critics chose to see them as a hauling down of the Republican flag. 
Mention of Cuba in particular did him a lot of damage among Americans, well aware of how the United States dominated that island. The interview caused unease in Dublin, but Arthur Griffith and, crucially, Michael Collins, backed de Valera.
A battle with Cohalan
The battle with Cohalan was renewed at the summer conventions of the Republican and Democratic parties. De Valera's prominent role at both – with torchlit parades of supporters and constant publicity - was resented as interference by many American politicians.
More serious was the attempt to influence the Presidential election programmes of the two parties. De Valera's attempt to have the Republican Party promise to recognise the Irish Republic was heavily defeated.
But when it looked as if a more moderate proposal from Cohalan – to recognise the Irish right to self-determination – looked like being accepted, de Valera denounced it.
This gave the Republicans, almost certain to win the Presidency that autumn, the opportunity to drop all mention of Ireland from their platform.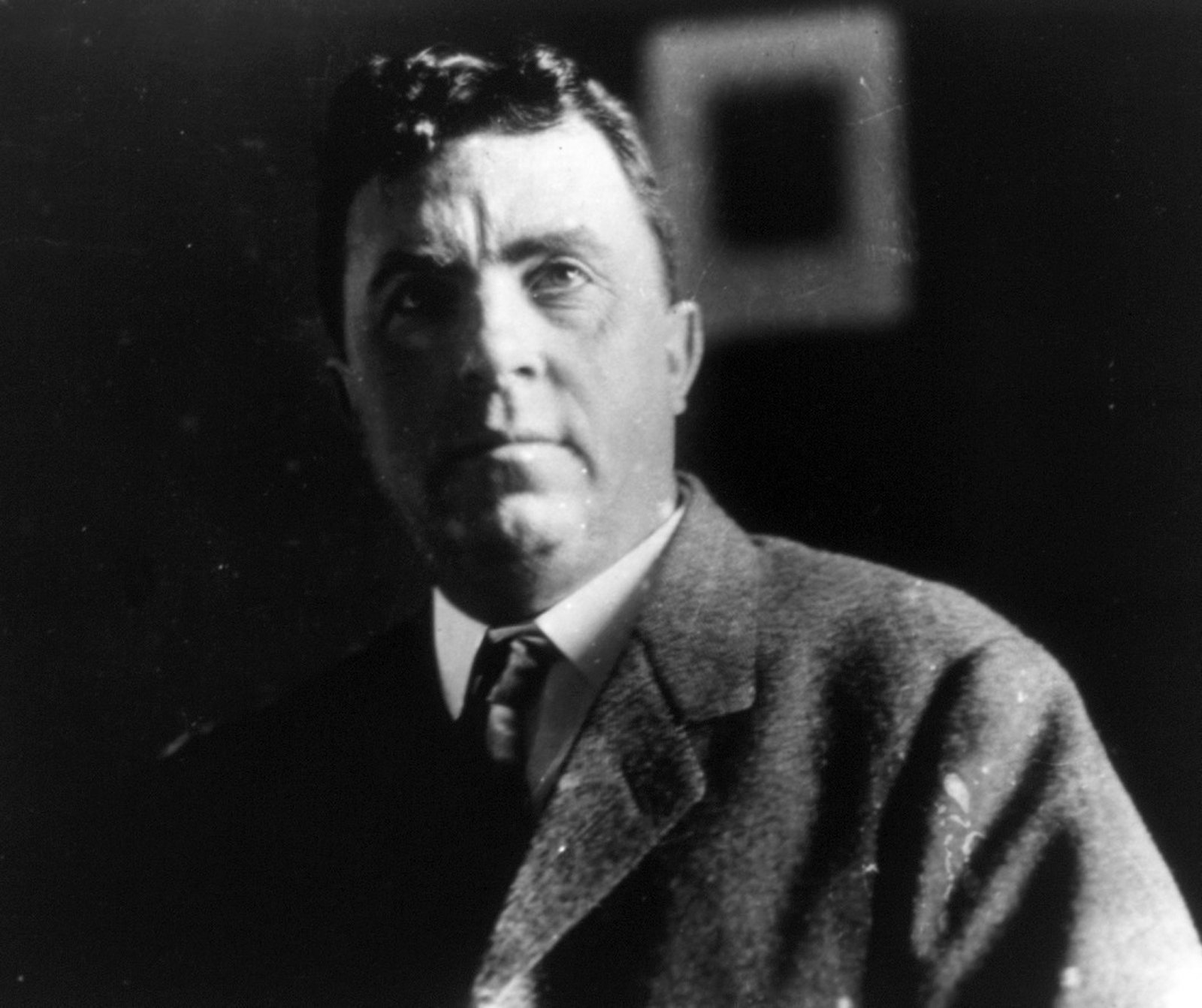 De Valera made it quite clear that he had blocked Cohalan's proposal for personal rather than political reasons: 'it would be inconsistent with my duty to become a puppet to be manipulated by anybody. It would injure our cause even to allow it to appear that I was a puppet.'
He had no more success in influencing the Democratic Party convention, and it was therefore no surprise that an appeal to outgoing President Woodrow Wilson for recognition of the Republic in October also failed. The following month, de Valera made the final break with Cohalan, Devoy, and the Friends of Irish Freedom. 
He set up a new organisation, the American Association for the Recognition of the Irish Republic. He chose the wordy title himself – while it didn't exactly roll of the tongue, there could at least be no ambiguity about its aims. It would remain loyal to Dublin – and, more particularly, to de Valera.
De Valera's work is done
By this stage, de Valera felt his work in America was done. He has frequently been criticised for spending so long in America when he was needed at home, but this was not entirely his decision. 
He had made frequent requests to the Dáil Cabinet to be allowed return home, which were always refused. His colleagues believed his work in America, raising funds and winning publicity, was invaluable.
Now, with the new organisation up and running, and the bond drive well under way, there was nothing to keep him in America. In any case, the arrest of Arthur Griffith (which left Michael Collins as Acting President), and rumours of peace moves, made his presence in Dublin seem more urgent.
While recognition of the Republic was as far away as ever, and Irish-America was more split than it had been when he arrived, his trip had been a success. He had raised the issue of Irish independence to a new prominence, and American opinion would be an important factor in securing a truce in the War of Independence six months later. 
Five million dollars had been raised (the equivalent of around 60 million euro today), though most of it didn't reach Ireland – the remainder would be the subject of legal battles in the 1920s, before de Valera managed to secure a large chunk of it, which helped to establish both Fianna Fáil and the Irish Press.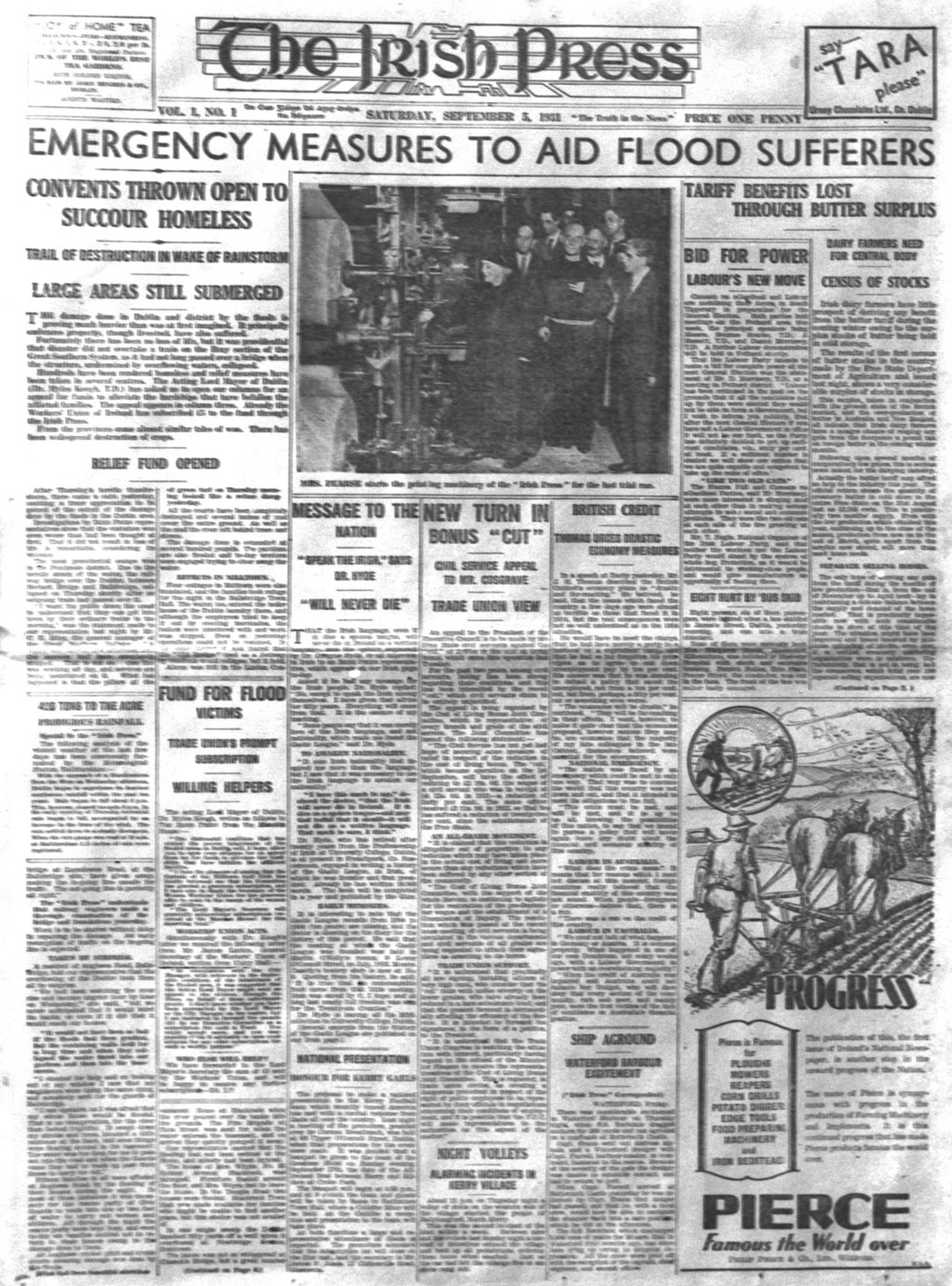 And what about the effect on de Valera himself? He had been lionised by vast crowds, but had also met political opposition for the first time. So while his American experience boosted his ego, it also paradoxically accentuated his insecurity, which may explain a lot about what happened after his return to Ireland.
But as he was smuggled aboard the S.S. Celtic in New York harbour on 11 December 1920 for the nine-day journey home, those problems lay in the future.