She was the young woman whose commitment to activism was galvanised by her brother Kevin's death and who later became a campaigning trade unionist.  In this entry from the Royal Irish Academy's Dictionary of Irish Biography, Lawrence William White tells her story
Katherine (Kathleen) Moloney (1896–1969), republican and trade unionist, was born Catherine Agnes Barry on 19 October 1896 in the family home at 8 Fleet Street, Dublin, eldest child among five daughters and two sons of Thomas Barry (d. 1908), prosperous dairyman, and Mary Barry (née Dowling; d. 1953); both parents were natives of Co. Carlow.
The family owned an 86-acre (35-hectare) dairy farm at Tombeagh, Hacketstown, Co. Carlow, and a retail outlet on the ground floor of the Dublin address. On Thomas Barry's death, some of the children, including Katherine, remained in Dublin with his sister Judith, while Mary Barry moved with the remaining children to the Tombeagh farm.
Embracing nationalism
Interested in politics from an early age, Katherine Barry and her younger brother, Kevin, were the first of the family to embrace advanced nationalism, upon attending a 'Manchester martyrs' commemoration in Dublin's Mansion House in November 1915.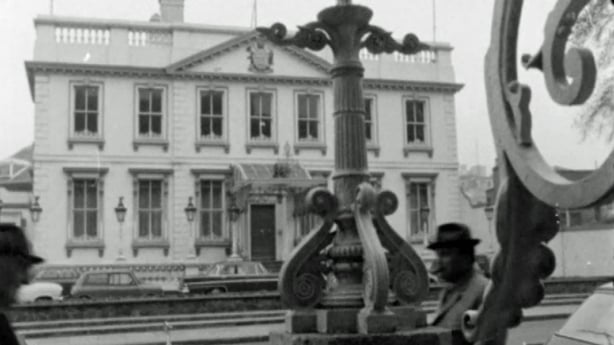 Amid the post-Easter rising reorganisation of the Irish Volunteers, the Barry family provided a consistent line of communication between the Volunteers' Dublin HQ and the Carlow Brigade (within which the elder brother, Michael, became a battalion OC).
Her sympathies notwithstanding, for some years Katherine's active involvement in republican politics was restricted by her responsibilities as the eldest child to assist her mother and aunt in rearing and providing for the younger children and managing the family business. She joined both Sinn Féin and the Gaelic League in 1917.
Kevin Barry's fate
 By the time of her brother Kevin's arrest for his part in an armed action resulting in the deaths of three British soldiers (September 1920), Katherine was employed in Abbey Street as private secretary to businessman and civic campaigner Ernest Aston, who was energetic in high-level efforts to secure a reprieve after Kevin's murder conviction.
While the Barry family, in accord with republican principle, did not seek a reprieve owing to such an action's implicit recognition of British authority over Ireland, they 'were grateful to friends and strangers who worked to that end'.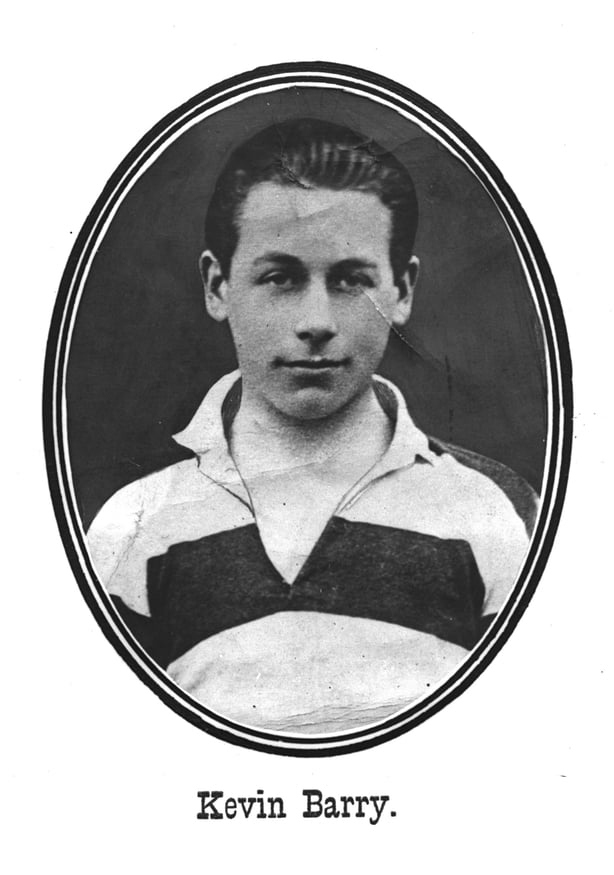 Katherine's 1952 witness statement to the Bureau of Military History is primarily concerned with the events surrounding Kevin's incarceration, court martial and execution, including abandoned IRA plans to rescue him; upon its completion, she felt unable to face writing a statement of her own activities of the period.
College and Cumann na mBan
Her brother's fate seems to have galvanised Katherine Barry's immersion in republican activism. In late 1920 she joined the university branch of Cumann na mBan, in which her duties involved occasional carrying of messages and guns, and clearing incriminating evidence from locations in danger of a raid.
Working under Austin Stack in the Dáil Éireann Department of Home Affairs, she was a judge in the republican courts. As part of a seven-person republican delegation (including Stack, Countess Markievicz and Michael O'Flanagan) that undertook a fundraising and publicity mission to the USA (April–June 1922), she spoke at public meetings coast to coast.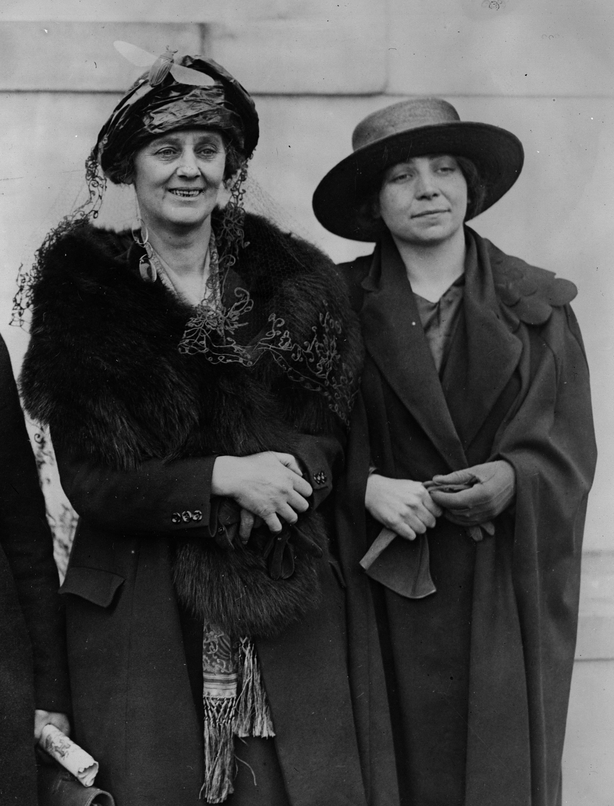 The civil war years
After the fall of the Four Courts upon the outbreak of the civil war, she was one of three women who remained with the relocated anti-treaty headquarters garrison in the Hammam Hotel under heavy shelling throughout a week-long siege by Free State forces.
Active with the Irish Republican Prisoners' Dependants' Fund from June 1922, and general secretary from December 1922, she travelled widely throughout Ireland distributing relief. She later remarked that her civil war activities would read like 'a resistance thriller'.
Arrested in possession of papers relating to the dependants' fund and imprisoned among common criminals in Cork county jail, she went on hunger strike till transferred to the city jail, then resumed the hunger strike till a colleague was likewise transferred (February–March 1923).
She toured Australia for seven months raising money on behalf of the dependants' fund (September 1924–April 1925).
Marrying James Moloney
Shortly before her departure for Australia, she married, on 8 September 1924, James Moloney (1896–1981), a recently released republican prisoner, also from a family with multi-generational republican engagement.
His father, Patrick James Moloney (1869–1947), a native of Gortdrum (Gurthdrum), Co. Tipperary, was a prosperous pharmaceutical chemist in Tipperary town, chairman from 1919 of Tipperary Urban Council, and Sinn Féin TD for Tipperary constituencies (1919–23), re-elected as an anti-treaty candidate in June 1922.
His medical hall and private residence were burned by British troops in 1920. James Moloney, the eldest of three brothers, all of whom were early members of the Irish Volunteers and active in the 3rd Tipperary Brigade during the war of independence, was a battalion adjutant and latterly information officer of the 2nd Southern Division.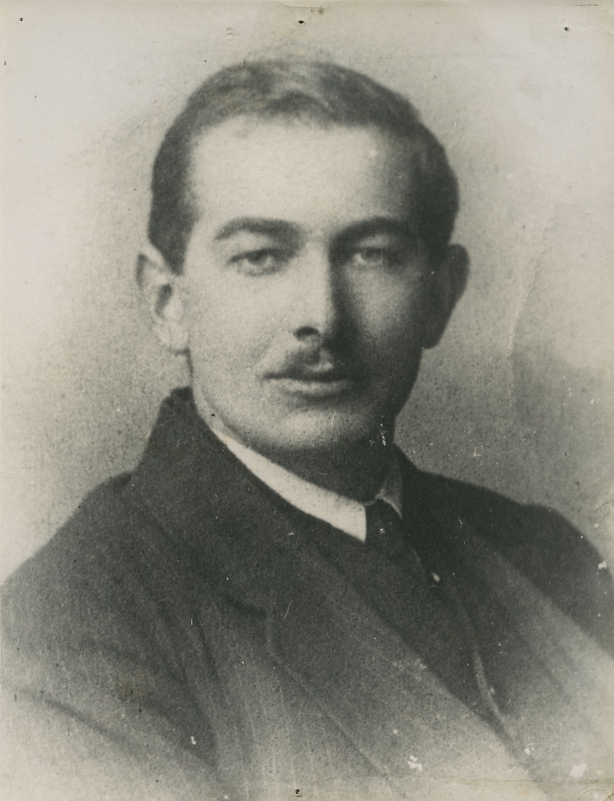 His brother Con Moloney (1897/8–1951) was brigade adjutant, and adjutant of 2nd Southern Division (under OC Ernie O'Malley from its inception in February 1921; he gave the funeral oration for Seán Treacy in October 1920, and was best man at the wedding of Dan Breen in June 1921.
The youngest brother, Captain Patrick Moloney, was killed in action (May 1921). After the treaty split, Con Moloney was adjutant general under Liam Lynch of the anti-treaty IRA, while James Moloney was a GHQ staff officer as director of communications.
The brothers were both arrested at their hideout in the Glen of Aherlow on 7 March 1923; in notes written earlier that day, Con argued for a negotiated, compromise cessation of a civil war that neither side could win militarily.
They took part in the widespread republican prisoners' hunger strike of October–November 1923, Con while imprisoned in Mountjoy jail, and James as prisoners' OC in Newbridge camp (he was later moved to Harepark camp, and released in July 1924). Con Moloney's later career with Irish Public Bodies Mutual Insurances (with whom he became chief inspector) was interrupted by service as an army commandant during the 1939–46 Emergency.
Working mother
After his release from Harepark, James Moloney, who had trained as a chemist, worked in the family medical hall in Tipperary town. Upon her return from Australia, Katherine withdrew from political activity for some years to concentrate on rearing their four daughters and one son; their twin eldest daughter was the stained-glass artist Helen Moloney.
The remarriage in 1927 of James's widowed father complicated ownership and management of the medical hall, and for some years thereafter James struggled to secure stable employment, at times taking temporary positions in locations that necessitated his living apart from Katherine and the children.
After the birth of their fifth child, Katherine became sales publicity advisor with the ESB (1930–50); for several years her income was the family's chief support. Assisted by the intervention of the Fianna Fáil minister for finance, Sean MacEntee, James obtained a clerical position with Irish Sugar in Carlow in 1934; acknowledging Katherine's letter of thanks for his assistance, MacEntee wrote:
'I and the rest of us in matters of this sort regard ourselves as trustees to do what we can for those of our people who have suffered'.
The family moved during the 1930s to Carrickmines, Co. Dublin, and in later years lived in Dublin city at 3 Palmerston Road, Rathmines, and 4 Winton Avenue, Rathgar.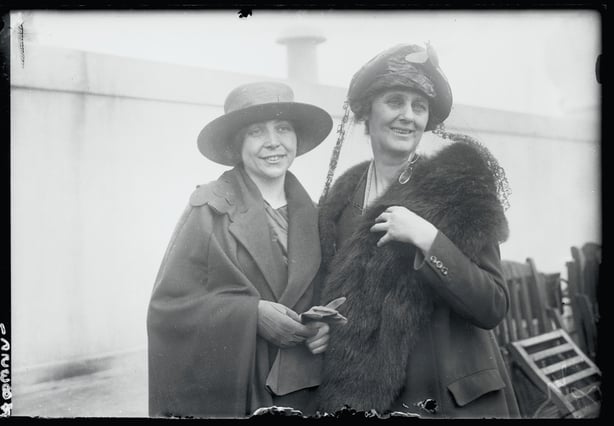 The union years
Active in the Amalgamated Transport and General Workers' Union, Katherine was a member of the Women's Industrial Development Association (1932–9). As union representative for women staff in the ESB (1942–50), she worked strenuously to secure equal conditions for women workers, and to address the effects on workers' living standards consequent upon the wages standstill order of 1941 and the postponed implementation in the ESB of the new national wage structure of 1947.
Her early retirement was induced by ill health. After offering qualified support to Fianna Fáil throughout the 1930s, she and James agitated against the executions of republican prisoners during the Emergency, and supported the launch of Clann na Poblachta in the late 1940s.
Katherine Barry Moloney died in the Meath Hospital, Dublin, from the consequences of a stroke, on 10 January 1969. Suffering from heart disease, James Moloney died suddenly on 3 April 1981. They are buried in Glasnevin cemetery.
The Dictionary of Irish Biography is Ireland's national biographical dictionary. Devised, researched, written and edited under the auspices of the Royal Irish Academy, its online edition covers nearly 11,000 lives. Read more about Dictionary of Irish Biography
SOURCES: GRO (Katherine Moloney, birth, marriage, death certs.; James Moloney, death cert.); NAI, Census of Ireland 1901, 1911, www.census.nationalarchives.ie; Military Archives, Cumann na mBan nominal rolls (1921–2); Katherine Barry Moloney, witness statement, 1952 (BMH, WS 731); Kathleen Barry Moloney papers, descriptive catalogue (UCD archives, www.ucd.ie/archives); Ir. Press, 5 Sept. 1947; 9, 12 Mar. 1951; 20 July 1989; Ir. Times, 11, 13 Jan. 1969; 10 Mar. 1971; 4 Apr. 1981; 18 Aug. 1989; Michael Hopkinson, Green against green: the Irish civil war (1988); Walker, ii; Joanna Mooney Eichacker, Irish republican women in America: lecture tours, 1916–1925 (2003); www.findagrave.com; Houses of the oireachtas: members' database, www.oireachtas.ie (internet material accessed Sept. 2017)