Scríobhann Dáithí de Mórdha faoina chlár cartlainne, Cartlann Bhóthar na Léinsí a chraoltar ar RTÉ Raidió na Gaeltachta 09:30 - 10:00 Dé Domhnaigh.
Foilsíodh alt san Irish Times ar an 14/03/1946 ina raibh moltaí ana-shuimiúil fé chúrsaí raidió in Éirinn ag an am. Mhol údar an ailt (ní raibh ainm leis) go mbunófaí stáisiún nua raidió in Iarthair na tíre, a bheadh dírithe ar mhuintir na Gaeltachta, mar go raibh sé den dtuairim go raibh ana-ábhar raidió sa Ghaeltacht. D'inis sé scéal fé sean-thaifead de sheanchaí Gaeltachta a bhí cloiste aige:
"The old man who had been recorded was no stuttering, halting amateur of the kind we often hear in radio documentary programmes. He was a professional with a quickness of delivery, a sense of rhythm, a flexibility of voice and a dramatic sense that amounted to artistry. I was astounded. This was something that I had never glimpsed in Irish as taught in the school or as spoken at public meetings or in Radio Éireann programmes. This was something living and resplendent, something that would have persuaded me, if there had been a Gaelic League organiser around, to have enlisted on the spot.
Since that time I have never had any doubt that there was the makings of good radio in the Gaeltacht."
Ó thosnaíos ag gabháilt don sraith Cartlann Bhóthar na Léinsí ar RTÉ RnaG, tuigtear dom go raibh croí agus corplár na fírinne ag an bhfear úd thuas. Tá saibhreas cainte, agus teacht i láthair nádúrtha, sna cainteoirí atá le clos sa chartlann, agus ana-ábhar raidió iontu. An fhadhb is mór a bhíonn agam ná míreanna a roghnú, nó go deimhin míreanna a fhágaint ar lár os na cláracha!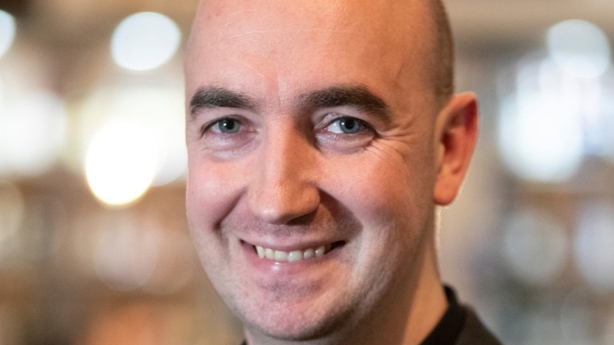 Rud eile atá ar bun agam ar an gclár ná go bhfuil cuireadh á thabhairt agam don bpobal iarrataisí a dhéanamh liom chun daoine nó ábhar nó cláracha ar leith ó Chartlann RnaG a cloistint tharnais. Gan dul ró-acadúil leis an scéal, tugtar 'Daonlathú ar an gCartlann' ar seo; go ró-mhinic, bhíodh ábhar (bíodh san ábhar fuaime/físe/scríofa) á thógaint ó phobal áirithe, á chur i gcartlann i bhfad uathu, agus ní raibh aon teacht acu féin nó ag a sliocht ar an ábhar. Ní raibh san ceart, agus is maith liom go bhfuil daoine in ann ábhar a bailíodh óna bpobail féin tríocha, daichead nó leathchéad bliain ó shin a lorg agus a cloistint, cuid acu den gcéad uair. Cabhraíonn na h-iarrataisí seo liom féin ábhar a roghnú don gclár chomh maith!
Mar sin, bígí ag caint liom – daithi.demordha@rte.ie, cartlannbng@rte.ie, @cartlannbng ar Twitter, ar an bhfón (066)9155114, nó tríd an bpost; Cartlann Bhóthar na Léinsí, Baile na nGall, Trá Lí, Co. Chiarraí.
Cartlann Bhóthar na Léinsí ar RTÉ Raidió na Gaeltachta 09:30 - 10:00 Dé Domhnaigh.