Bilingual writer, Doireann Ní Ghríofa speaks to Olivia O' Leary on the Poetry Programme on RTÉ Radio One about her book, A Ghost in the Throat about how the poem, Caoineadh Airt Uí Laoghaire and its author, Eibhlín Dubh Ní Chonaill haunted her.
A Ghost in the Throat, Doireann's prose debut, is a fluid hybrid of essay and autofiction inspired by Eibhliín Dubh Ní Chonaill's Caoineadh Airt Ui´ Laoghaire, famously referred to by Peter Levi as 'the greatest poem written in either Ireland or Britain during the eighteenth century.' Doireann speaks with Olivia about her new book and the challenge of writing a new English translation of Eibhlín Dubh Ni´ Chonaill's poem.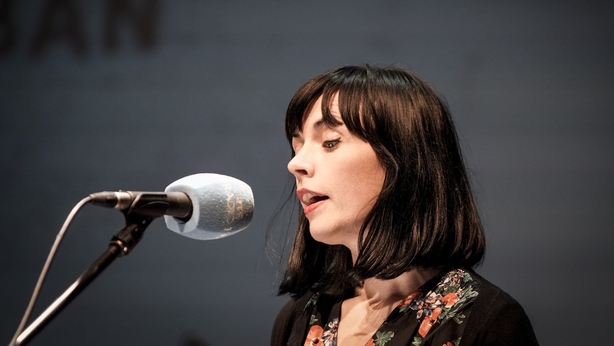 Doireann describes Eibhlín's work 'a female lived experience', one which she related to despite the fact that there are hundreds of years between the two women.
Craoltar The Poetry Programme Dé Domhnaigh ar RTÉ Radio One ag 7.30