Olivia O' Leary's guests on The Poetry Programme on RTÉ Radio One last week were Doireann Ní Ghríofa and Louis de Paor. They read some of their work, spoke about the craft and the 'vexed question' of translation.
The conversation begins with both poets reading poems relating to their role as parents; Doireann reads Leictreachas Statach/ Static Electricity, Louis reads Idir Dhá Linn/ In The Meantime.
Both poets discuss their choice to publish as Gaeilge and how they perceive the 'vexed question' of translation. De Paor prefers to publish in Irish without translate initially and then provide an English translation when the poems have settled for what he views as his 'secondary audience'. He suggested the reluctance to translate immediately can be perceived as an attempt at exclusivity:
"It's really difficult and you run the risk of appearing curmudgeonly or exclusive if you so much as consider out loud the possibility of delaying the act of translation."
Referring to Biddy Jenkinson who prefers not to be translated to English, he says her refusal to be translated is a 'gentle, courteous way of indicating there is something unique to the relationship between the language, the reader and the poet, within that particular circle'.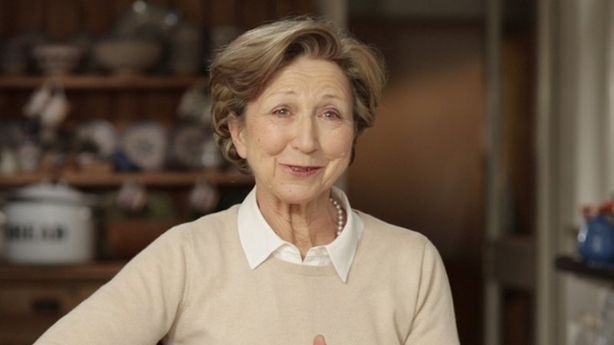 Ní Ghríofa has a different approach to translation which she says has led to 'cross pollination' between the original poem in Irish and its English translation. She said: "I am my own translator. I had to teach myself that skill because I wanted the poems to be open to everyone." but it hasn't been an easy skill to learn: "I cried my eyes out several times. I lost sleep over it", she says.
"It seems to me an Ireland without the Irish language is less itself. It's astonishing to me that anybody could think otherwise. It's not that anyone would suggest that a person who speaks Irish and English is superior in any way, but there is access to things through the second language that is not available.. there are things available in the second language, whichever it is that are not available in one. I wouldn't want to be a monoglot Irish speaker; I would like to be fluent in French and German and Latin as well because each of those would be an extension of my world, but the extension would be a different direction than the direction that Irish takes an Irish person in. It's about accessing something that's seems to be absolutely essential to us and actually, I think we're on the brink of the language disappearing"
Award-winning poet Doireann Ní Ghríofa was born in Galway, grew up in Clare, and now lives in Cork. She has published one collection of poetry in English and three in Irish, and later this year is bringing out a bilingual collection, Lies (Dedalus Press), a selection of her Irish-language poems with English translations.
Louis de Paor is one of the most celebrated poets in the Irish language. He was born and raised in Cork city and since 2000 has been the Director of the Centre for Irish Studies at the National University of Ireland, Galway. He has published eight collections of poems in Irish and a number of bilingual collections. His bilingual collection The Brindled Cat and the Nightingale's Tongue and the major anthology of Irish poetry which he edited, Leabhar na hAthghabhála / Poems of Repossession, are both published by Bloodaxe Book.
The Poetry Programme is broadcast Saturday at 7.30pm on RTÉ Radio One.