Opinion: this week's Oireachtas na Gaeilge festival will highlight the diversity and creativity of the Irish language community, but the presence of many new speakers and younger enthusiasts is just as noteworthy
Thousands of Irish speakers will be in Killarney this weekend for the Irish language literary and cultural festival Oireachtas na Gaeilge. The annual highlight in the Irish language social calendar, the Oireachtas has grown significantly in recent years, particularly among young people, though it is largely ignored by the mainstream national English language media, who can be so quick to stereotype Irish speakers or trot out familiar tropes of Irish as a "dead language".
Were such commentators to come to the Oireachtas, they would witness an incredible diversity and creativity, already familiar to Irish speakers but largely unknown in wider society. The Oireachtas is a microcosm of the entire Irish language community, that amorphous concept unfamiliar to most Irish people even if they are well disposed towards Irish and want it to survive.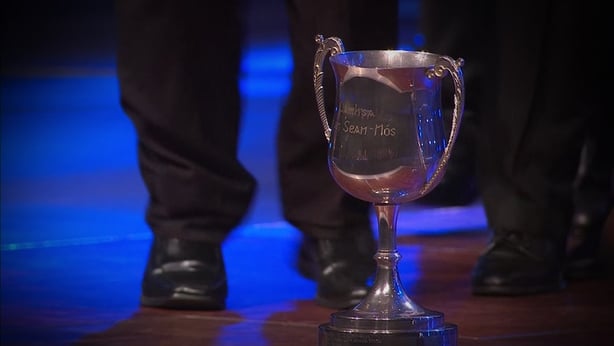 There will be a strong showing from every Gaeltacht area, particularly in the traditional sean-nós singing and dancing competitions. Fluent speakers of Irish from all over the country and abroad will also be present, some to attend events or to compete in competitions, others just to catch up with friends. Irish language organisations will hold meetings and launch initiatives and publishers and media organisations will be out in force.
A noticeable change in recent years has been the increase in the numbers of students of Irish attending the festival, often at the initiative of the Cumann Gaelach in their university. Some of those who have attended the festival for years complain that the increase in students has also led to an upsurge in the amount of English spoken. It might be that the Oireachtas has become the victim of its own success, as word spreads in universities that a great weekend will be had by all.
New speakers are the product of the same education system that is much maligned for its perceived failure to revive Irish
It is difficult to avoid conversations about the state of health of Irish at the Oireachtas, and the revival of the language will be the subject of this year's annual seminar on Saturday. Inevitably, questions will be asked about the future of the Gaeltacht, the direction of government policy and the status of the language in schools.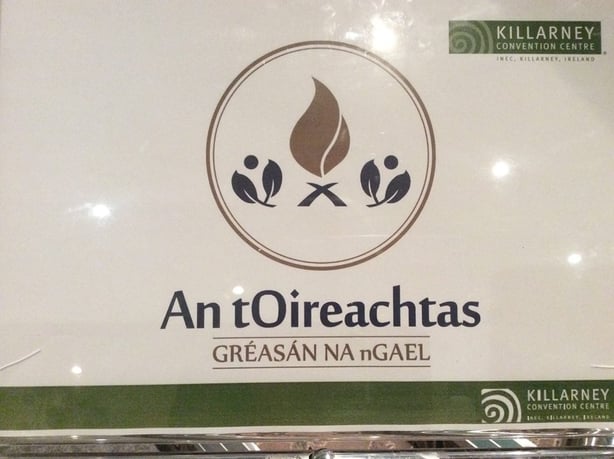 The Oireachtas is a showcase for the vitality of traditional Irish language culture in the Gaeltacht, much of it involving young people. However, academic studies have confirmed that language shift to English is progressing rapidly in the small number of remaining Irish-speaking areas and that the future of Irish as a community language is in doubt. As happens in all languages, younger generations of Gaeltacht people are not speaking the same Irish as their parents or grandparents, but there is the additional concern that many children are not acquiring Irish at all or are abandoning it as teenagers or young adults.
The Oireachtas provides a meeting point for "new speakers", regular and fluent speakers who were not raised with Irish in the Gaeltacht but have adopted the language
Strategic interventions in favour of Irish are known in the academic literature as "language planning". The government's language planning process has rightly been rejected by many Gaeltacht groups because of the paltry funding awarded to it. Many Gaeltacht people attempting to raise their children in Irish feel a sense of betrayal by the state which is supposedly committed to the revival of their language. Who could blame them when so many basic services are not available in Irish? Or when many parts of the state apparatus even appear hostile to Irish, despite almost a century of language policy supposedly to promote the language?
However, the Oireachtas also provides a meeting point for what we call "new speakers", regular and fluent speakers who were not raised with Irish in the Gaeltacht but have adopted the language. Despite the shortfalls in the policies of successive governments, such new speakers are themselves the product of the same education system that is much maligned for its perceived failure to revive Irish.
Some new speakers may have strong connections to a Gaeltacht area and have acquired a local dialect, with varying degrees of success. Others do not consider Gaeltacht varieties to be appropriate linguistic models for themselves but are nonetheless highly competent and committed speakers of a more standardised Irish. There are also those who pay less attention to grammatical rules and may even have little understanding or experience of the Gaeltacht.
We need your consent to load this rte-player contentWe use rte-player to manage extra content that can set cookies on your device and collect data about your activity. Please review their details and accept them to load the content.Manage Preferences

The wider the linguistic and cultural gaps, the greater the risk of tensions and misunderstandings between different kinds of speakers. There can also be heated discussions about the levels of commitment among Irish speakers in general. Although the Oireachtas may be expected to attract those who are already engaged, not everyone agrees on priorities and for some of those attending, Irish is more of a part-time interest than their main language of communication.
It is unrealistic to expect all Irish speakers to be equally committed or fluent, but the broad diversity at the Oireachtas is a reminder of the need for government to recognise that different types of Irish speakers have different priorities and needs. Further supports are required for the Gaeltacht where most fluent speakers are concentrated, but Irish also needs to continue recruiting new speakers elsewhere.
---
The views expressed here are those of the author and do not represent or reflect the views of RTÉ
---
Check out RTE Gaeilge for more coverage of Oireachtas na Gaeilge this week