Susan Ní Churnáin spoke to Sinéad Ní Uallacháin about her experiences of still births and why she wanted to tell her story in a documentary on the topic on An Saol Ó Dheas, RTÉ Raidió na Gaeltachta.
Susan told Sinéad the documentary gives an insight into the grief and sadness when a stillbirth occurs, as well as the message of hope and courage from the families who have lived through the tragedy.
Ní raibh drogall ar Susan páirt a ghlacadh sa chlár mar go bhfuair sí cúram den scoth ón ospidéal máithreachais i gCorcaigh nuair a fuair a mhac Reuben bás dhá bhliain ó shin. Deir sí gur theastaigh uaithi 'rud éigin a thabhairt ar ais dóibh'.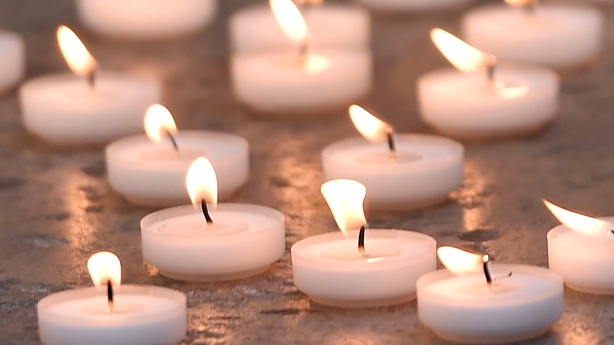 Tá ceithre bliana ann ó cailleadh Nóra agus dhá bhliain ó cailleadh Reuben agus deir Susan cé go bhfuil na blianta sin imithe go bhfuil 'na mothúcháin agus an brón fós ann'. Luann sí 'go dtagann tú chuig pointe gur féidir leat casadh timpeall agus a rá is féidir liom mo shaol a chaitheamh, is féidir liom éirí ar maidin agus dul amach ag obair agus rudaí eile a dhéanamh agus gan a bheith brónach an t-am ar fad.'
Susan returned back home after a few weeks in hospital after giving birth to Reuben and says despite the tragedy, her role as daughter, as a wife and as a mother hadn't changed. Therefore, she had no other option but to fulfill these roles. She says she could've chosen to stay in bed but she knew she wanted and needed to get through the period of grief for herself and for her family. Friends and family supported Susan and those friends who could be relied on became very obvious to her.
'Tuigeann tú cé hiad do chairde, tuigeann tú cé hiad na daoine gur féidir leat brath orthu, tuigeann tú cé uaidh gur féidir leat a bheith ag súil le tacaíocht uathu.'
Susan says if there are lessons to be learned from these experiences, it's what we should be looking out for in pregnancy. She hopes the documentary will shed a light on womens' experiences and that those working in the medical profession will listen to the womens' stories.
Tá súil ag Susan go mbeidh cur amach níos fearr acu ar a gcoirp agus nach mbeidh drogall orthu ceisteanna a chur má shíleann siad go bhfuil deacracht ar bith acu lena sláinte. Molann sí:
"Eolas a bheith agat ar do chorp féin agus a bheith i dtiúin leis an méid atá ar siúl i do chorp féin. Agus, má tá aon amhras in aon chor ort, cuir ceist agus ná fág é ródheireanach. "
Craoltar An Saol Ó Dheas ar RTÉ Raidió na Gaeltachta idir 12.08 agus 1.00 Luan go hAoine.