All Irish eyes will be on Ruth Negga at the Oscars this Sunday night. The Ethiopian-Irish actress is the running for the Best Actress prize for her role in Loving, a moving true-life story of love triumphing over state-sanctioned racism in the US.
Negga, who grew up in Limerick, could make history if she becomes the first Irish woman to take the Best Actress award.
Many Irish viewers will have first encountered her as Rosie in the early series of hit Dublin crime drama Love/Hate and since then, the 35-year-old has had a steady rise to possible Oscar glory.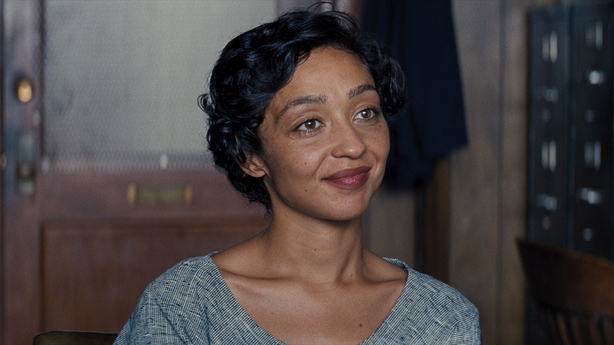 Negga in a scene from Loving
After a spending her early career on the Irish stage, including work with Irish theatrical group Pan Pan Theatre, she made her screen debut in the Irish film Capital Letters.
Neil Jordan was so taken with his first sighting of Negga's talent that he altered the script of his adaptation of Breakfast on Pluto so she could appear in the movie.
The self possessed and elegant actress went on to land a role in Channel 4 drama Misfits and win an IFTA for her acclaimed portrayal of Welsh singer Shirley Bassey in a British TV film in 2011.
Other notable roles included a recurring role as Raina on the American TV series Agents of S.H.I.E.L.D. and in 2013, she appeared in Steve McQueen's Oscar-winning 12 Years a Slave.
But Negga's Hollywood career is only beginning and after her Oscar-tipped turn in Loving her ascent into bigger roles seem assured.