Do you know how the Oscar statue got its nickname or what the record for the longest acceptance speech of all time is?
From the only X rated movie to ever win an Academy Award to the 'host with the most' - impress your pals with some golden trivia in the run up to the biggest awards ceremony of them all.
And so a star was born...
The official name of the majestic golden statue is the Academy Award of Merit but it is better known by its nickname, Oscar. While the origins of the moniker aren't clear, a popular story has it that upon seeing the trophy for the first time, Academy librarian (and eventual executive director) Margaret Herrick remarked that it resembled her Uncle Oscar (we think that's a complement).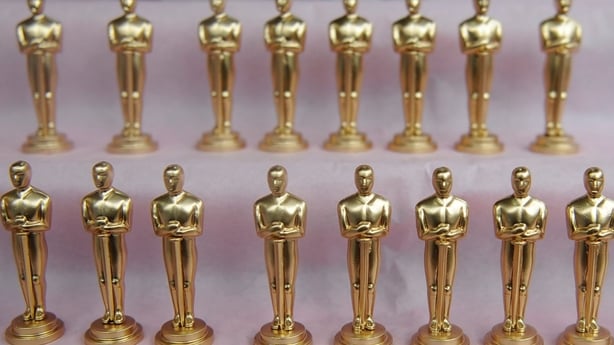 Hey Good Lookin'
Since 1950, Oscar winners cannot officially sell their statuette without first offering it back to the Academy for a dollar (wait a minute while we go and make a bid on eBay).
The statuettes are solid bronze and plated in 24-karat gold and are styled as a figure of a knight holding a crusader's sword, standing on a reel of film, with five spokes signifying the five original branches of the Academy (actors, directors, producers, technicians and writers). 
The handsome devil is 13½ inches tall and weighs in at a robust 8½ pounds. Of course, he is dressed in only the finest, sporting a solid bronze sheen and plated in 24-karat gold. As perfection can't be rushed, it takes almost three months to make 50 statuettes.
Being the player (sorry, gentleman) that he is, Oscar has handed out 3,048 awards to date.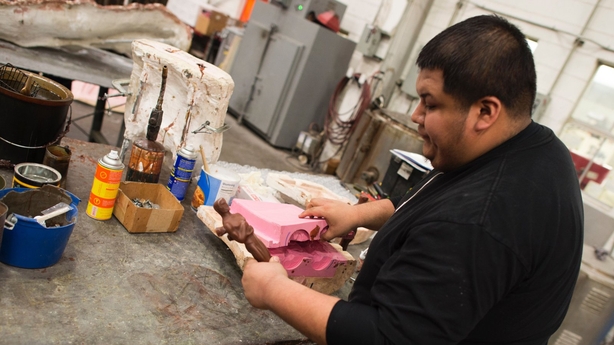 Who said age was just a number?
They say age is only a number but in Hollywood landing an Oscar nod can either help to launch your career or revive it.
Tatum O'Neal was catapulted into stardom when she won Best Supporting Actress for Paper Moon (1973) at just 10 years of age. At the age of 82, and 72 years her senior, Christopher Plummer became the oldest person to win an Academy Award for Best Actor in a Supporting role for the film Beginners (2010).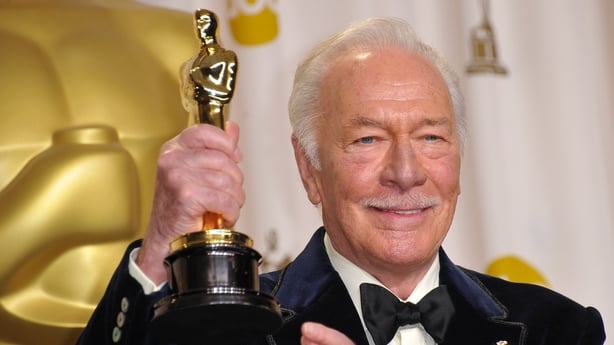 We are family...I've got all my Oscars with me!
After winning an award for Best Actress for Cabaret (1972), Liza Minnelli became the only Oscar recipient whose parents were Oscar winners too. Her mother, Judy Garland, received an honorary award in 1939 and her father, Vincente Minnelli, won Best Director for Gigi (1958). Not your average mantlepiece so!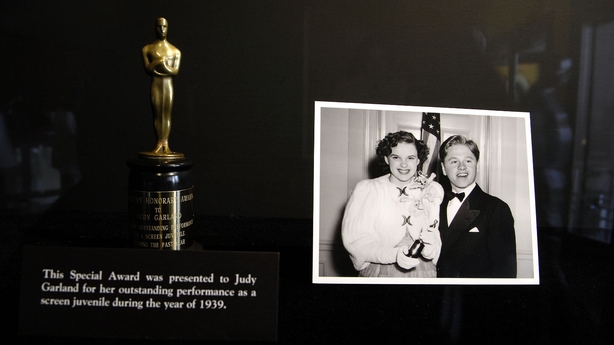 As Good as it Gets
Meryl Streep has been nominated a record twenty times, winning two Best Actress Oscars for Sophie's Choice (1983) and The Iron Lady (2012) and one Best Supporting actress for Kramer vs. Kramer (1980).  
Jack Nicholson is the most nominated male actor (twelve-time nominee) and is one of only two actors to be nominated for an Academy Award for acting in every decade from the 1960s to the 2000s - the other is Michael Caine.
He is a three-time Academy Award winner - Best Actor for As Good as it Gets (1998); Best Supporting Actor for Terms of Endearment (1984) and Best Actor for One Flew Over the Cuckoo's Nest (1976).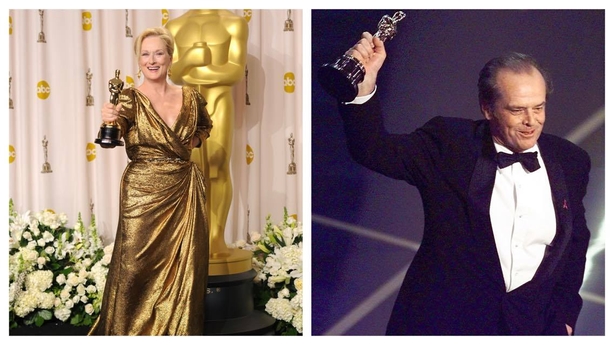 Ride Em Cowboy
Midnight Cowboy (1969) was the first studio production to receive an X rating from the Motion Picture Association of America (its nude scenes and bold content - sex and drugs - were shocking for its time).
It garnered 7 nominations, including Best Actor (Dustin Hoffman and Jon Voight), Best Supporting Actress (Sylvia Miles), and Best Film Editing (Hugh A. Robertson), and ended up with 3 Oscars - Best Picture, Best Director, and Best Adapted Screenplay (by Waldo Salt from James Leo Herlihy's 1965 novel).
In the movie, Joe Buck (Jon Voight), a naïve Texas boy, acts on the bright idea that if he moves to New York City, rich, lonely women will fall over themselves to pay him for sex. Basically, he heads out to realise his dream of becoming a male prostitute with a saucy cowboy twist. Maybe don't watch this one with your mammy......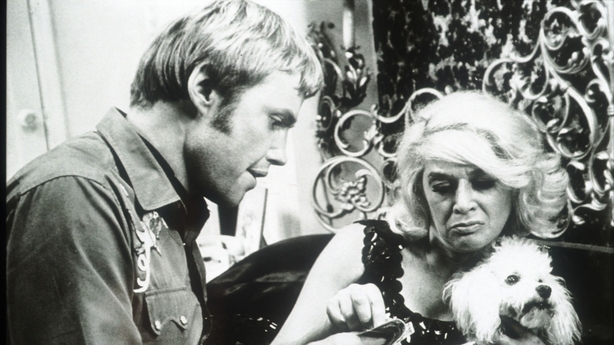 Gone but not forgotten
Heath Ledger and Peter Finch are the only actors to be awarded an Academy Award posthumously, for The Dark Knight (2008) and Network (1976) respectively.
British-Australian actor Peter Finch died of a heart-attack on January 14, 1977, in Beverly Hills, while promoting the movie. His widow, Aletha Finch, accepted the award at the 49th annual Academy Awards.
28-year-old Ledger, who died from an accidental drugs overdose, became the second actor to receive a posthumous Oscar.
Ledger had already won a string of industry honours, including a Bafta, Golden Globe and Screen Actors Guild award, for his lauded performance as the Joker in the Christopher Nolan-director comic book film.

The award was accepted by Ledger's parents and his sister. Kim Ledger, the actor's father, thanked the Academy and British filmmaker Nolan for "allowing Heath the creative licence to develop and explore this crazy joker character".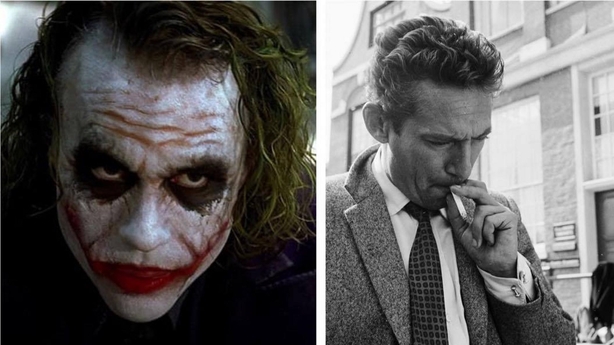 The never-ending thank you note
I'd like to thank my dog.. the guy who makes my coffee at Starbucks...the guy who delivers all of my Asos packages. 
From Gwyneth Paltrow's tearful acceptance speech which featured no actual tears for Shakespeare in Love in 1999, to Sally Field's career-ruining speech in her acceptance win for 1984 for Places in the Heart - the speeches can be the worst but often most entertaining part of the Oscars.
The Oscars has had its fair share of superlative speeches (Hilary Swank in 2000 for Boys Don't Cry, Adrien Brody for The Pianist, Cuba Gooding Jr for Jerry Mcguire, Al Pacino with a word count of 475 for Scent of a Woman).
But the longest Oscar speech of all time goes to Greer Garson at the 15th Academy Awards after she was named Best Actress for 1942 for Mrs. Miniver. Her speech ran for nearly six minutes, which deserves an Oscar in itself!
Today, Oscar acceptance speeches are not allowed to be any longer than 45 seconds.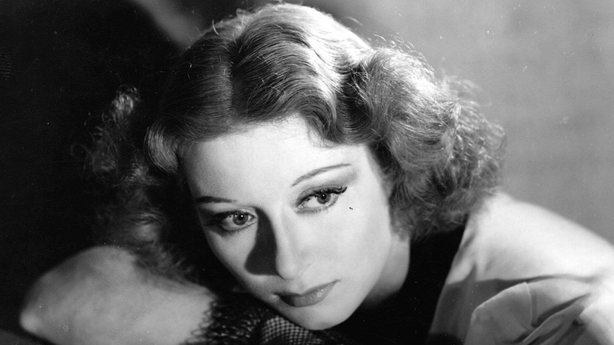 The Host with the Most
The famous American comedian Bob Hope hosted the awards a whopping 19 times between 1940 and 1978, making him the most frequent host ever.
He first ran the show in the year 1940 for the 12th edition of the Academy Awards, and his last stint was in the year 1978.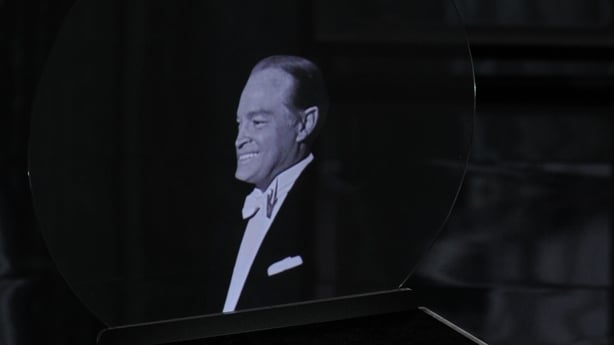 The Academy presented him with 5 honorary awards for his 38-year long association with the Oscars, and paid tribute to him with a hologram projection of him and a video looking back at his most memorable moments on the Oscar stage.
Be sure to check out predictions ahead of the 89th Academy Awards this Sunday here and have a look at the our favourite moments from the Oscars here.