There's a happy ending for the Irish tennis fan who missed out on American player Jack Sock's towel when it was pulled from his hands by another spectator at Wimbledon on Tuesday.
Sock had thrown his towel into the crowd after beating Chile's Christian Garin with the young Irish fan catching it, only for a man sitting in front of him to snatch it from his hands.
Sock's agent, Mary Jane Orman, has now confirmed that the young fan has made contact after a video of the incident went viral and the World No 18 made an appeal on social media.
If anyone knows the kid that unfortunately had the towel ripped out of his hands...tweet his name at me and I'll be sure to get him one 🤙🏻

— Jack Sock (@JackSock) July 4, 2017
"The boy messaged Jack directly on Instagram and is from Ireland," Orman said in a statement.
"He is gone home now but Jack invited him to his matches and said he will send him a towel."
Judy Murray, tennis coach and mother of Wimbledon winners Andy and Jamie Murray, was among those to hit out at the unsportsmanlike behaviour she had seen in the crowd at Court No 8.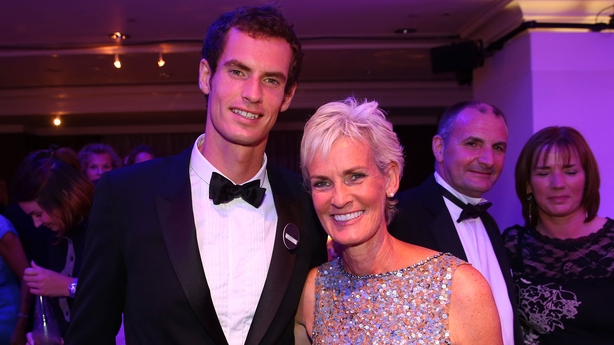 After a clip of the incident appeared on Twitter, she tweeted: "If you're the bloke in the blue polo shirt and hat, you should be ashamed..."
Jerk old man stealing a thrown towel of Jack Sock's from a kid after R1 match at #Wimbledon pic.twitter.com/9THaBBBOwQ

— Mark Schultz (@risendevil) July 4, 2017
Speaking about the incident, Murray said: "I thought, 'What are you doing?' I hope that somebody recognises him and comes forward with his name and that Jack Sock can give him a towel."
If ur the bloke in the blue polo shirt and hat, you should be ashamed...... https://t.co/KlZ250NCQP

— judy murray (@JudyMurray) July 4, 2017
"You want the whole thing to be a wonderful experience and you don't want anybody to be going home disappointed. So I think it was a lovely gesture of him [Jack Sock] and I hope he manages to find the guy," she added.
Others also criticised the towel snatcher, labelling him as "mean" and "greedy".
Not sure what's worse, not letting the kid have the towel or wearing matching outfits??

— Emma Simmons (@oohermrs) July 4, 2017
Poor kid. Didn't have any other choice but to let it go.

— tennismd (@destinationdoha) July 5, 2017
Some people are just so mean aren't they?

— Heather Penny (@reelofthe51st) July 5, 2017
Absolute bully should be banned from court

— #thescottishwelshone (@RidlerLin) July 4, 2017
A number of users jumped to the man's defence, however, with some saying that the Irish fan shouldn't have been reaching across the couple seated in front of him to catch the towel, when it would have landed in the woman's lap.
Really? it landed where the man was.

— Chris (@ichris139) July 4, 2017
Are you for real? The towel was landing in the womans lap and that 'boy' was leaning over the couple to grab it

— Neil Barker (@Neil1769) July 5, 2017
The towel landed on the couples lap, the kid reached over to grab it. The man has nothing to be ashamed of. Older people like souvenirs too.

— Juxtaposed (@Pappidoll) July 5, 2017