Linda Carter has been hiding something from her hubby since she returned to the Square, but it looks like her big secret will be revealed next week and it is set to have a huge impact on the future of her marriage.
It's been fairly obvious that the Queen Vic landlady (played by Kellie Bright) has been keeping something from Mick (Danny Dyer) and the rest of her family after she returned from being away for a number of months.
Things take a surprising twist early in the week when Linda confides in Whitney (Shona McGarty), despite her being the cause of a lot of upset for the Carter matriarch.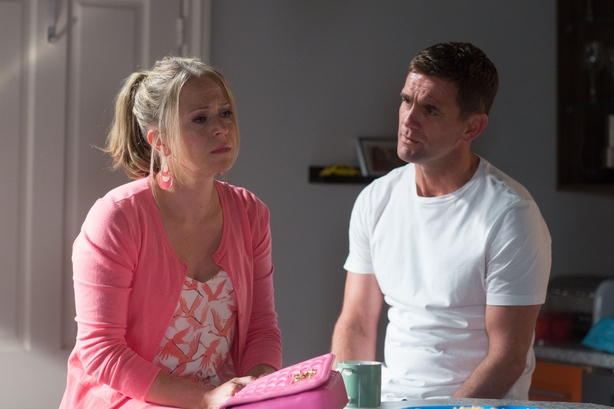 Linda softens towards her former daughter-in-law when Whitney assures her that she is the only woman that Mick will truly love. However, any warmth Linda had towards Whitney soon goes out the window when she spots her with husband spurring her to make a decision about the future of her marriage.
Later in the week, Linda ends up chatting with Jack (Scott Maslen) and reveals the secret she has been battling with for the past few weeks. Apparently her mum and Whitney's fiancé Woody (Lee Ryan) already know what's going on. Guess we'll just have to wait for next week to find out!
EastEnders, RTÉ One, Monday, Tuesday, Thursday, Friday