Get a sneak peak at what's to come in your favourite soaps this week!
CORONATION STREET
Jenny and her bridesmaids meet with the dressmaker. When Rita accidentally spills coffee down Gemma's dress, who in turn spills coffee on Kate's, it all ends in tears. Having returned home, Rita busies herself setting the table, but when she sets an extra place for Len, Gemma is quietly concerned. Gemma confides in Rosie how worried she is about Rita and wonders if she's got dementia.
Elsewhere, Gary breaks the news to Sarah that he's accepted another job in the Ukraine. Sarah is horrified but Gary lies to her, making out that the risk is minimal and the money fantastic. When Sarah suggests an afternoon lie down, Gary makes excuses and Sarah is disappointed. With Sarah out of the way, Gary winces with pain as he removes his t-shirt to reveal his badly bruised back and ribs. Is Gary's work more dangerous than he's making out?
For more, click here.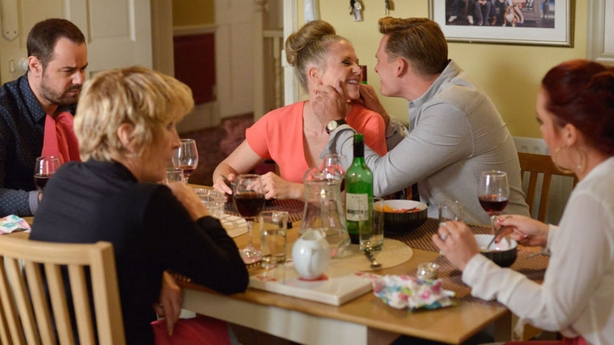 EASTENDERS
Shirley struggles to convince Linda that Mick is definitely over Whitney, so she tries to prove her point by inviting Whitney and Woody over for dinner. The lunch turns into a farce when Linda tipsily tries to wind Mick up by flirting with Woody. Things get even worse when Linda lets her anger get the better of her, telling Woody what's been going on.
Elsewhere, The Carters clash after their awkward lunch, prompting Linda to admit that she isn't sure whether she can ever move on from Mick's betrayal. Later, Mick warns Linda that it might be the end of their marriage if she can't find a way to look past what's happened.
For more, click here.
FAIR CITY
Carol discovers Séamus knows things that could be used against her. As Cathal piles on the pressure, Robbie takes action. But will it have the desired effect?
Paul is none too happy about Niamh's attempts to make peace with Orla and sets out to wreck the reconciliation. He also drops the bombshell that he is dating again. So, is this really the end?
For more, click here.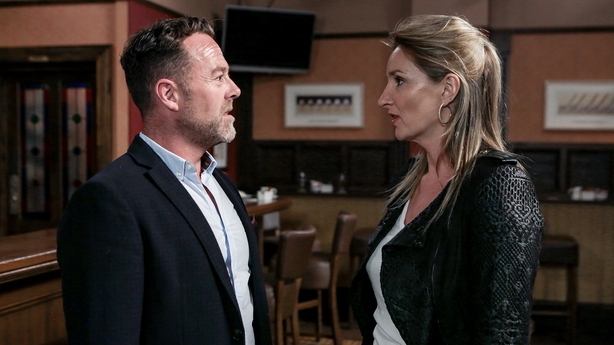 EMMERDALE
Aaron and Jason have a fight planned at the gym, despite Aaron's loved ones insisting that it's not a good idea. When Aaron arrives at the gym to meet Jason, a concerned Robert suddenly appears with the others and tries to stop the fight from going ahead. However, Jason suggests that he and Aaron should have a legitimate match in the ring and Aaron accepts the challenge.
Elsewhere,David apologises to Pollard for causing trouble between him and Faith. David even suggests they should make a go of things, as they obviously have chemistry. Will Pollard listen and try to fix things with Faith?
For more, click here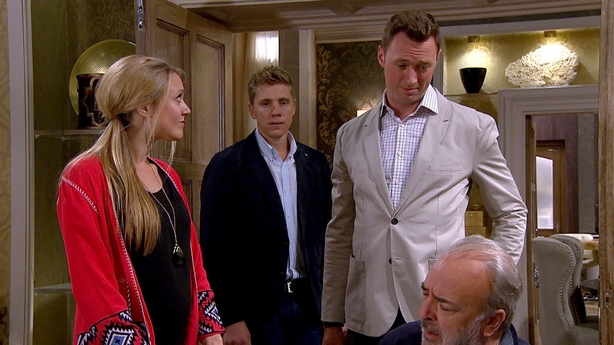 NEIGHBOURS
Terese is pleased when Mr Udagawa confirms that his family won't be withdrawing their investment after all, in part thanks to Paul defending her. Terese's day gets even better when Nick reveals that her tumours have shrunk. When Paul becomes one of the first people who hears Terese's good news, his emotional and sincere reaction leads to them sharing a fiery kiss.
For more, click here.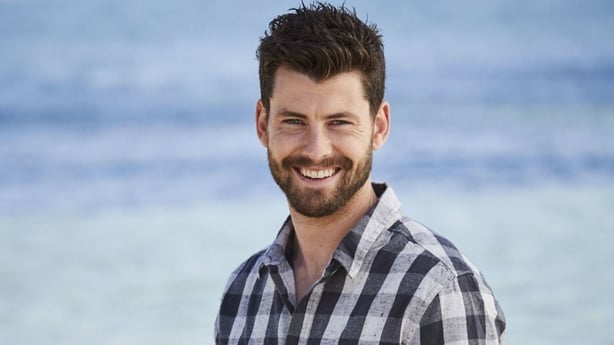 HOME AND AWAY
This week on Home and Away, Terese wants to tell Gary that she has been unfaithful, but has a change of heart when she sees how much effort he has put into her surprise party.
Paul thinks that Terese is telling Gary that their relationship is over and that he and Terese can move on with their new lives together. How will things turn out?
For more, click here