Coronation Street's Catherine Tyldesley has said she loved filming fight scenes with Kym Marsh because she had wanted her character to have "a scrap" for ages.
***Spoiler Alert***
The pair get into a catfight tonight after Marsh's character Michelle Connor discovers that her man Steve McDonald (Simon Gregson) fathered Leanne's baby.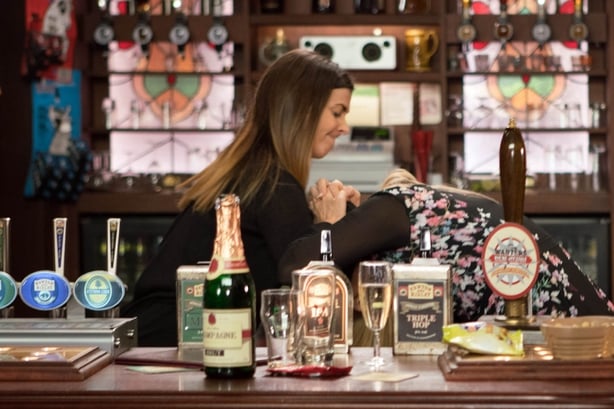 She goes on the warpath and punches Leanne (Jane Danson), bloodying her nose, then turns her attention to Leanne's sister Eva (Tyldesley).
Their row descends into chaos and Michelle ends up dragging Eva out of the Rovers pub by her hair.
Tyldesley said: "It was brilliant! I have wanted Eva to have a scrap for ages.
"I think Eva would do quite well in a proper fight as she is feisty but she is taken a bit by surprise by Michelle."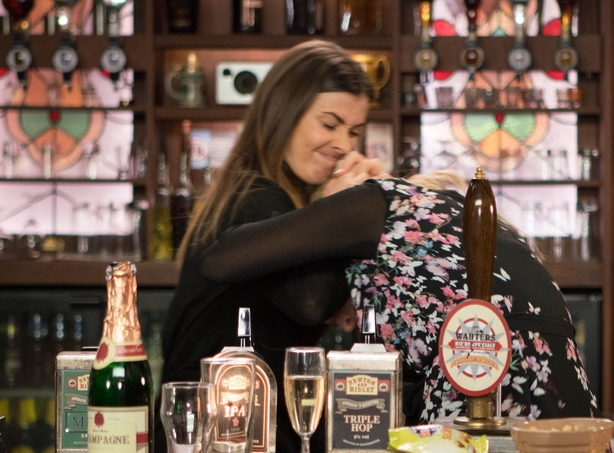 She added: "When I told my husband Tom that I had a catfight coming up with Kym Marsh, his words were 'Salford vs Wigan! This will be a good ep'."
Check out all the dramatic action on Coronation Street tonight, TV3, 7.30pm & 8.30pm