Coronation Street star Lucy Fallon has admitted she feels uncomfortable watching scenes where her own teenage character, Bethany Platt, is being groomed by an older man.
Appearing on ITV's Lorraine this morning 21-year-old Fallon watched the moment Bethany got into bed with Nathan Curtis for the first time.
Currently one of the soap's most talked-about storylines, many viewers have criticised writers for dramatising the issue of child grooming on a pre-watershed programme.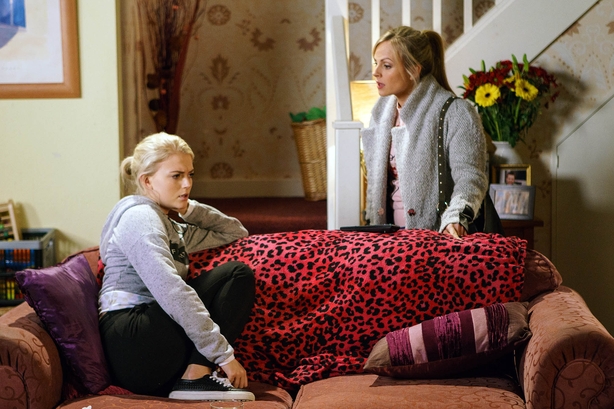 After the scene was played, Fallon said: "I haven't actually watched that yet because it does make me feel quite uncomfortable, as it does for quite a lot of the viewers.
"But it's so important that we do it at this time because we are targeting people who watch Coronation Street who are quite young.
"We met with the NSPCC and a girl who told us her story - it was absolutely horrific, and that made both of us so determined to do this story right for people that this has happened to, and is happening to."
Chris Harper, who plays Nathan, is an ambassador for sexual abuse charity Voicing CSA and said that the show has a responsibility to open communication about the issue.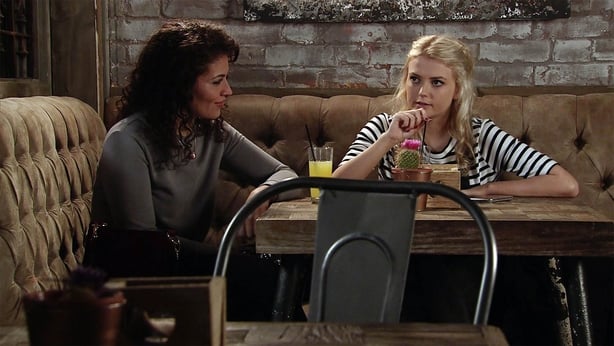 "The really key thing is to start the conversation, whether it's your son or daughter you've got concerns about or whether you yourself have been abused in the past, or even present tense," he said.
"It's really important that Coronation Street spreads the news that there are places to go to support you."
Tonight's episode will see Nathan's friend Mel encourage Bethany, who Fallon described as a vulnerable character, to get a contraceptive implant.
"She is open to the confidence building and manipulation that Nathan pours on her and she doesn't read the signals," Harper said.
"She is gradually falling in love and he is sticking around to get something out of it - and where that's going is pretty scary."
Coronation Street, TV3, 7pm
If you have been affected by this storyline please contact Childline on 1800 66 66 66 or The Rape Crisis Centre on 1800 778 888