Born in 1938, trumpeter Freddie Hubbard was only 25 when he recorded this charming 1963 set, which features James Spaulding on alto sax and flute, with pianist Herbie Hancock, bassist Reggie Workman, and drummer Clifford Jarvis also on board.
His previous album, Ready for Freddie - check it out - had been distinguished by the presence of McCoy Tyner, Art Davis and Elvin Jones as rhythm section. The smartly demonstrative quintet performs four of the trumpeter's own compositions, while the recording begins with the Dixon/Young/Warren standard, You're My Everything. Freddie solos and soars beguilingly and then cedes to Spaudling who leans in with his bluesy alto.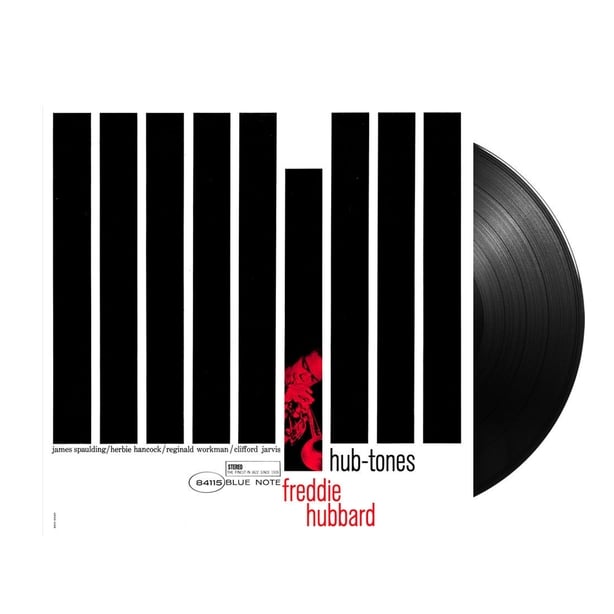 In 1963, Hubbard was doing very well in terms of recognition from his peers and had already recorded with Art Blakey (as member of the Jazz Messengers) and with Ornette Coleman and John Coltrane. Indeed, Coltrane's burgeoning modal experiments were beginning to influence Hubbard's sound and vision.
We need your consent to load this YouTube contentWe use YouTube to manage extra content that can set cookies on your device and collect data about your activity. Please review their details and accept them to load the content.Manage Preferences
Hub-Tones has maintained that air of fresh outpouring from the fountain which we associate with Hubbard's playing on Miles Davis's Kind of Blue. Take the lively pair, Hub-Tones itself, with its sprightly Hancock run and drum solo from Jarvis. Savour the feline Prophet Jennings, with its will o' the wisp flute, or dig the brooding Lament for Booker, dedicated to the then recently-deceased trumpeter Booker Little.
The composer of that tune himself died in Sherman Oaks, California from complications caused by a heart attack, at the age of 70 in 2008. In its report on his passing, The New York Times opined that Freddie Hubbard's single greatest recorded performance may well have been as a sideman on Herbie Hancock's Maiden Voyage album, starring effectively Miles Davis's quintet with Hubbard in Davis's place. After a decade in the 'haze of fusion' Hubbard returned to a changed jazz world, the newspaper noted, mentioning the lip injury acquired in 1992 which had curtailed his playing in recent years.
'It is to Hubbard's credit that this album achieves a surprising degree of unity,' writes Joe Goldberg in the original sleeve notes to the album under review. He continues: 'There is little of the haphazard that too often attends blowing sessions by pick-up brands. The five men who perform here are obviously in agreement about the music, and how it should be approached.'
Sunny, tuneful material in the main, and well worth revisiting by anyone even remotely interest in jazz.
Read Paddy Kehoe's review of 5 Essential Albums, including Hub-Tones and the above-mentioned Ready for Freddie here