This new boxed-set collection from the late, great singer-songwriter contains seven remastered studio albums, from his Asylum/Atlantic/Rhino years, 1971-1980.
We know Roger Ebert nowadays as a highly-respected film critic, but once upon a time, well, October 9, 1970 to be precise, he found himself reviewing a John Prine gig at The Fifth Peg venue in Chicago. His review appeared forthwith in the Chicago Sun-Times.
"He appears on stage with such modesty," wrote Ebert, "He almost seems to be backing into the spotlight. He sings rather quietly and his guitar work is good, but he doesn't show off. He starts slow. But after a song or two, even the drunks in the room begin to listen to his lyrics. And then he has you."
At this juncture in his life, singing was not yet a full-time commitment for this quirky, often delightfully abstruse bard. Prine was still working as a mailman on a route through the Westchester suburb of Chicago.
He grew up in Maywood, Illinois, close to Chicago, the son of a family whose roots lay in the coal-mining region of Kentucky. He had served in the US army, from 1966 to 67, managing the car pool at a base in Germany. At night, he would entertain his fellow soldiers with his singing and guitar playing.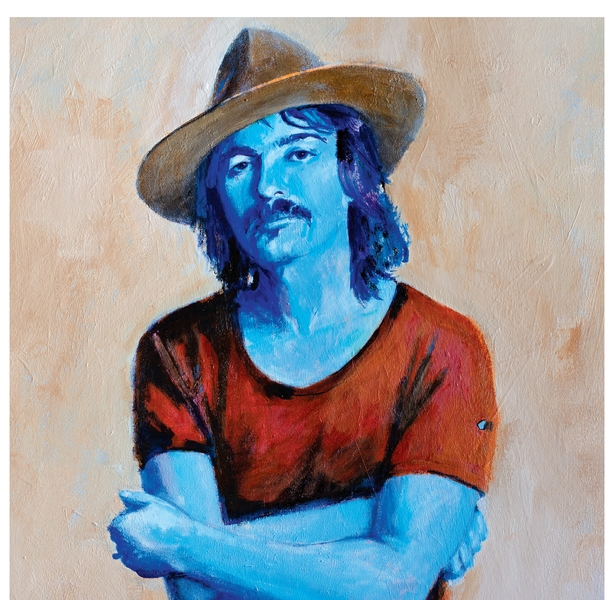 By that night in Chicago in 1970, as Ebert pointed out in his review, the singer-songwriter had "one of the hottest underground reputations in Chicago." Incredibly, some of his most enduring songs were already written by then. In the course of the evening he sang the moving Hello in There, the stirring housewife's plea, Angel from Montgomery, and the bitingly satirical Your Flag Decal Won't Get you into Heaven Anytime.
Less messianic and admonitory than Bob Dylan in his dirty realism - though he was somehow more than that too - the Illinois musician rather resembled the great American short story writer Raymond Carver in the matter of attention to the details of people's lives.
Often these people were on the slide, or in trouble, looking for redemption, personal lift-off, and, inevitably, looking for someone to love and shelter them, though this might not be spelled out. Kris Kristofferson was instrumental in getting the name 'John Prine' into the ether, which figures, given the kindred concerns and humane spirit that inform the work of both gentlemen.
This new boxed-set collection contains seven remastered studio albums, from his Asylum/Atlantic/Rhino years, 1971 to 1980. The anthology begins with the eponymous 1971 debut, John Prine, and proceeds with Diamonds in the Rough, Sweet Revenge, Common Sense, Bruised Orange, Pink Cadillac and Storm Windows.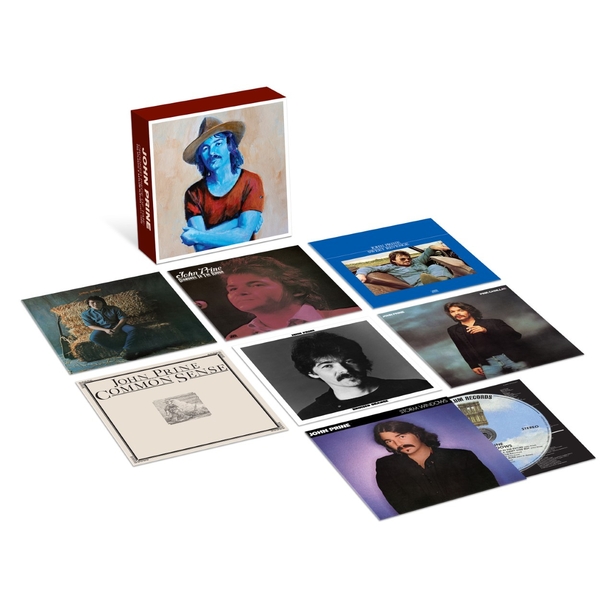 Sam Stone, from the first album, manages to evoke exactly the feeling of saddened revulsion which an anti-war song should evoke. However, it does so with particular acuity by coming at the subject of war trauma and wasteful hours from an oblique angle.
"There's a hole in Daddy's arm where the money goes," runs its most powerful chilling line. Once heard never forgotten, and I was privileged to hear the man himself sing the song in Dublin's Olympia theatre in January 2000 when he shared the bill, and indeed a song or two, with Iris de Ment.
Watch John and Iris perform In Spite of Ourselves on The Late Late Show here in 2000
Speed of the Sound of Loneliness is not included on the albums gathered here but it cannot be ignored because it is essential in the Prine canon. The song is a pliant imagining of someone battling those hollow demons - because they do in the end have a strange hollowness - someone on the loose, unable to sit down of a night and just be normal like all the other guys on the block. The blackness in his head gets to the protagonist, the emotional claustrophobia, he is "out there running just to be on the run."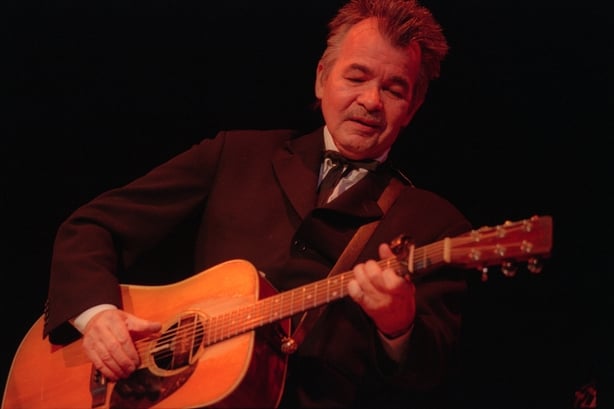 But the balladeer could be witty too, or playfully endearing as in Blue Umbrella from the Sweet Revenge album. As is so often the case in the songs of this wise poet-troubadour, who had not yet turned twenty-four that night in Chicago, what is left unspoken and implied is where the magnetic pull lies in songs like Speed of the Sound of Loneliness or Sam Stone.
You think of that phrase that could have been left there until it got scribbled out, or put aside for a moment until it got plain forgotten in the act of writing. It is the absence of what might be called filler material which ultimately lends subliminal force to the songs of John Prine. Pause and effect, if you will.
Paddy Kehoe