This ain't no bebop disco, this ain't no Roland Kirk meditation or Sonny Rollins blast-out, but rather an elegant treatment of eight ballads from saxophonist Jimmy Heath, who died in January of this year, aged 93.The master tenor and soprano saxophonist from Philadelphia featured on over 100 albums, and enjoyed a 70-year career in jazz music.
This first posthumous work, Love Letter, will soothe the troubled brow or heart. It's an all-star cast all around and trumpeter Wynton Marsalis, pianist Kenny Barron,drummer Lewis Nash and bassist David Wong all help make this album a fine valedictory note. 
Check out the version of Dizzy Gillespie standard Con Alma, featuring Heath on tenor sax, Russell Malone on guitar and Monte Croft on vibraphone. Heath and Marsalis interweave with style and brio on Kenny Dorham's La Mesha, while guest vocalist Cécile McLorin Salvant delivers a seductive rendition of the Mal Waldron-Billie Holiday song Left Alone.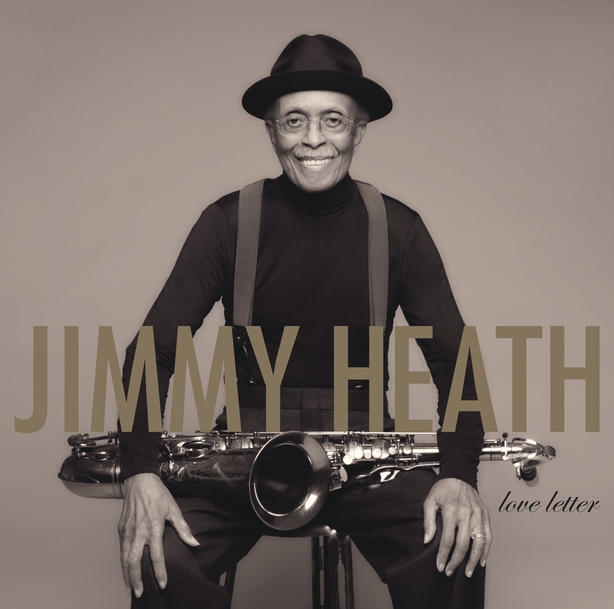 Lady Day is saluted again on side two's opener, Dont Explain (lyric by Holiday, music by Arthur Herzog jnr.) Heath himself contributes two originals, the album's opening track, Ballad from Upper Neighbours Suite and another tender exercise, Inside your Heart.
"There was little drama in the way he played only in what he played. " writes Gary Giddins in the sleeve notes to the vinyl release. He refers to " his deep dark sound.. belying his five-foot-three frame not to mention his age."
Strictly for lovers of the smooth, silky and sophisticated.