It's a brave man who launches his violin-led jazz album. But then again, it's brave man who releases any jazz album and Dominic Ingham's debut shows vitality, intelligence and depth on repeated listens.
So, we get the UK-based composer himself on violin, Jonny Mansfield on vibes, David Swan on piano, Boz Martin-Jones on drums, with American Will Sach on bass. The band and its leader march tactfully in step on eight Ingham compositions. There is an empathy or esprit de corps that suggests years and years of work, which can hardly be possible, given the lads' apparent youth.
Role Models, the title track itself, begins with a kind of forceful prog jungle drum, as though Irish showband rockers Tweed had reformed for one night only. It's an energetic opener and the prog element lingers just a little throughout – I absolutely stress just a little, we don't want to scare the horses here. In any case, there is nothing of Stéphane Grappelli here, nothing Hot Club de France or anything resembling the pleasant, strictly-timed endearments of Gypsy Jazz.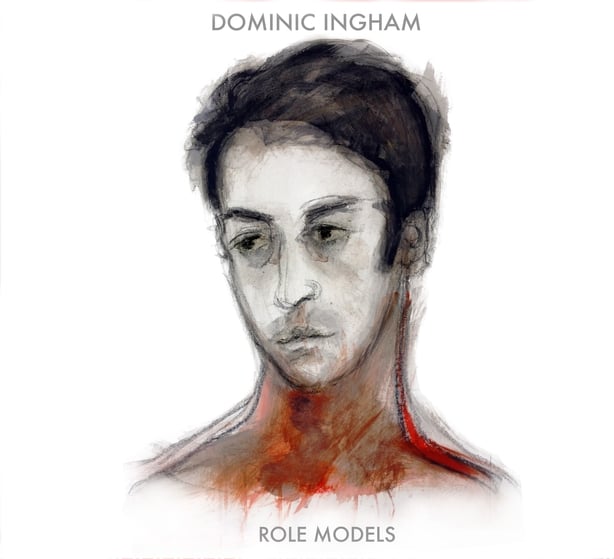 Fall, track two, is a cheerful, lissom ballad which, if it were speeded up a little, could be made into a Bossa Nova tune. I could imagine João Gilberto, those insurance man glasses perched quizzically, marvelling over the tune and trying to join in, forcing himself to play slow on his guitar. Marvelling too at Jonny Mansfield's wandering vibes running like sun rays over the fever pitch of this spread-eagling sunny tune. Daydreaming is positive and upbeat too while Bottles has an almost baroque stateliness, well, just for a moment or two, we mean. Otherwise, it's quite free-flowing and working towards a fascinating open-ended conclusion, bathing itself in whatever scraps of melodic sweetness it can pick up on the road.
So, there is often here a light heart and an untroubled mood, which cannot be a bad thing. Intro to Phones begins as an intimate piano interlude that turns atonal while the mood cranks up and gathers pace on Phones itself, on which Ingham soars and darts on his fiddle. Then Mansfield takes over with a dazzling vibes run that is quite out of this world. If you were at a venue listening to this you wouldn't know whether to laugh or cry, it's exhilarating. The concluding track Passport bursts on, high octane, musical youth blazing a trail admirably and insouciantly.
Mostly Role Models as album is a conserving jazz, not afraid to make prods and feints in the right directions, trying things out in an improvisational way, but never sliding too far from the quirky home base - all quirky corners, angled nooks and funny steps of stairs - that is Ingham's musical domicile. Check out pj's for a kind of ruminative modesty to set beside the occasional power grab. One can only heartily recommend this record which is worth repeated spins by the patient listener, interested to find the band's unique groove.