Mr Jones is a lively, at times symphonic experience on which the esteemed drummer is joined by a host of accomplished sidemen to create a rich musical experience.
Elvin Jones,who was born in 1927 and died of heart failure, aged 76, in 2004 was so committed to the pleasures of his natural home, the drum stand that he played on despite health problems in the early years of this century. He even performed from time to time with a oxygen tank placed strategically nearby.  
The drums captured Jones's attention from an early age, and he loved the rhythmic cacophony he heard from the circus bands marching by the family home in Pontiac, Michigan. He was signed up to the US army from 1946 to 1949. There followed a stint playing music in Detroit before he moved to New York in 1955. He played drums in that city with Charles Mingus, Teddy Charles, Bud Powell and Miles Davis.
Recorded in 1972 - except for the title track which was recorded in 1969 -  and released in 1973, Mr Jones, is an intriguing, perhaps demanding post-bop listening experience. The esteemed drummer is joined by Thad Jones on flugelhorn, Dave Liebman on flute, Steve Grossman on soprano sax, Jan Hammer on piano, Gene Perla on bass, Albert Duffy on timpani, Carlos "Patato" Valdes on congas and Frank Ippolito on percussion.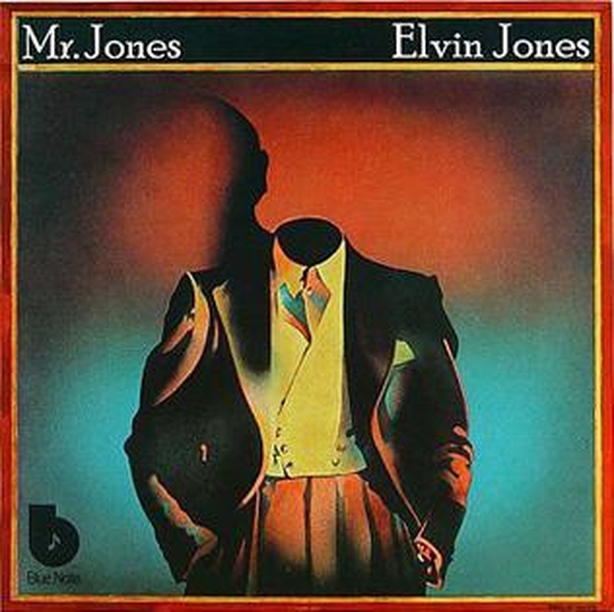 Listen to the opener, One's Native Place, replete, it seems,with Native American pride and pomp, all harmonising horns and defiant drums from Jones. Stark and venerable, Soultrane, Tadd Dameron's homage to Coltrane is inevitably a Grossman showcase on sax. Jones was a member of the classic John Coltrane Quartet from 1960 to 1965. Word has it that When Coltrane employed Rashied Ali in 1965 as second drummer, Jones was not happy and left the ensemble, becoming part of the Duke Ellington Orchestra for a European tour. There was no rift with the dynasty, however, and Coltrane's son Ravi performed with Jones in the 2000s.
But back to the album in question on which a reading of Gene Perla's Gee Gee is in slightly astringent ballad mode, (whatever that means, I'm trying to work it out myself, that's post-bop for you.)  Conversely, David Liebman's New Breed is knotty, inarticulate speech of the heart. Led by pianist Jan Hammer, What's Up? That's it! begins with Cubano  sprightliness, before it ventures off into its own ambience.
Small confession: in 1973, the year this album was released, we were listening to Steely Dan, Led Zeppelin and Pink Floyd and, while I don't know about the rest of the guys - methinks not - in this writer's case anyway, it's been worth the wait for this vinyl reissue. Querulous and questing and still fresh-sounding, Mr Jones seems to ask the same existential questions with undimmed sonic relevance.