Followers of the haunting, mesmeric music of the Estonian composer, Arvo Pärt should, by extension, be interested in the music of his most esteemed forebear and fellow countryman, Cyrillus Kreek. This passionately dedicated composer was born in 1889 in Võnnu in Western Estonia. He died in Haapsaluin (Estonia) in 1962.
Although Pärt's brand of minimalism and avowed modernism is in vastly different sonic category, the work of Kreek was nevertheless an abiding influence on Pärt, who is now 84. Kreek also influenced the work of a number of other Estonian composers such as Veljo Tormis, Arvo Pärt and Tõnu Kõrvits.
A twentieth century visionary, he studied music at the conservatory in St Petersburg to which he was admitted in 1908. At that time Estonia was still part of the Russian empire and the city was the natural destination for an aspiring music student. In 1916 he returned to Haapsalu where he lived until his death in 1962. He worked there as a teacher for many years.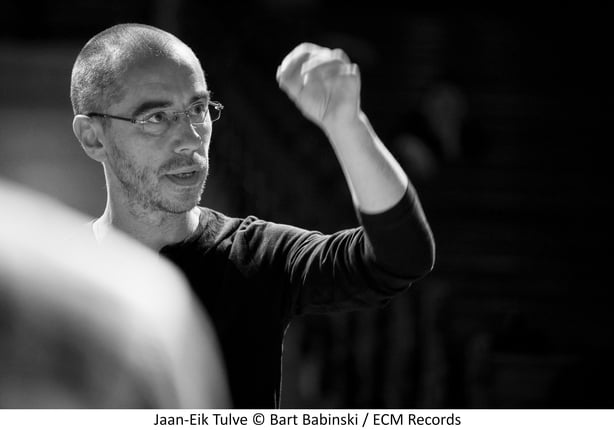 A picture thus emerges of a composer who in St Petersburg would imbibe through formal study the compositional knowledge needed to help him reinvigorate the folk song of his country. By the time of his death in 1962, he had notated close on thirteen hundred songs, both sacred and secular. The obsessive interest in sacred music clearly links him with Pärt. On this new release, Kreek's adaptations of psalms as sung by the choir Vox Clamantis, conducted by Jaan Eik-Tulve, are rich and profound, with a distinct medieval ambience.
Kreek lovingly attended to the psalms and sacred music of Estonia's Lutheran tradition but he also arranged for the other religion of his country, Orthodoxy. The psalms and Estonian hymns are accompanied by useful English translations in the booklet which also features an extensive essay on the work of the composer by Paul Griffiths.
Much as Arve Henriksen adds modern colour with his trumpet to the choral work of Trio Medieval on another recent ECM album, Marco and Angela Ambrosini's playing on the nyckelharpa – viola d'amore with keys in effect - and Anna Liisa Eller's kennel (an Estonian zither) enhance the haunting, radiant quality which appears to hark back centuries. Entrancing, in a word.