There is something endearingly low-key about veteran guitarist John Scofield's readings of old Steve Swallow tunes, and to make it all the more of an occasion, Swallow himself plays bass, with Bill Stewart on drums. Scofield's sleeve note sets the scene somehow, sounding a venerable, lived-in familiarity with a bunch of Swallow tunes, compositions such as She Was Young, Falling Grace, Awful Coffee and Hullo Bolinas.
"I love these songs, " the guitarist simply declares. "They've become standards for me and for the many jazz nerds who were trying to learn how to play back then." The enduring life of the tunes is no small thing, it's not some cosy mutual back slap. Many of the pieces were recorded by vibraphonist Gary Burton years ago when Swallow was in Burton's band.
We need your consent to load this YouTube contentWe use YouTube to manage extra content that can set cookies on your device and collect data about your activity. Please review their details and accept them to load the content.Manage Preferences
Several have been recorded by musicians whom Scofield calls 'jazz dignitaries,' names like Stan Getz, Bill Evans, Stéphane Grappelli, Jim Hall and Pat Metheny.
The ensemble in question first recorded in 2003 and have played together regularly ever since. Which goes some way to explaining how the recording was done in one afternoon in New York in March 2019. A productively economic session for sure, but Scofield acknowledges that more than forty years of preparation led up to its production. The guitarist was a 20-year-old student at Berklee College of Music when he first met and played with legendary bassist.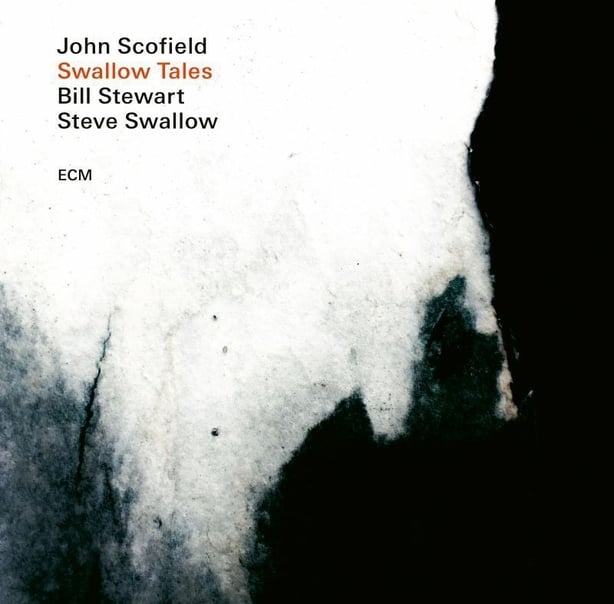 "Sometimes when we play it's like one big guitar, the bass part and my part together," Scofield helpfully supplies, reviewing these tunes which blend wistful, tender notes with Scofield's characteristic squally, grungy micro-licks.
That's not hyperbole really, the two veteran voices, as it were, are knit in impressive union, it can be like one big guitar, Swallow's rumbling bass almost sotto voce at times to Scofield's lead articulation. Drummer Bill Stewart, who has worked with Scofield since the early 90s, allows adequate space for the two veterans to get their musical conversation going.
In sum, a collection of sensitive, knowing interpretations of the Swallow classics which you should let play continuously until the inevitable result - you will need its sound in your life for a while, weaving in and out of your rooms. Also available on vinyl.
We need your consent to load this YouTube contentWe use YouTube to manage extra content that can set cookies on your device and collect data about your activity. Please review their details and accept them to load the content.Manage Preferences