Long, open-ended exercises that spread themselves unbuttoned across the stage of Rome's Auditorium Parco della Musica last November - that's the matter in hand on this delightful live album from two veterans and their accomplices.
Playing that seductively chilly yet curiously warm instrument the flugelhorn, Italian legend Enrico Rava calls and responds laterally with Joe Lovano, the American tenor saxophonist with Sicilian roots. Maybe these guys are speaking the same language, give or take, it's a neat fit and there are no sharp edges.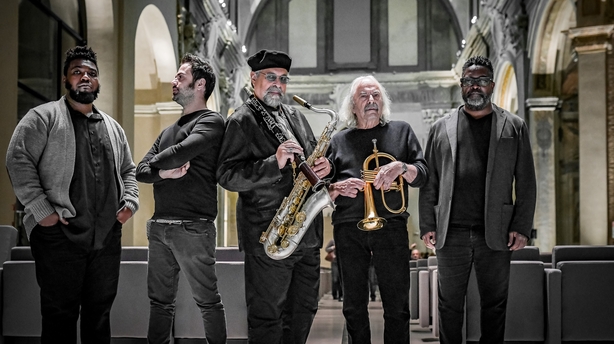 The lively, alert quintet giving it all that night includes mellifluous pianist Giovanni Guidi who gets to take a fascinating pirouette of a solo on Lovano's Divine Timing. He appears to take the tune off to the side and imbues it with all manner of shadowy tincture or essence so that when Lovano comes back in on sax it is in some entirely different sonic territory.
Fascinating to track this one indeed in its odd peregrination on the night and there are other mysterious elements at play elsewhere on the album, as often as not from pianist Guidi. Completing the ensemble are the astutely temperate drummer Gerald Cleaver and the highly intuitive bassist Dezron Douglas.
Lovano's muscular moon buggy of a tune, Forth Worth, is for all the world like something from Miles Davis's Bitches Brew with its face cleaned up. Intriguing and profound and a sense of the open-ended and the road going forever on into a dark wood and beyond.
Paddy Kehoe